Iris Innovations Releases New, Compact S460 Stainless Steel Cameras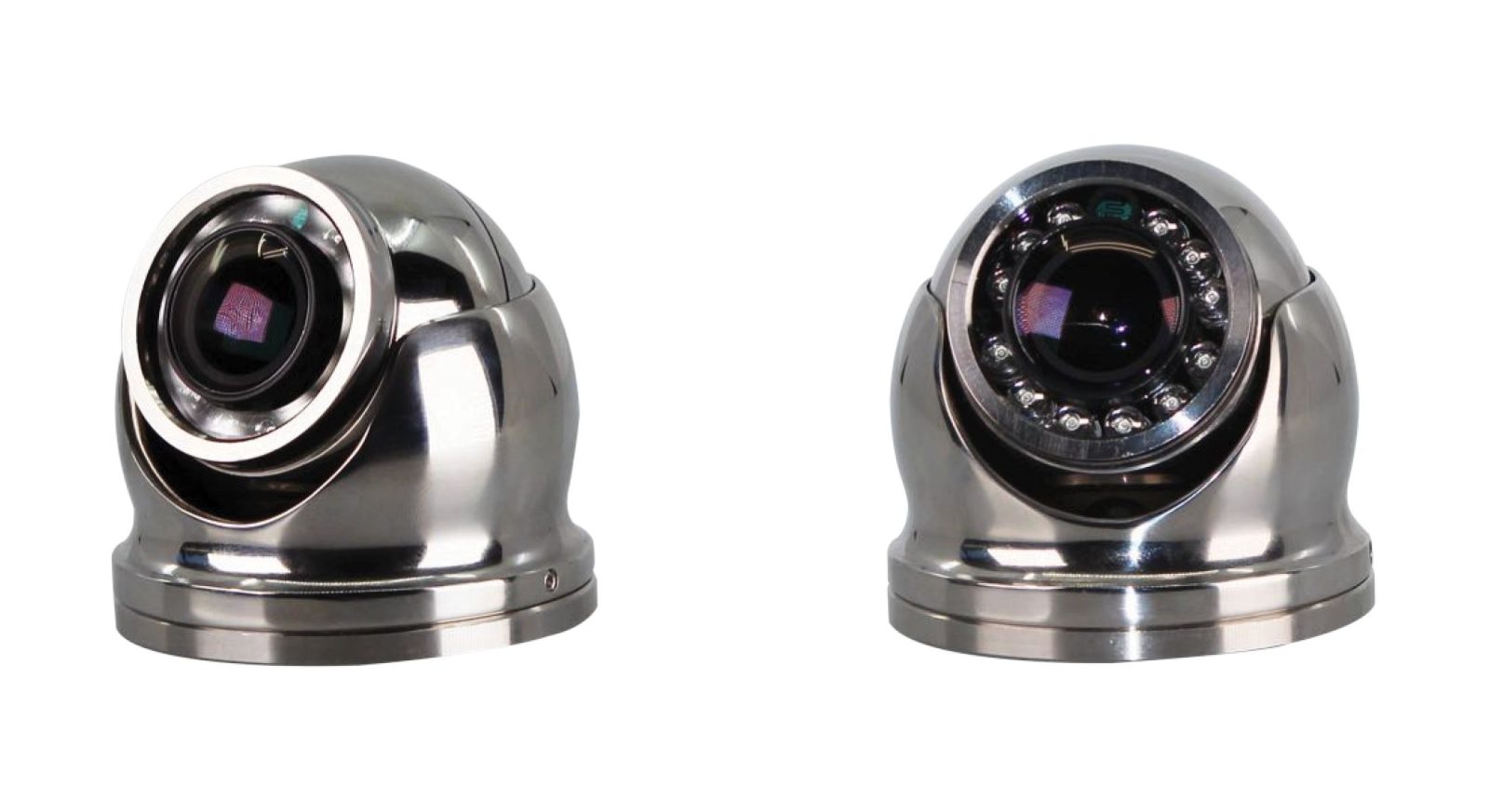 Gosport, Hampshire, United Kingdom – Iris Innovations, leader in affordable on-board camera security and situational awareness systems, announced today the launch of its new line of affordable, marine grade 316 stainless steel cameras with a wide-angle lens – the S460, delivering the highest quality video to suit almost any application.
The unit's corrosion proof 316 stainless steel housing is IP66 rated for water and dust resistance, providing the ultimate protection for the harsh marine environment. It can be used for deck monitoring aboard workboats, fishing vessels and passenger vessels, while fitting in equally as well with the high-end aesthetic of luxury vessels and yachts. The camera is shipped as standard with an industry-leading wide-angle 1.8mm lens with a 160-degree horizontal field of view. Measuring only 58mm high by 60mm in diameter, the S460 is small enough to be used in areas where space is tight, such as engine rooms or anchor lockers, while the wide-angle lens provides unobtrusive surveillance for large areas like an aft deck or bathing platform.
"Whether you need a high-quality and rugged camera as part of your onboard surveillance system, for the engine room, deck and companionway monitoring, or as a robust and stylish docking or backup camera, the S460 range of cameras is the perfect solution," said Carl Hitchcock, managing director, Iris Innovations. "The beauty of the S460 is its affordable stainless-steel housing, which is usually an expensive and sought-after option. The camera is almost indestructible. In addition, the wide-angle lens is included as standard, which is something customers always request, as it reduces the number of cameras required to cover blind spots, further reducing costs. It is also compatible with most marine electronics manufacturers' displays and the versatility of the design makes it ideal for almost any application."
The Iris S460 is a high-definition, three-megapixel IP camera that is directly compatible with Raymarine® chartplotters (running LightHouse version 2 or 3 software), as well as Simrad, B&G, Lowrance, Furuno TimeZero 4.1 or higher (PC software), Iris CMAC and PC-based multi-function displays. Featuring built-in Power over Ethernet (PoE) or 12V DC operation, the S460 is ONVIF compliant, supporting multiple streams, variable bitrates, a host of image settings – including image mirror and flip, color, contrast and brightness settings. It also includes built-in infrared LED illumination with a 30-foot range.
The S460 is available through Iris' worldwide network of dealers and priced at $450 USD. For more information the Iris S460 or the entire Iris Innovations product line, please visit www.boat-cameras.com.