Made in Maine: kayak rack, winter boat frame & more
I've gone to the Maine Boat & Home Show in Rockland for all 17 years (so far) and never failed to discover many things of interest. I had no idea, for instance, that a floating kayak and canoe rack even existed though it was designed and built right in my home town. And this entry includes other unique products made by very small companies in Maine that you too might want to know about.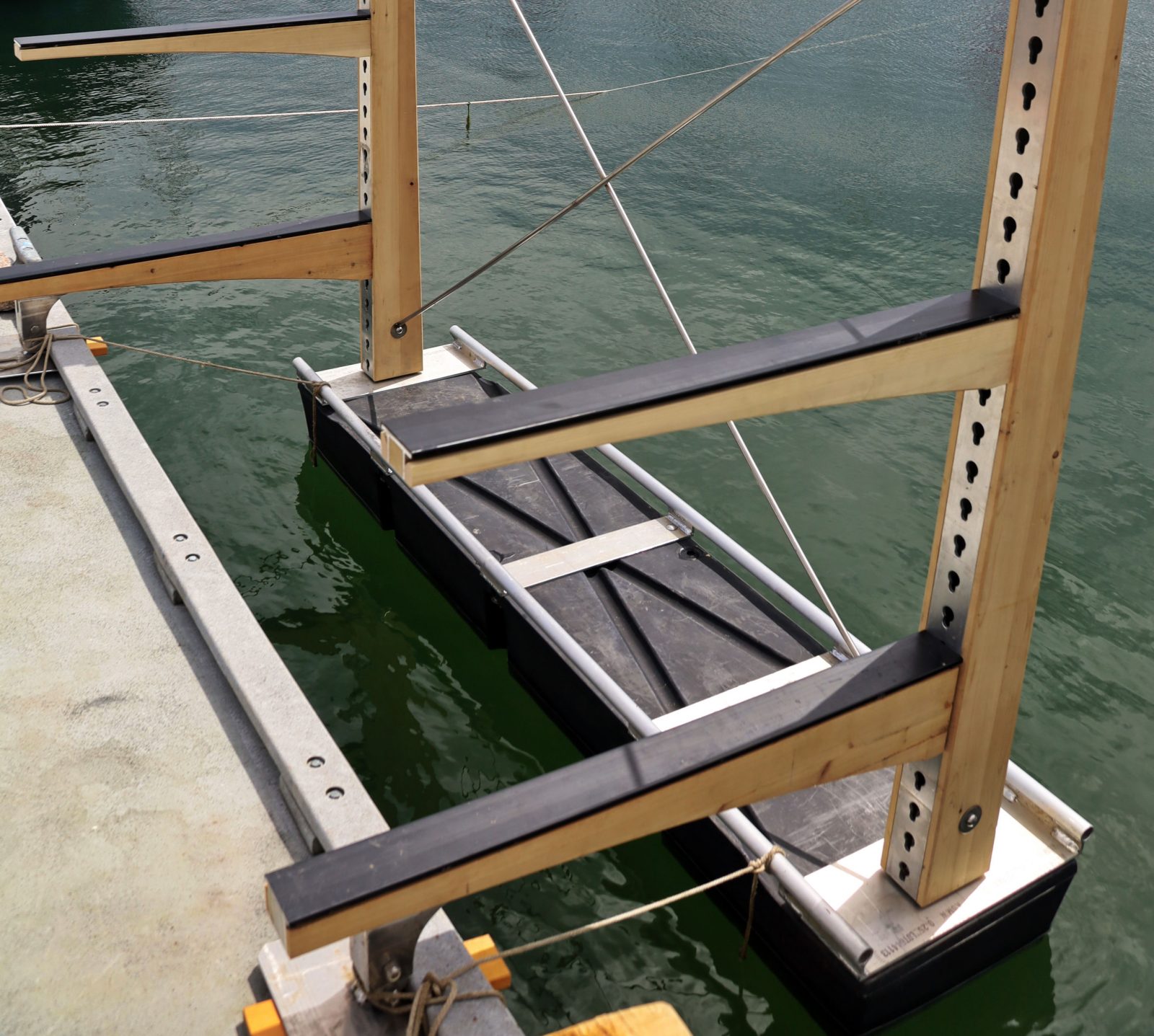 I had never met Glenn Ruesswick of Paddle Sport Rack but was aware of his beautifully built A-frame wooden racks because they've become significant public access aids around Camden's Lake Megunticook, as well documented here. At the Show I learned that Glenn has developed the more space-efficient overall rack design you'll see at his web site, and the new floating model seems a big step further in that same direction.
Wouldn't it be great to store paddle boats right where you want to launch them without cluttering the float or dock the rack attaches to? Apparently one prestigious Massachusetts yacht club agrees, and that's where the first production floating racks are headed. We didn't discuss prices but these are are premium racks that should work well for a long time, and I wouldn't hesitate to contact Glenn about custom designs.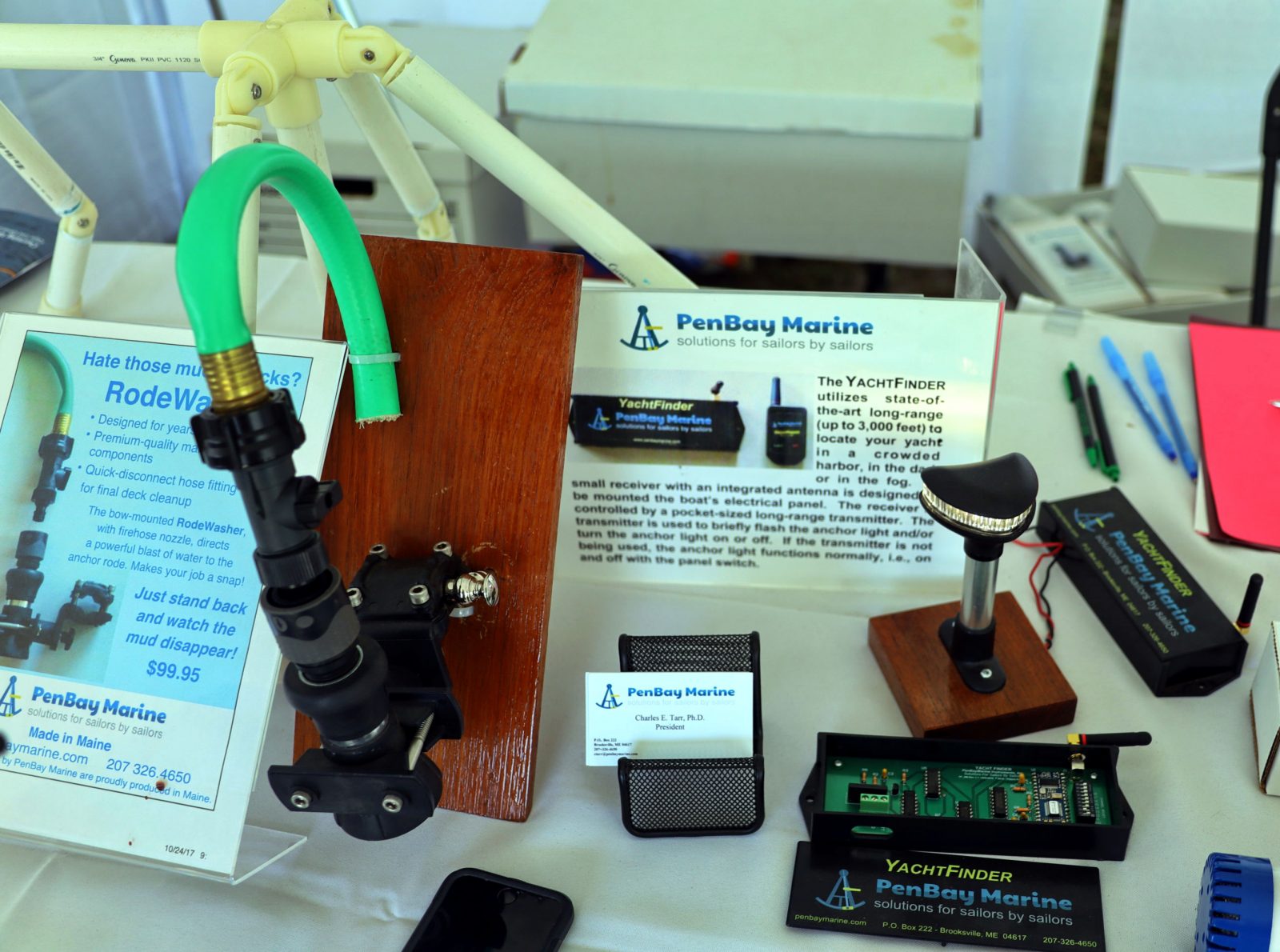 Meanwhile, PenBay Marine was showing three widely diverse products they've developed. My favorite may be the winter Boat Framer kit seen upper left because shrinkwrap crews often fail to design their frames the way I'd prefer and once designed this frame should be reusable. But I'm also jealous of vessels with built-in anchor chain washers and like how the RodeWasher could do a similar job with easier plumbing.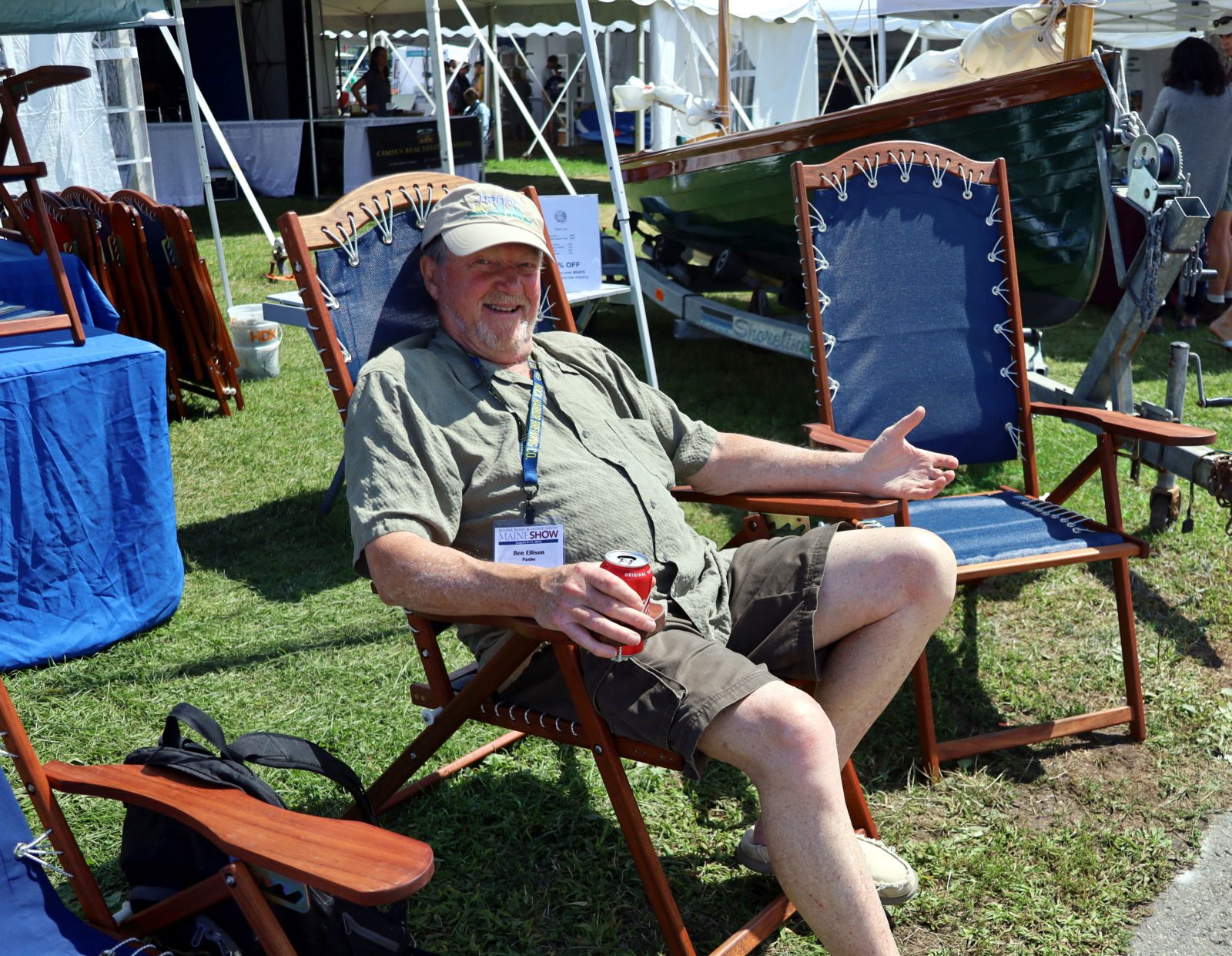 Finally, here's me enjoying the new high boy version of the "Oh Yeah Comfy" folding beach/deck chairs that my friend Brian Fish has been building for years. Yes, that is bungee cording adjusting the mesh fabric to my embarrassing bulk, and note the River Garden Coffee Table for another example of Brian's thoughtful design work.
Consider this only a sprinkling of products (and people) I enjoyed at the Maine Boat and Home Show, so maybe I'll see you there next year?