MIBS2020: Signal Filters, fuel filters with NMEA 2000 water-in-fuel alerting
Signal Filters introduced a NMEA 2000 connected fuel filter at MIBS. The filter head alerts the boater to the presence of water in their fuel by raising a message on the NMEA 2000 network. Most systems for alerting to water-in-fuel use a small sensor that connects to a bowl in below the filter. But Signal Filters explained that with gasoline fuel systems it's been very difficult to pass ABYC and Coast Guard fire protection requirements with a bottom mounted probe. So, Signal Filters designed a system with a metal rod that goes to the bottom of the filter to measure resistance but that rod makes contact with a sensor in the filter head. The filter head also contains the alarm and NMEA 2000 electronics.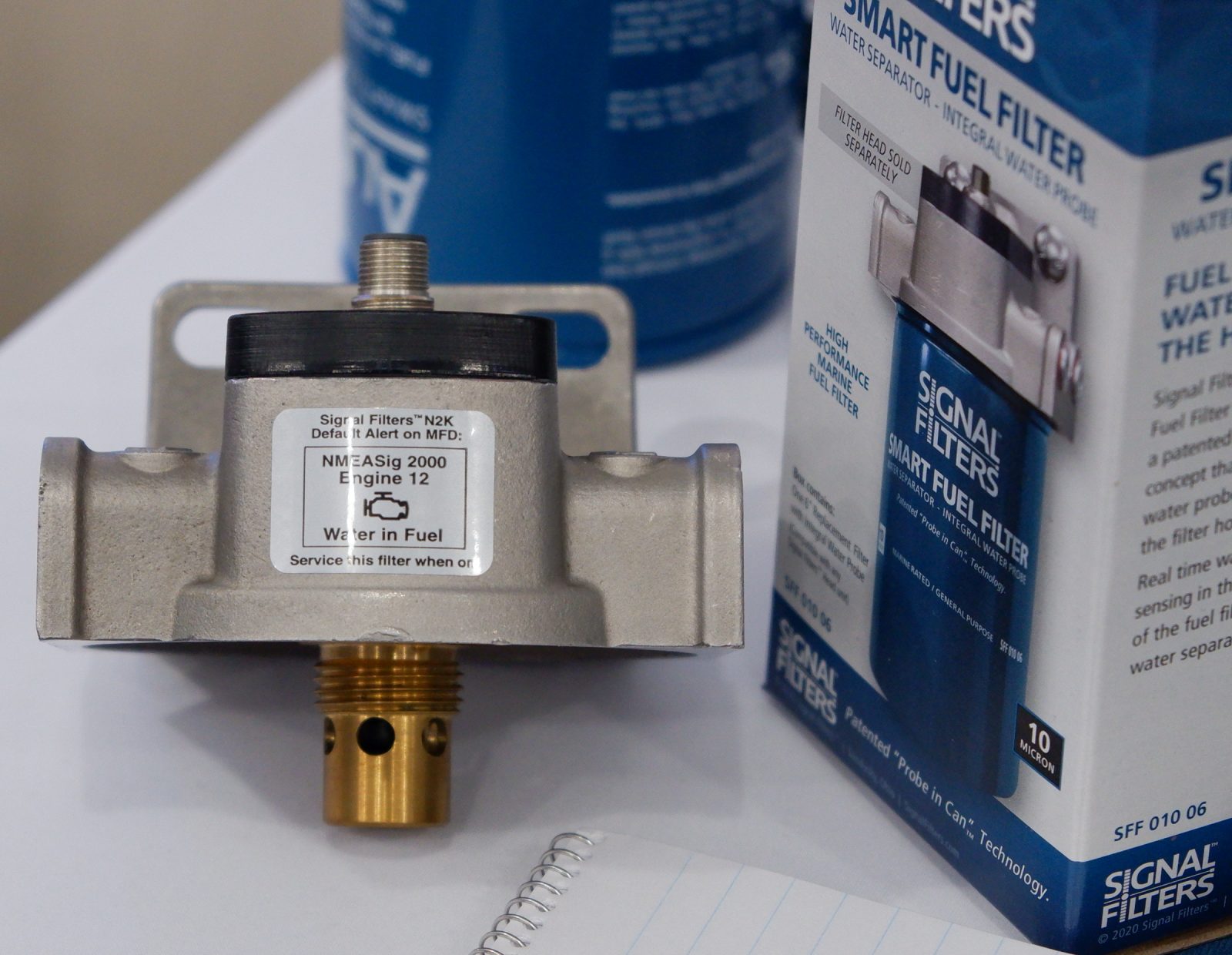 Signal Filters uses an engine ID ten higher than the the engine instance so that you can tell the difference between a water-in-fuel NMEA 2000 event raised by the on engine filter and one raised by the Signal Filters primary filter. Signal Filters also mentioned that their filters are a standard size. So if you find yourself in a pinch you can buy a filter without the probe and though you won't get the water-in-fuel alerts you can safely get the engine back running.
The filter head will carry a list price of about $400 and has been tested to 180 gallons per hour of fuel without restriction.