SRT launces new generation of AIS transceiver OEM products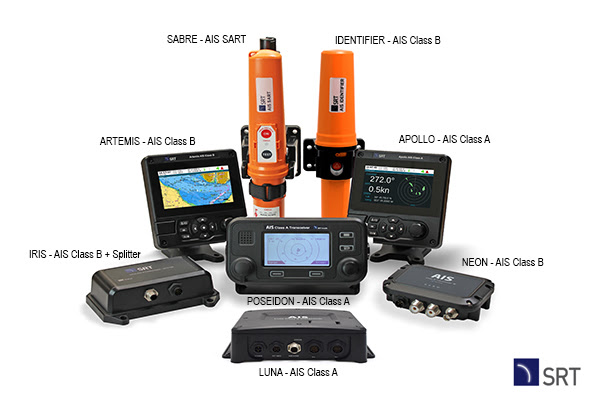 SRT Marine Systems is pleased announce the availability of its new range of next generation AIS transceiver OEM product solutions. The range covers all AIS product segments from Class A to Class B and SART, including both standard (2W-CSTDMA) and high powered (5W-SOTDMA) AIS Class B and as standard all are certified water proof and manufactured to the highest standards using the finest materials for long term reliability.
Each benefit from new technology innovation to deliver best in class performance, quality, functionality and customisation flexibility. SRT's unique HF-AIS core technology delivers enhanced AIS message processing, whilst an extensive range of customisation options such as blue-tooth, WiFi, integrated antenna splitters, integrated GPS antenna, onboard intelligent target handling and alerts, encryption, and SAT-Trak ensure all requirements can be exceeded.
Simon Tucker, SRT Marine Systems CEO said: "SRT have been the global leaders in AIS since 1999, manufacturing and shipping well over 150,000 AIS transceivers. Our new range of AIS transceiver OEM product solutions deliver the best quality and performing transceivers in the market and provide an ideal turn-key solution for established marine electronics brands to have a best in class AIS product offer at a competitive price with reliable and consistent supply."
Visit www.srt-marine.com to learn more about our OEM solutions or contact us at [email protected] to discuss your requirements with one of our experts.