Veratron debuts NMEA 2000 liquid level sensor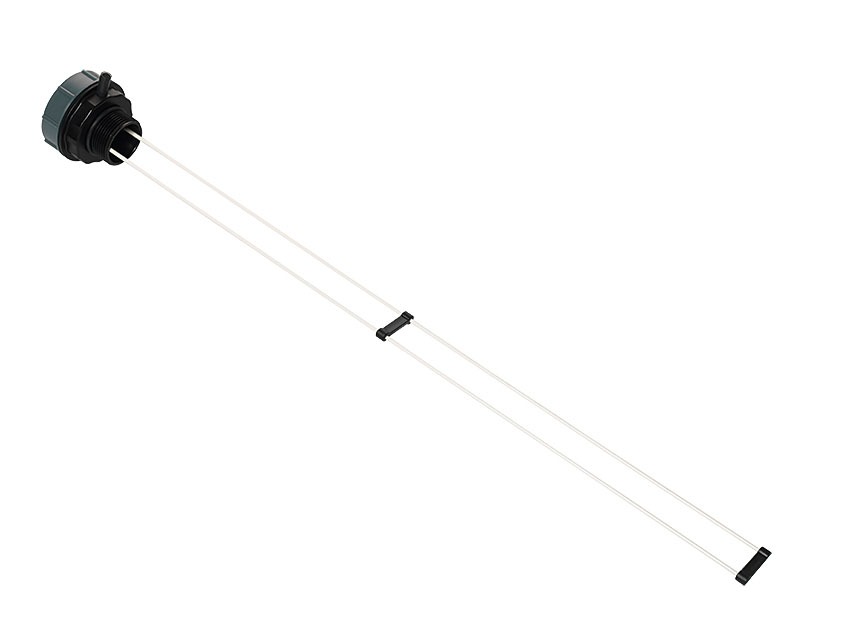 Veratron's new NMEA 2000 Liquid Level Sensor overcomes a laundry list of issues that plague traditional fluid level monitoring solutions, including full linear measuring for exact readings. Powered by an NMEA 2000 network, three models are available to accommodate a wide range of tank depths from 7.8″ to 59″.
The capacitive sensor is easily selectable between fresh and waste water, and is micro-adjustable for tank size. Unlike a mechanical reed switch that only reports tank levels in graduated steps, the Veratron NMEA 2000 Liquid Level Sensor uses capacity measuring technology to offer level linearity on the full range. This provides precise data to make informed decisions for up to four tanks on refilling and pumping out or discharging.
Completely plug-and-play, the Veratron sensor simply connects directly into the backbone with its integrated Micro-C M12 5-pin NMEA 2000 connector. This provides the nominal 12V power and the ability to view tank levels from any networked display. UL94, CE, REACH and RoHS compliant, the NMEA 2000 Liquid Level Sensor is IPX9K rated as an exposed device. A unique mounting/ unmounting concept simplifies cleaning operations. It fits a 1.6″ hole diameter. Each sensor comes with a seal kit containing a rubber gasket, mounting bracket, screws and an Allen wrench. Model B00041201 fits tank depths between 7.8″ and 23.6″ and costs $265.99; B00041401 is for 23.6″–47.2″ and is $398.99; and B00041501 is for 47.2″–59″ and runs $509.99. Contact Veratron US, Inc., 131 N. 86th St., Wauwatosa, WI 53226. www.veratron.com.