Aqua Map 10 for Android & Master 2.0 with USCG LNMs, Buoys, and routes from tracks released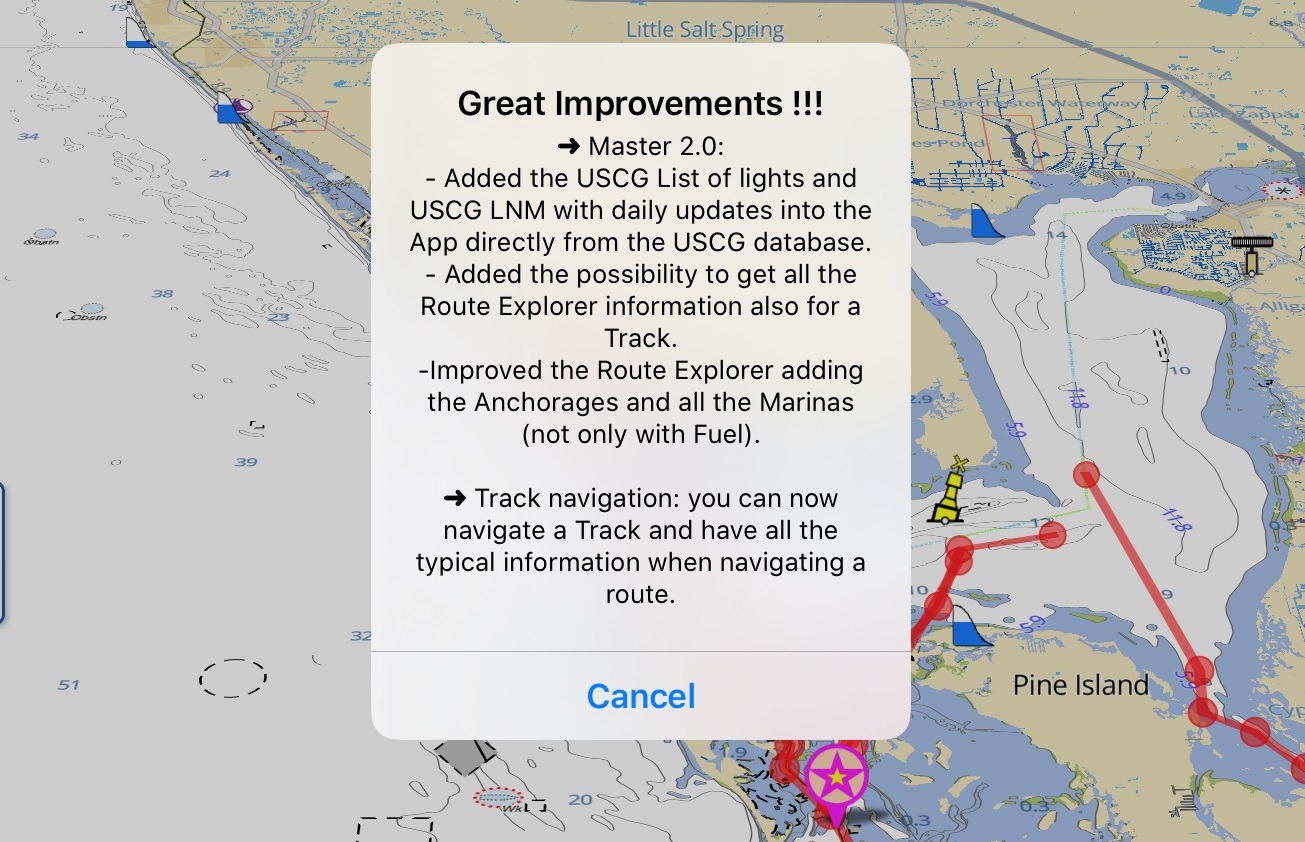 Aqua Map version 10 is now available for Android while Aqua Map Master 2.0 is available for both Android and iOS with several new features. The new Android version brings the same speedy map performance released to iOS the end of last year. The new features in Master 2.0 add even more features to the already feature-packed $10 per year add-on package.
Aqua Map version 20 for iOS brought a night-and-day improvement to screen draw performance which makes scrolling around the charts and finding objects much easier and more pleasant, but until now those improvements have been missing from the Android version. With Android version 10 released on May 19th the Android version now enjoys the same performance improvements.
Aqua Map Master 2.0 introduces several improvements that build on the capabilities introduced about a year ago with Aqua Map Master 1.0. These included gauge and data display from onboard instrumentation, U.S. Army Corp of Engineers survey data, and Route Explorer. Version 2.0 now adds the ability to display U.S. Coast Guard local notice to mariners (LNM), and the U.S. Coast Guard "list of lights" (which I'm assuming is the USCG Light List). My quick scanning shows lots of additional AToNs, especially private marks, showing up when the USCG data is enabled. The LNMs displayed are updated daily and provide an easy way to access information that previously required retrieving from the USCG — a task I suspect was rarely performed. I'm not aware of any other app with this capability, but if you know of one I'd like to hear about it in the comments.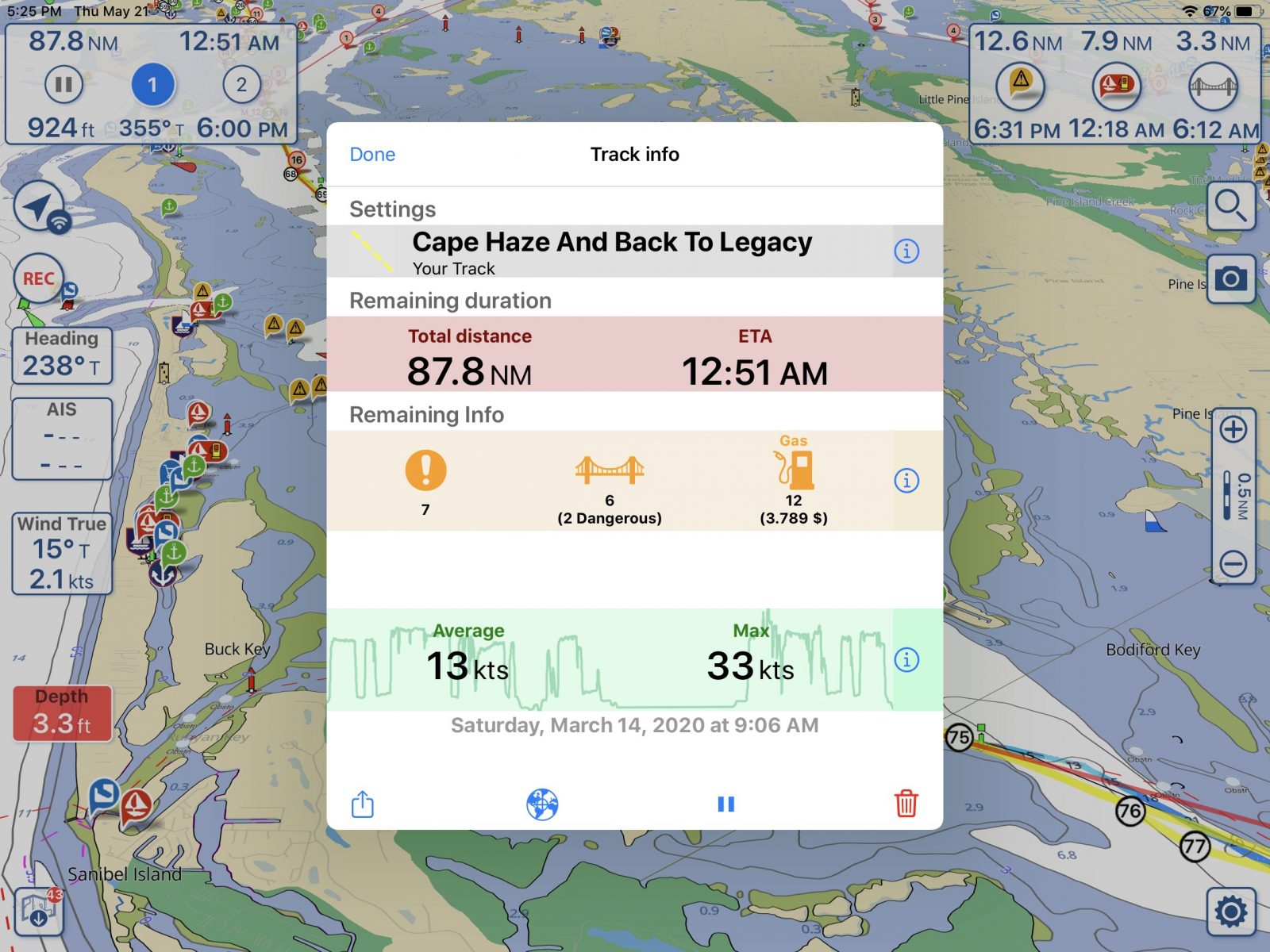 The last new feature is the ability to turn a track into a route. In the screenshot above I took a 88 mile route from earlier this spring and turned it into a route by just bringing up the track and clicking a play icon on the bottom where you now see the pause icon. This feature will get frequent use from me, especially if I've scouted a route using my center console that I then plan to follow in Have Another Day. I think this will be a real time saver for me. Plus route explorer will now display all marinas, not just the ones with fuel, and anchorages along the route.
One note, in my testing of the Android app I'm seeing the app crash sometimes. I primarily use the iOS version and have seen very little trouble with the app. The Android version has some major changes and was just released so I think it's likely we will see an update to address these issues.