B&G NOS 18.1 software update with Advanced Windplot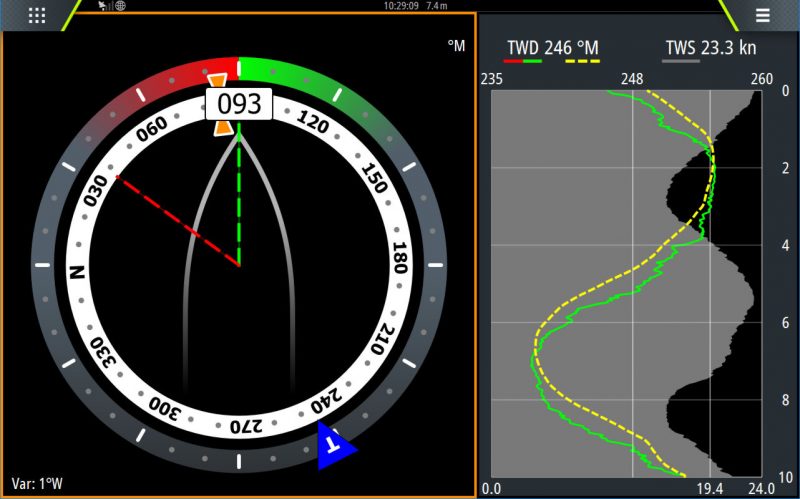 B&G just released the NOS 18.1 software update for most of its multifunction displays. A key new feature is called Advanced Windplot — for Zeus only, sorry not for Vulcans — and I find the screenshots interesting but somewhat mysterious. I'm sure that the graphics are a lot more obvious when they're live on deck with the wind gusting into the 20's, but I think this boat is on a very broad reach, headsail possibly close to collapsing, but probably moving right along.
How about it, performance sailors: Does B&G's explanation of these and other Advanced Windplot screens make sense to you before you see them live, and how valuable are they?
Meanwhile, this update also includes C-Map Easy Routing and Navionics' AutoRouting as did the similar recent Lowrance update (Panbo published Press Release here) and the even more recent Simrad update. The latter two also included significant fishfinding updates — see Sonar wars flare — but since all three brands use the Navico Operating System (NOS), many update features are shared.
Interestingly, though, B&G is first to use a new update naming scheme that makes a lot of sense to me.  "NOS 18.1" simply means that this is the first update for 2018, and I understand that Navico is planing two more this year.