Garmin becomes first major consumer marine manufacturer to offer multi-band GPS with both L1 and L5 frequencies
New features in GPS 24xd marine antenna provide heading and positioning accuracy to within 1 meter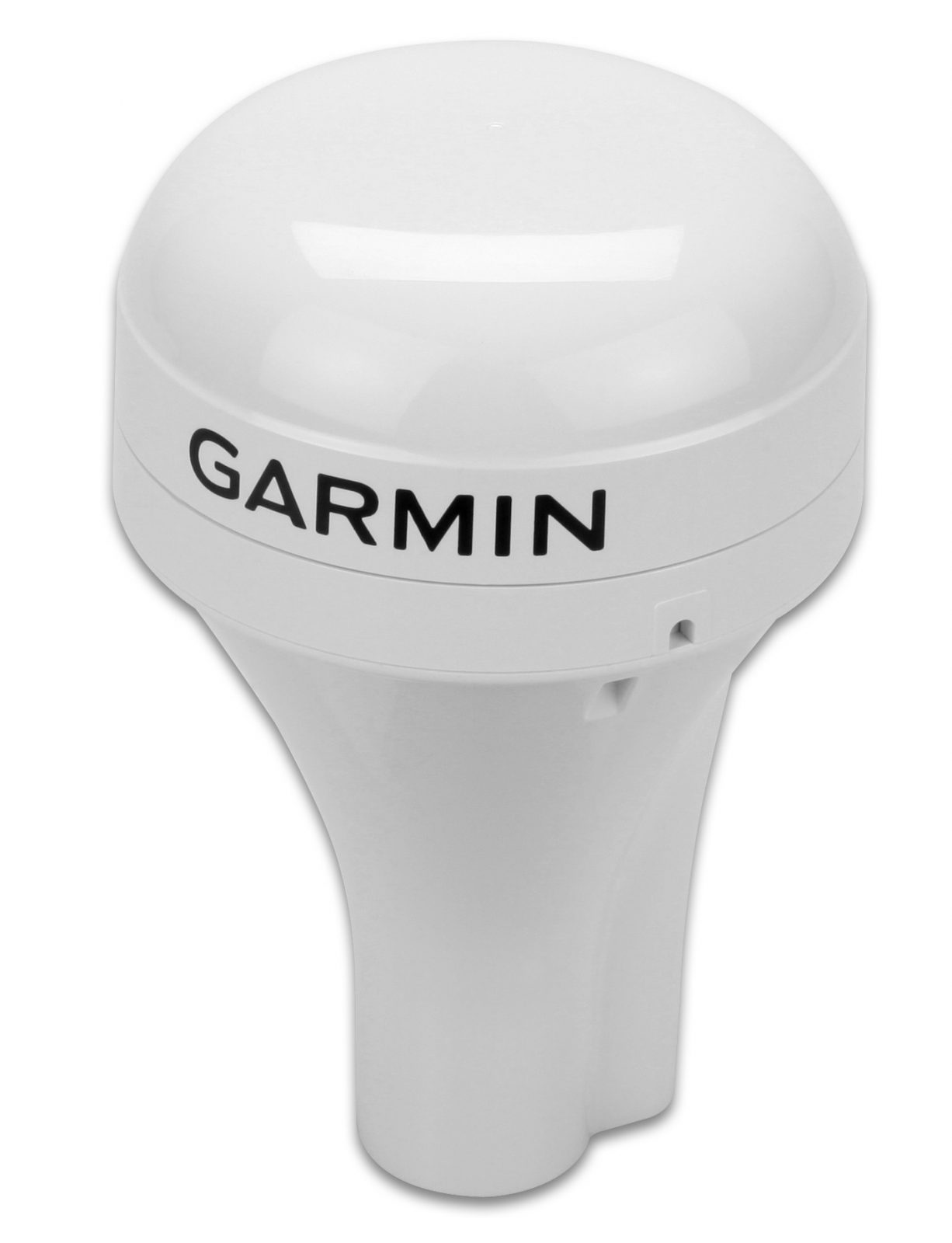 OLATHE, Kan. — Garmin International, Inc., a unit of Garmin Ltd. (NASDAQ: GRMN), the world's leading marine electronics manufacturer, today announced the GPS 24xd marine position receiver and antenna with multi-band GPS, offering mariners the most advanced positioning and heading data available. The GPS 24xd utilizes both L1 and L5 frequencies, along with multi-constellation support (GPS, Galileo, GLONASS, BeiDou), to provide multi-band GPS capability enabling location accuracy within 1 meter. Thanks to built-in magnetic heading sensors, it's possible to pinpoint heading within 3 degrees, which in turn delivers optimum chart stability, radar overlay and mini-automatic radar plotting aid (MARPA), even at slower speeds.
"We remain ambitious about our mission to provide the most innovative and cutting-edge marine technology on the market today, and we believe that the GPS 24xd is a testament to that commitment," said Dan Bartel, Garmin vice president of global consumer sales. "Using innovative multi-band GPS, we are confident that the new GPS 24xd will provide Garmin customers with the highest level of reliability and precision for their cruising, fishing and sailing adventures."
Advanced Positional Performance
Mariners can now experience the unrivaled accuracy of the GPS 24xd antenna while cruising the water at any speed. Built on the foundation of the existing GPS 19x, the GPS 24xd offers revolutionary multi-band technology, the first of its kind in the consumer marine industry, and 10Hz position update rates for the finest high sensitivity tracking the market has to offer. These new features are accompanied by expanded compatibility with GPS, Galileo, GLONASS and BeiDou satellite constellations to provide boaters across the globe with consumer market-leading accuracy on the water, no matter the condition, distance or destination.
Reliable Magnetic Heading
An added magnetic heading sensor allows boaters to better maintain chart stability and radar overlay, regardless of speed. By delivering heading accuracy within +/- 3 degrees, this magnetic sensor makes the GPS 24xd ideal for slow cruising, when GPS COG (Course Over Ground) data can become less reliable.
Multi-SBAS Compatibility
To further its high sensitivity tracking on the water, the GPS 24xd includes Multi-SBAS (Satellite-Based Augmentation System) compatibility to correct signal measurement errors and provide rich information regarding signal accuracy, integrity, continuity and availability. This extended compatibility ensures that boaters always know exactly where they are headed while navigating to their next waypoint.
Pricing and Availability
The GPS 24xd series is available now with a suggested retail price of $299.99, which includes a pole mount, surface mount and under-deck mount for easy installation on any boat. It's available for both NMEA 2000 and NMEA 0183-capable Garmin marine chartplotters, including the award-winning GPSMAP® series. For more information, visit www.garmin.com.