Hydrogen-fueled electric foiling chase boats at America's Cup 37?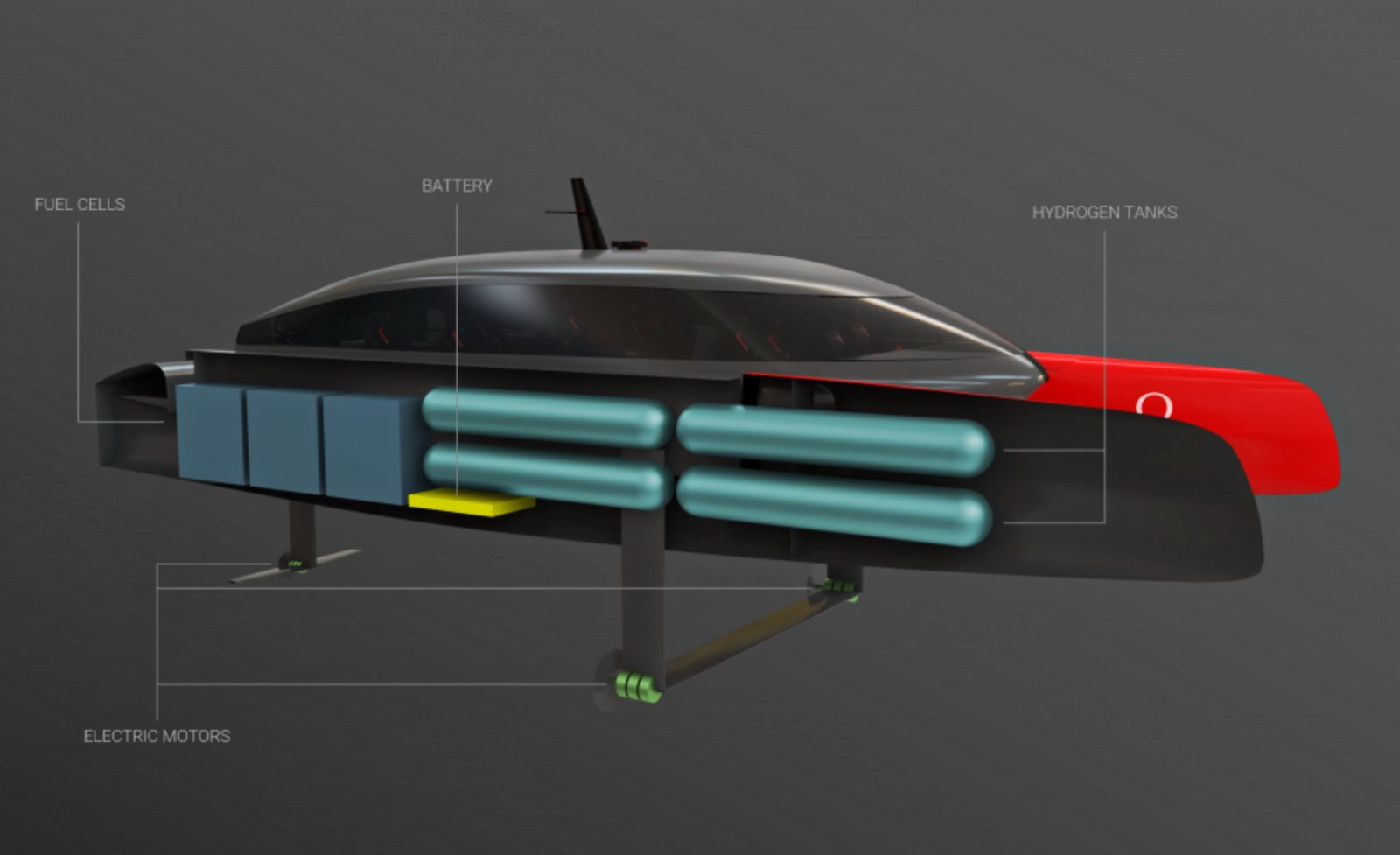 The next America's Cup will be held in 2024 at a location still undecided, but the defender Emirates Team New Zealand and the official challenger INEOS Britannia just announced the Protocol which controls almost every other aspect of the race series. And while there are numerous changes that should make the actual sailing competition even more exciting, it also includes a rather amazing powerboat provision:
As part of the ongoing drive for innovation and new clean technology in the America's Cup, it is now a mandated obligation of all teams to build and operate two hydrogen powered foiling chase boats for their campaign (subject to proof of concept). It's hoped showcasing proven hydrogen technology in the marine sector will help create a game-changing pathway for the wider industry and lead to a significant reduction in its carbon footprint.
True, that parenthetical phrase "subject to proof of concept" does mean that this requirement could be dropped from the Protocol, but I'm pretty sure that's because a prototype is not yet finished and no other vessel exists that meets the proposed specifications:
10 meter (33 feet) length overall with capacity for six people plus 250 kilograms (550 pounds) of additional payload
A range of 75 nautical miles at an average speed of 25 knots with a top speed of 50 knots
160kw of hydrogen fuel-cell power, supplemented by batteries
In fact, combining hydrogen fuel cells with lithium battery electric propulsion for greater range and speed — though still with zero emissions and a low carbon footprint — seems to be a concept that's just gotten started. For instance, the new Hynova 40 equipped with an EODev REXH2 hybrid system claims to be "The first electron-hydrogen dayboat" and while it earned a DAME nomination, the quick-looking center console only claims a top end of 22 knots and a range of 69nm at 6k (video here).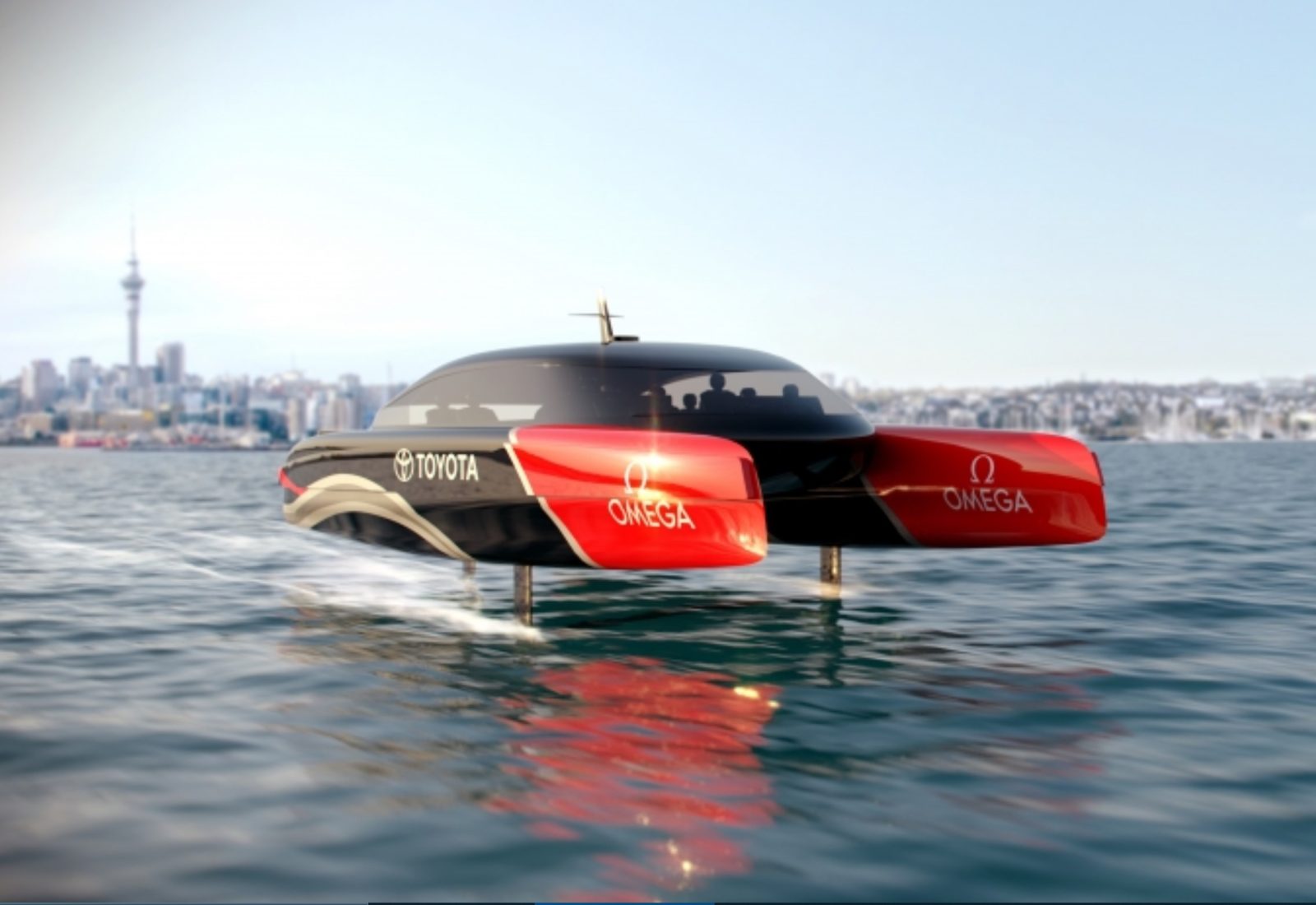 In other words, the NZ and UK America's Cup teams have established a very challenging standard for the proposed chase boats. But apparently Team NZ has been working on the design above for some time, announcing it last June. Also, I'm guessing that the "Toyota" branding is rendered on the hull because that company's packaged fuel cells are used in the power system (as also done with the REXH2).
These are exotic and expensive boats, but it strikes me that the quiet of electric propulsion is going to be especially appreciated when the vessel flies on its foils, thus eliminating the hull noise that can typically drown out even onboard diesel engines at high speed.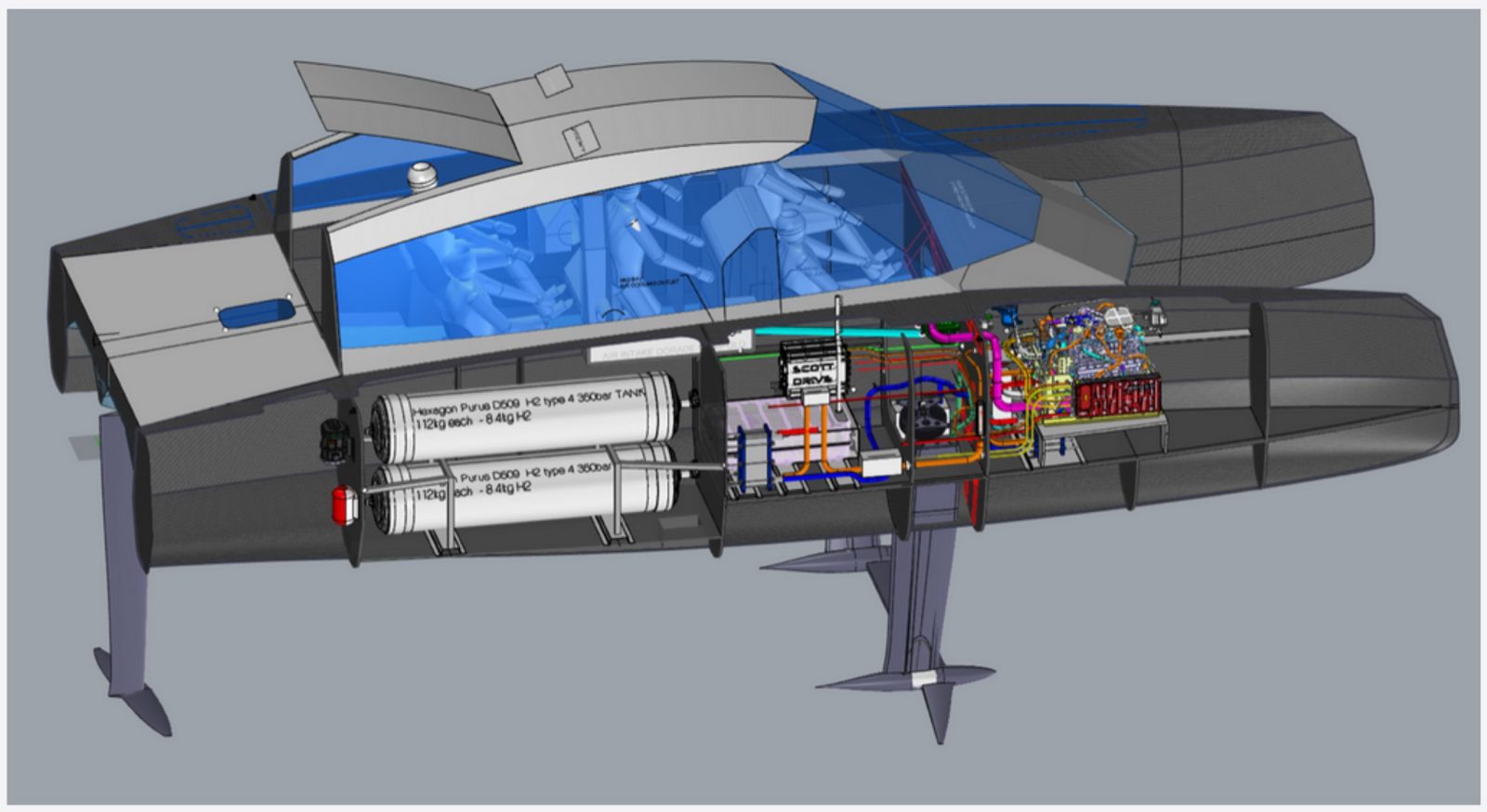 The AC37 Protocol (PDF download here) does permit challengers to purchase the proposed dual fuel electric chase boats from the America's Cup Event organization (ACE) — presumably so they can focus on their AC75 V2 design — but the UK "challenger of record" has already shown the prototype design above and I hope that many challengers build their own.
Of course there's a chance that the prototypes can't meet the speed and range specifications, and the Protocol gives the organizers until June 1, 2023, to drop the chase boat mandate if necessary. I'd be disappointed — maybe you too? — but hat's off to the NZ and UK teams for at least introducing this new technical challenge.