MIBS 2023 – Raymarine Axiom Pro 2, Axiom XL 2, and more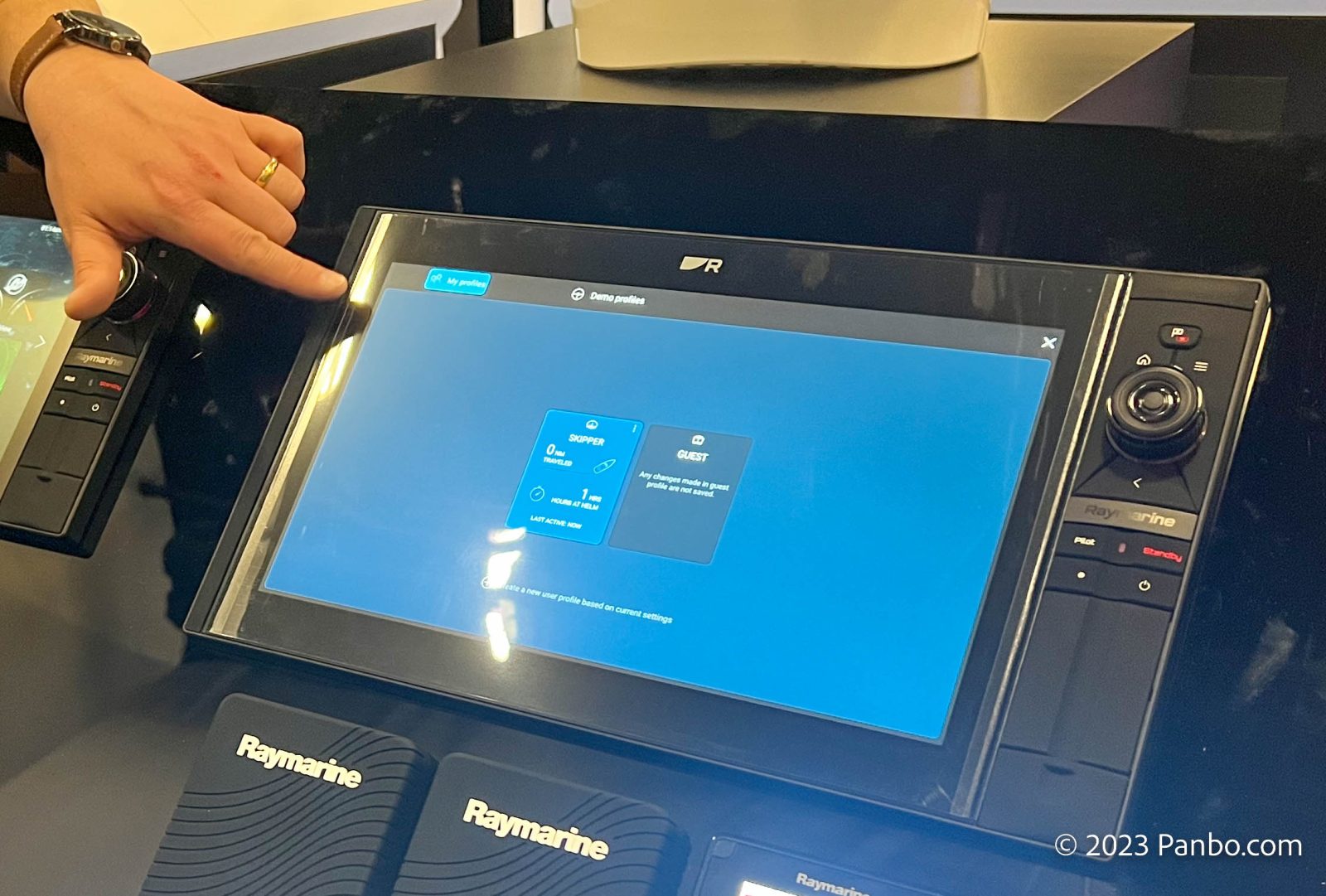 Raymarine announced several new products either at or just before MIBS this year. The list — already discussed a bit on Panbo — includes updates to their Axiom Pro and Axiom XL MFDs, a new sonar sounder, and a new camera. But I got to learn more in Miami, including Raymarine showing off a pre-release version of their latest software update that features an attractive new icon set for the core applications.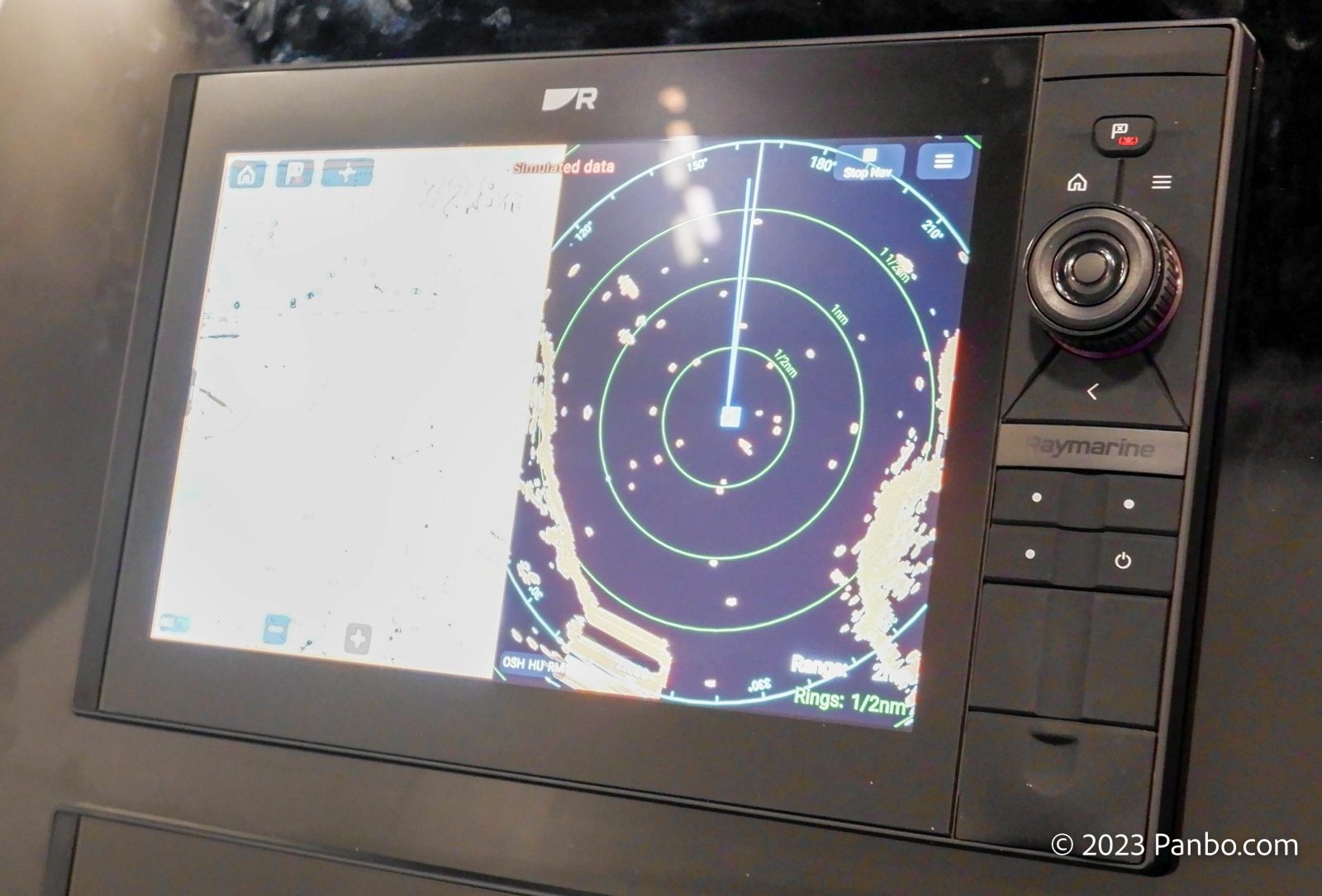 Axiom Pro 2s offer Four major upgrades over the outgoing Axiom Pro: a move from a four-core to a six-core processor, HydroTough coating that repels oil, water, and smudges, updated physical buttons with swappable keypads, and upgraded sonar sounders. Axiom XL 2s offer upgraded processors and HydroTough coating, but they don't include internal sounders or physical buttons. However, Raymarine has introduced the RVM1600 3D chirp sounder with the same Real Vision Max capabilities as RVM versions of Axiom Pro 2s.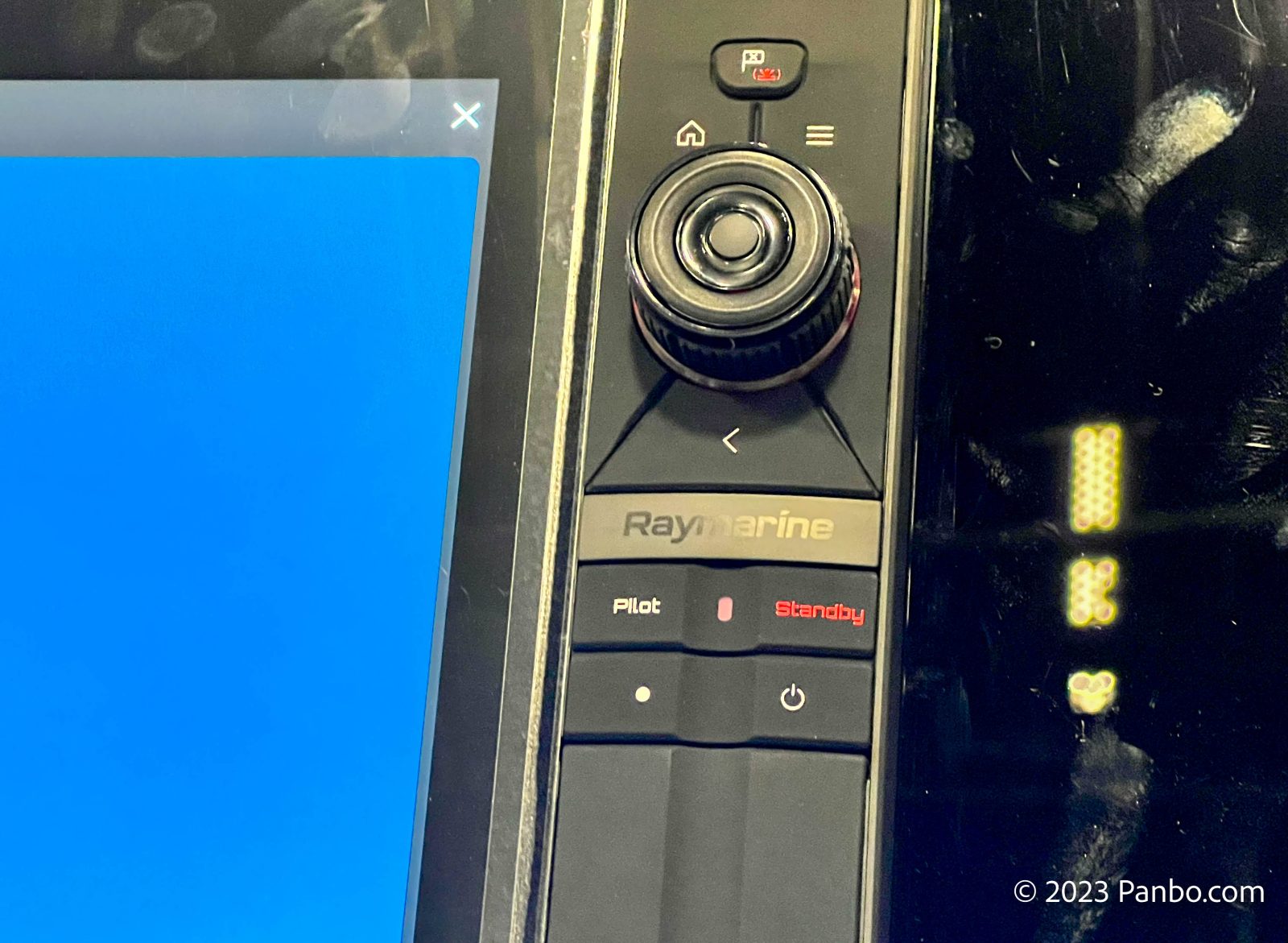 The bottom four keypad buttons can be swapped between autopilot controls and user-assignable function keys. Additionally, all the buttons are newly sculpted to ease button identification by touch without taking your eyes off the water.
Updated sonar sounders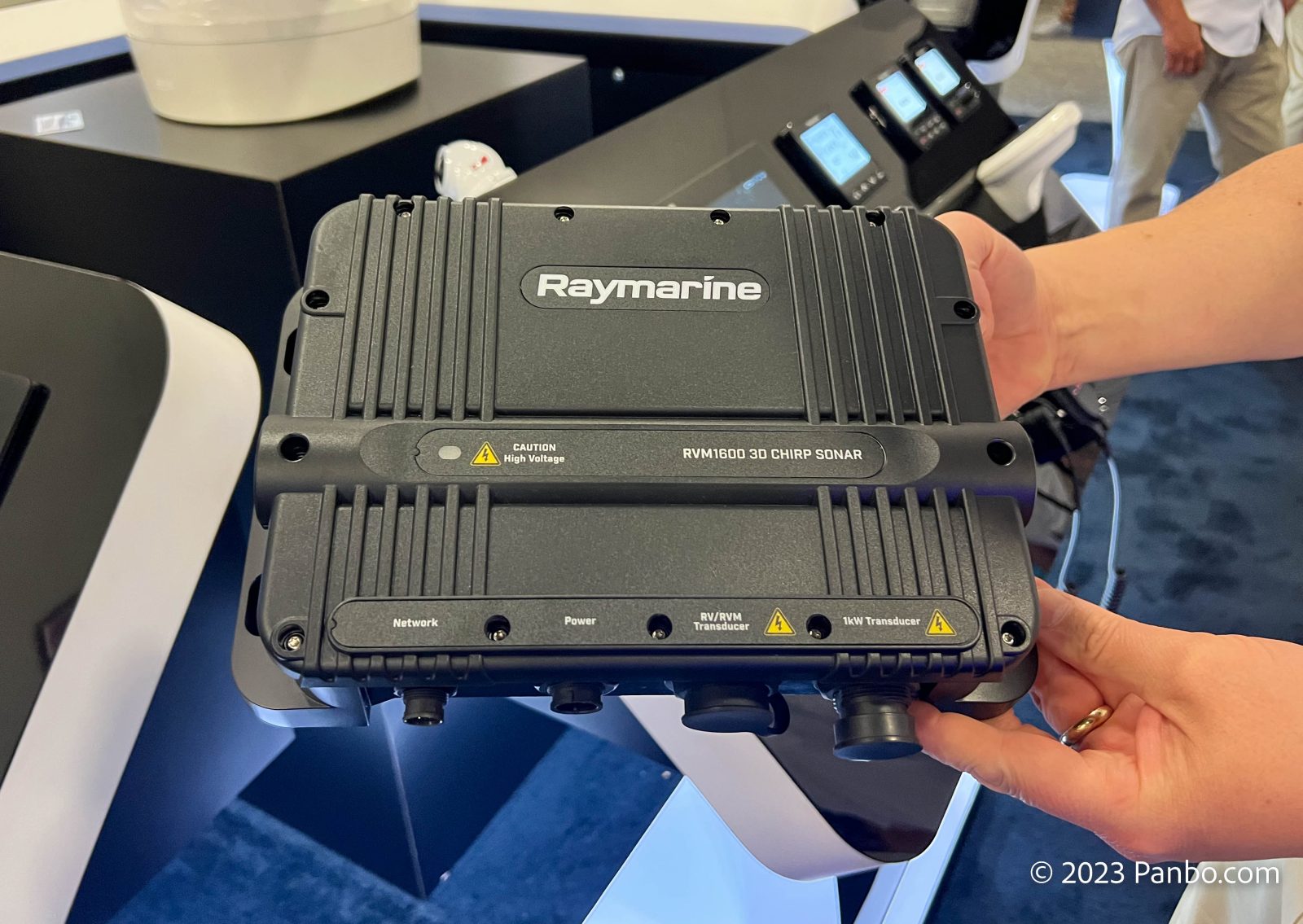 RVM versions of the Axiom Pro 2 and the RVM1600 external sounder share similar upgrades from the RVX1000 and Axiom Pro RVX models. The upgrades include 1kW broadband chirp support from 42 – 250kHz and 600 watts RMS output Real Vision Max. The high-frequency chrip in these sounders now has a range of about 1,200 feet. That's a 30-percent improvement over prior products. Additionally, DownVision and SideVision ping rates increase to deliver more pings per second on a target. This allows faster screen refresh with fresh data to boost detail and clarity.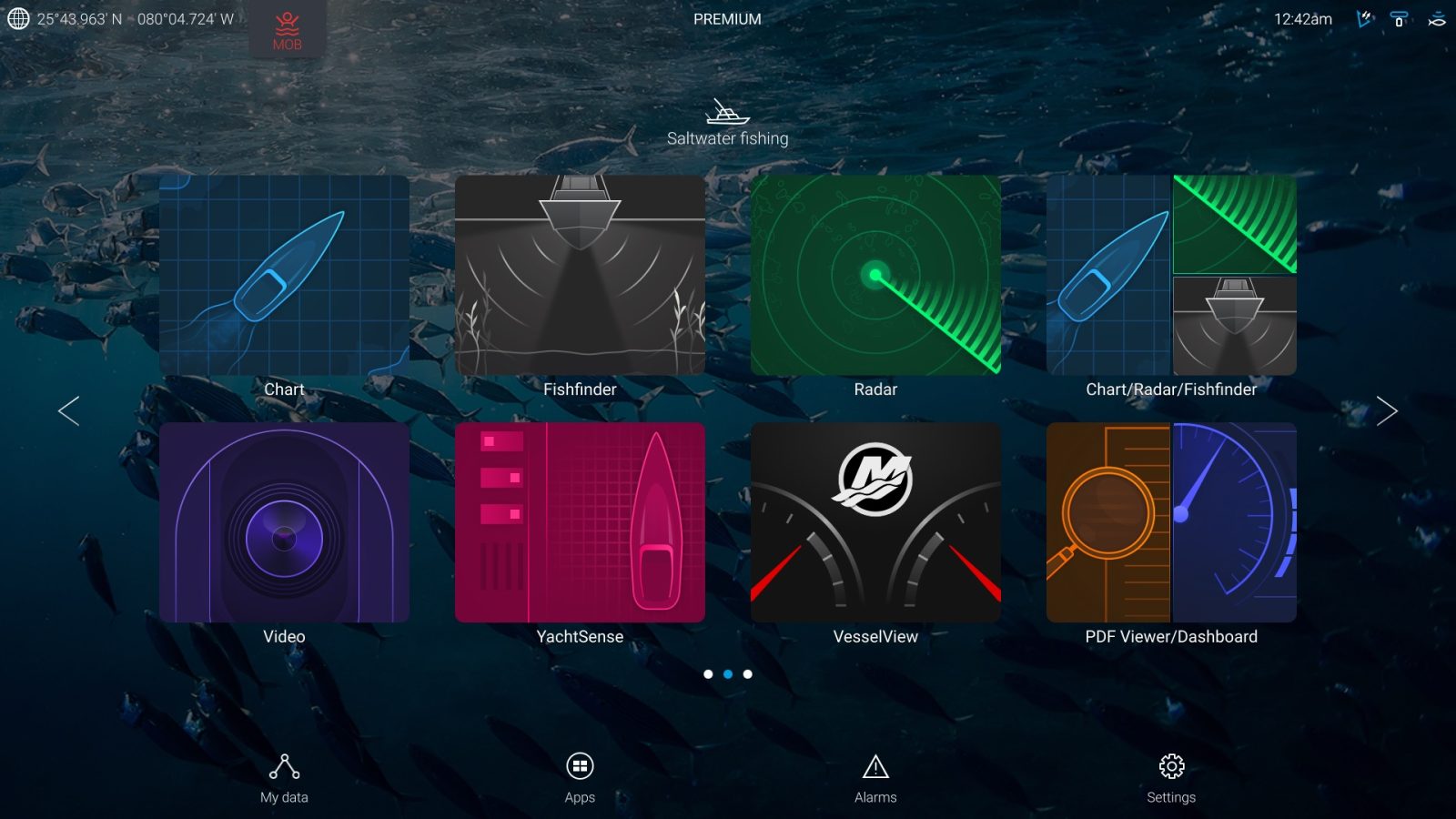 An upcoming release of Raymarine's MFD operating system, LightHouse 4.4, will introduce update icons. In addition to a more colorful and dynamic set of icons, the new icons also give the user more information about each app. Previously, all apps of a single type — chart, radar, sonar, etc — would display the same chart icon. With the new icons, the icon will indicate the customization, in the bottom screenshot above, there are multiple chart icons, but they're differentiated based on the customization of the chart display. So, for example, the second icon in the bottom row shows a Fish Mapping icon because that chart view has been customized to display Sirius XM's Fish Mapping.
Cam300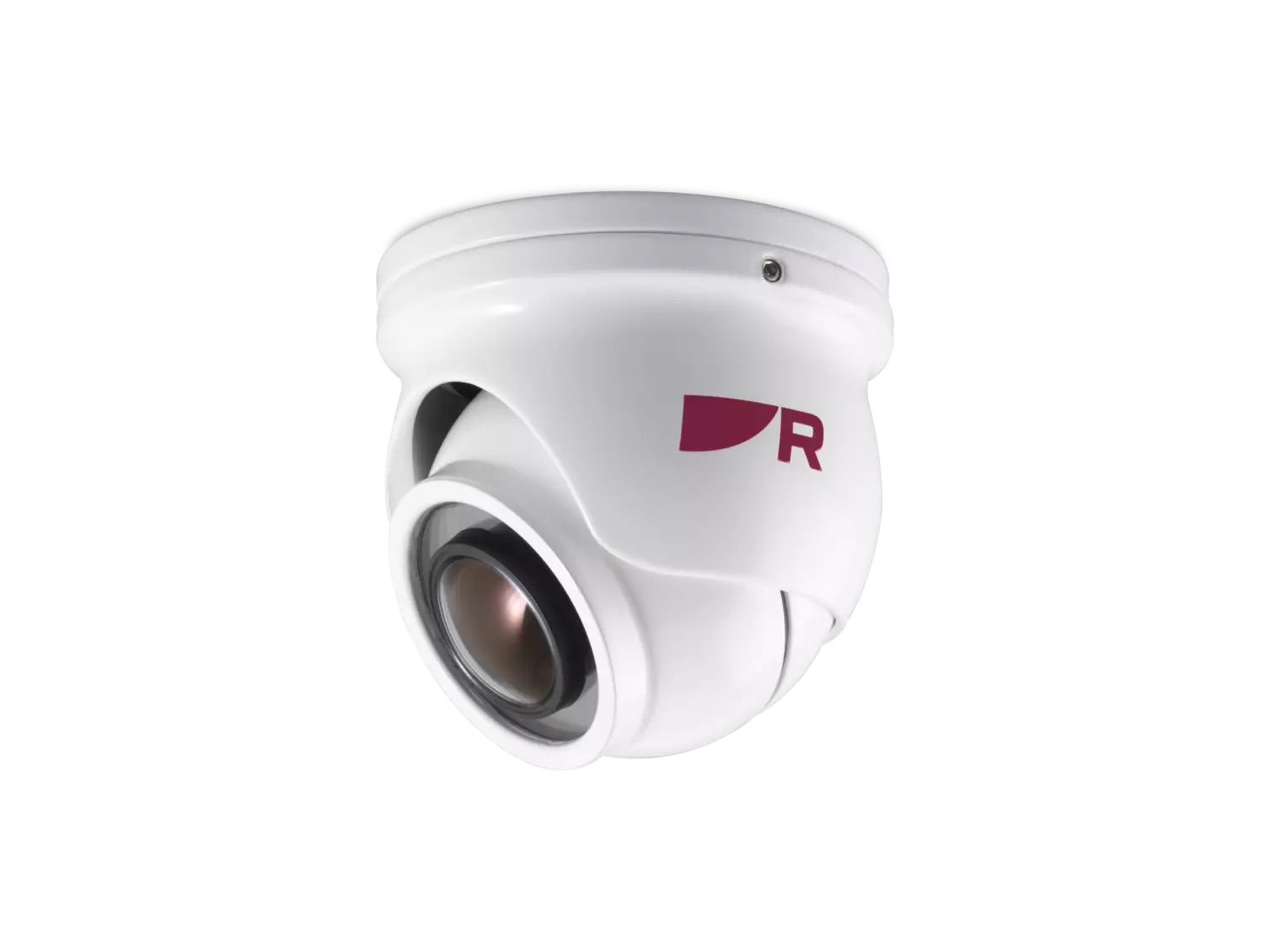 They also introduced a new visible light camera, the Cam300. The three-megapixel sensor delivers up to 1080p resolution. The camera has built-in IR emitters to allow extremely low-light visibility up to 10 meters from the camera. Raymarine's Jim McGowan also mentioned how well the Cam300's 160-degree horizontal field of view will work with the AR-200 to deliver augmented reality.
EchoPilot integration
Finally, although not displayed at MIBS, Raymarine recently completed an integration of EchoPilot's forward-looking sonar. As the screenshot above shows, the EchoPilot interface displays alongside other Raymarine apps. Although I have reservations about the overall utility of forward-looking sonar, this addition closes a gap in Raymarine's product offerings.