New B&G WS300 wired & wireless NMEA 2000 wind sensors, no N2K mast cable needed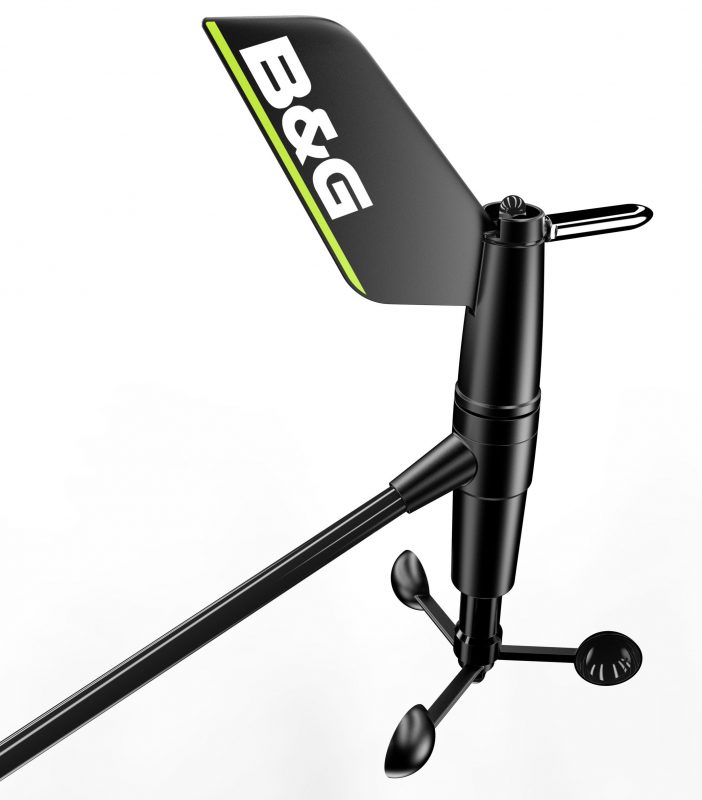 B&G just announced the WS300 range "of wireless and wired wind sensors designed for cruising and club racing sailors" and the first two models seem like smart designs at reasonable prices. I also appreciate the emphasis on reliability, as in:
"As the most exposed sensor on a yacht, the wind sensor is critical for instruments and autopilot steering. Reliability of these sensors is key and to address this the WS310 and WS320 have undergone rigorous validation. We have conducted benchmarking tests against multiple different sensors in over 500 individual wind tunnel tests and conducted over 200,000 hours of field tests without failure."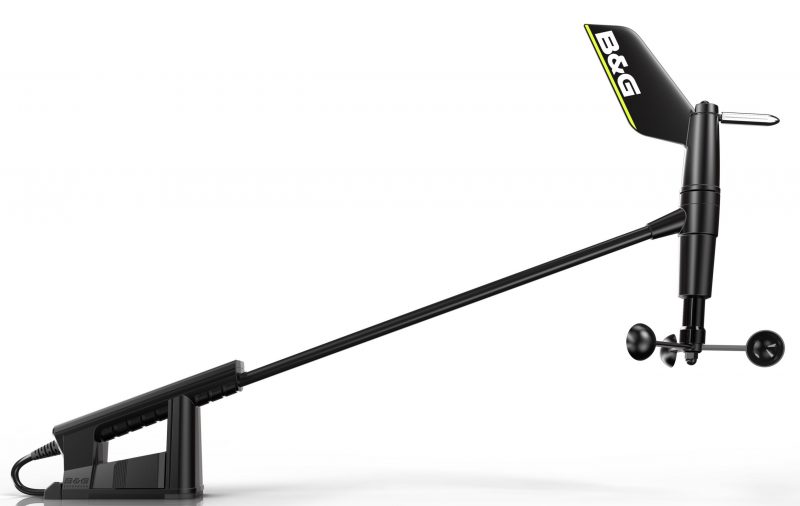 The wireless WS320 model is said to work with masts up to about 25m (82 feet) and retails at $699 complete, while the wired WS310 Wind Pack is $599. What's not obvious unless you dig into the manuals is how both can deliver NMEA 2000 wind information to a boat without having to run an N2K backbone up its mast.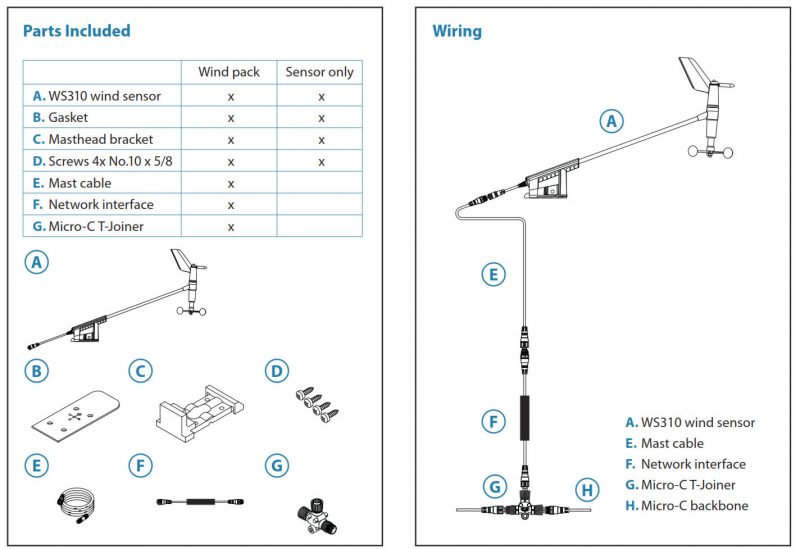 Note in these WS310 parts and wiring diagrams that the mast cable is not part of the boat's NMEA 2000 network. Instead, there's a short Network Interface cable that presumably converts an analog signal coming down the mast into N2K wind PGNs (messages) while also sending a little N2K 12v power up to the sensor. Why did B&G go to such trouble?
Over the years it's become clear that a NMEA 2000 masthead sensor can be awkward to install and also a potential point of failure. That's because standard N2K cabling is bulky to fish up a mast — with exceptions like BB Wire & Cable's, and now defunct SimNet — and because it has to serve as part of the network's backbone, with masthead termination included (unless your mast run is under 20 feet, the max for an N2K drop). Many boats with masthead N2K sensors have done fine, but they're also a fairly common source of problems (like maybe this current one on the Forum).
NMEA 2000 network backbones can be fairly long — 100m (328 feet) for the typical micro size cables — but the bigger they get, the more care must be taken about voltage drops, dirty connectors, and so forth. And there's no real point in sending all your precious data up to the masthead anyway, especially when a lighter, simpler cable can handle the sensor data and 12v power like the WS310 seems to.  (And see the LCJ Capteurs CV7 ultrasonic wind sensor I'm testing for a similar networking architecture.)

While the B&G WS320 uses Bluetooth and solar power to eliminate the mast cable completely, the wireless base station again includes an interface into a boat's NMEA 2000 network, and is also quite like Navico's BT-1/WR10 Wireless Pilot Controller. I can't think of another manufacturer who makes it so easy for an installer to optimally position a wireless gateway, but then again I also know boaters who bridle at the proliferation of little mushroom antennas.
Should the WS320 fail despite those 200,000 hours of problem-free field testing, it looks easy to remove without tools, as shown in the manual snip at upper right (and the same is true of the WS210, whose cabling is also easily detached when the mast is pulled). I'll add that Garmin's gWind Wireless 2 has a similar snap-on base and has tested well on Gizmo with a direct ANT connection to Garmin MFD's, and that I'll soon be telling you about the wonders of the Calypso Ultrasonic Portable.