NV Charts, the paper & digital sweet spot?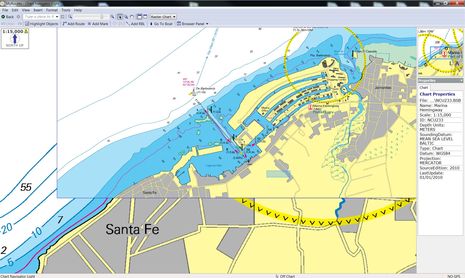 When I wrote about NV Charts after the 2011 Miami Show, I appreciated their unique approach to recreational charts. For one thing, they make their own (though based on official sources), and for another they won't sell digital versions without the paper version (or vice versa, your choice!). But now that I've had some hand's on time with the actual products, I'm even more appreciative. These are beautifully made charts no matter which way you look at them…
One paper/digital sample I have is NV's 10.2 Cuba Northwest kit and you can see the electronic version of the Marina Hemingway area showing above (in Coastal Explorer Light which comes free on the CD) and in handy-size booklet form below. One obvious advantage of the digital charts — which can be viewed in numerous charting programs now — is that the different scales can be quilted, so you don't need to flip booklet pages to get the one you need. You can install the charts on two computers, by the way, and I found the registration process completely painless. But before I mention special features of the print versions, let's check out the nice the common attributes of NV cartography…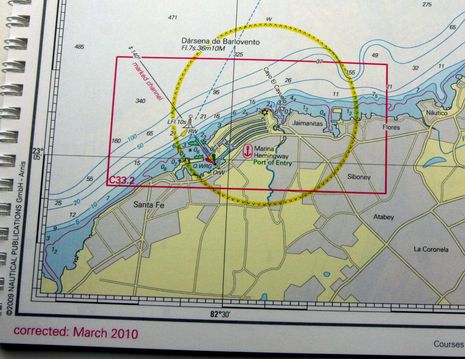 The only Cuba charts I have for comparison are the Navionics Gold portfolio I got in PC form using the coupon that came with a Platinum+ chart card (as discussed here). They don't seem to have nearly the detail the NV charts have and of course vector presentations always pale compared to raster charts in terms of fonts, item placement, etc because the cartographer has so much more control over the rasters. But this seems particularly true with NV-Charts as the cartographers seem so artful. Also in the area below Navionics apparently missed a middle scale chart as source material, which is why the NV has more complete coastal soundings outside the harbor scale chart.
If anyone has C-Map, Garmin or other versions of this area please send an image for further comparison. The quality of Cuba charts may get more important if it does become easier to cruise there from the U.S., as my friend Bruce Kessler and others are working on…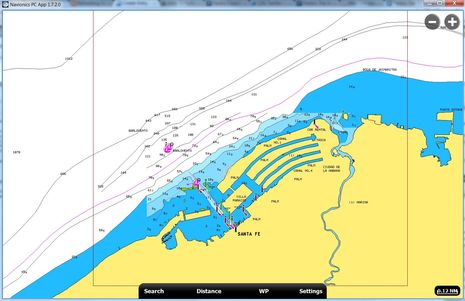 On the Long Island, New York, paper NV-Chart below you'll see a neat detail that doesn't make the digital editions, which is that sketched profile of a prominent light house. I've only seen these on older British charts, but NV went to the trouble of creating them even for U.S. charts like this. The larger scale pages of this 3.2 Long Island kit seems to have sketchs of every major light on the Sound, and the Cuba charts also include landfall profiles (another Brit nicety). They are more evidence that the NV folks revere chart making, I think…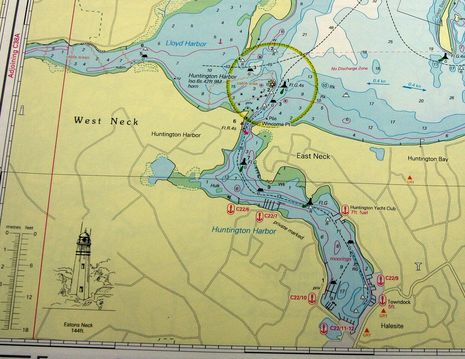 Remember that NV's U.S. paper (and digital) charts are not simply reprints of NOAA rasters (also known as RNCs). While they are apparently created using NOAA vector charts (ENCs) as a base, look how different they are from the straight-up NOAA ENC and RNC samples seen below. NV also includes a plastic cover for the chart booklets and a "Harbor & Anchorage Pilot" keyed to print chart icons like those red marina marks above. And aside from out of the way places like Maine (hurrumph!) you can now cruise the whole East Coast and Caribbean on NV. Has anyone had more experience with these charts and found pluses or minuses I've missed so far?