Octoplex OctoLite Shown at MIBS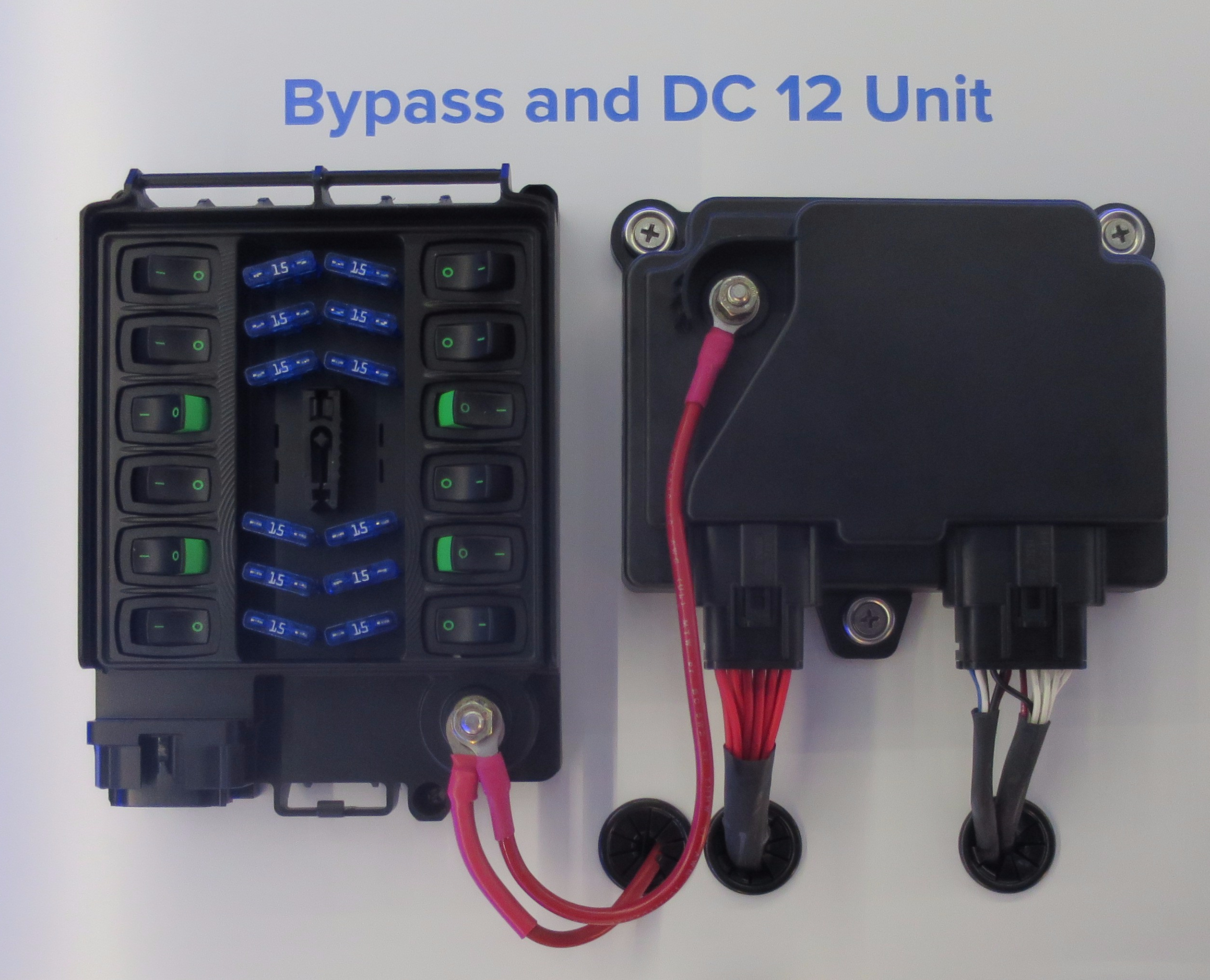 The long awaited, at least by some of us, Carling Technologies Octoplex OctoLite looks very real and very close to shipping.  The inexpensive OctoLite will digitally switch and protect 12 circuits with a maximum total continuous current of 75 amps:
6 outputs at 10 amps maximum
4 outputs at 4 amps maximum
2 outputs at 15 amps maximum
The OctoLite supports 12 and 24 volt DC systems.  In addition to the 12 outputs the OctoLite supports 7 analog and 7 digital inputs.  The device on the left is a traditional fused bypass in the event of a failure within the OctoLite.  To use the bypass the wiring harness on the left with the red wires is unplugged from the OctoLite and plugged into the bypass module.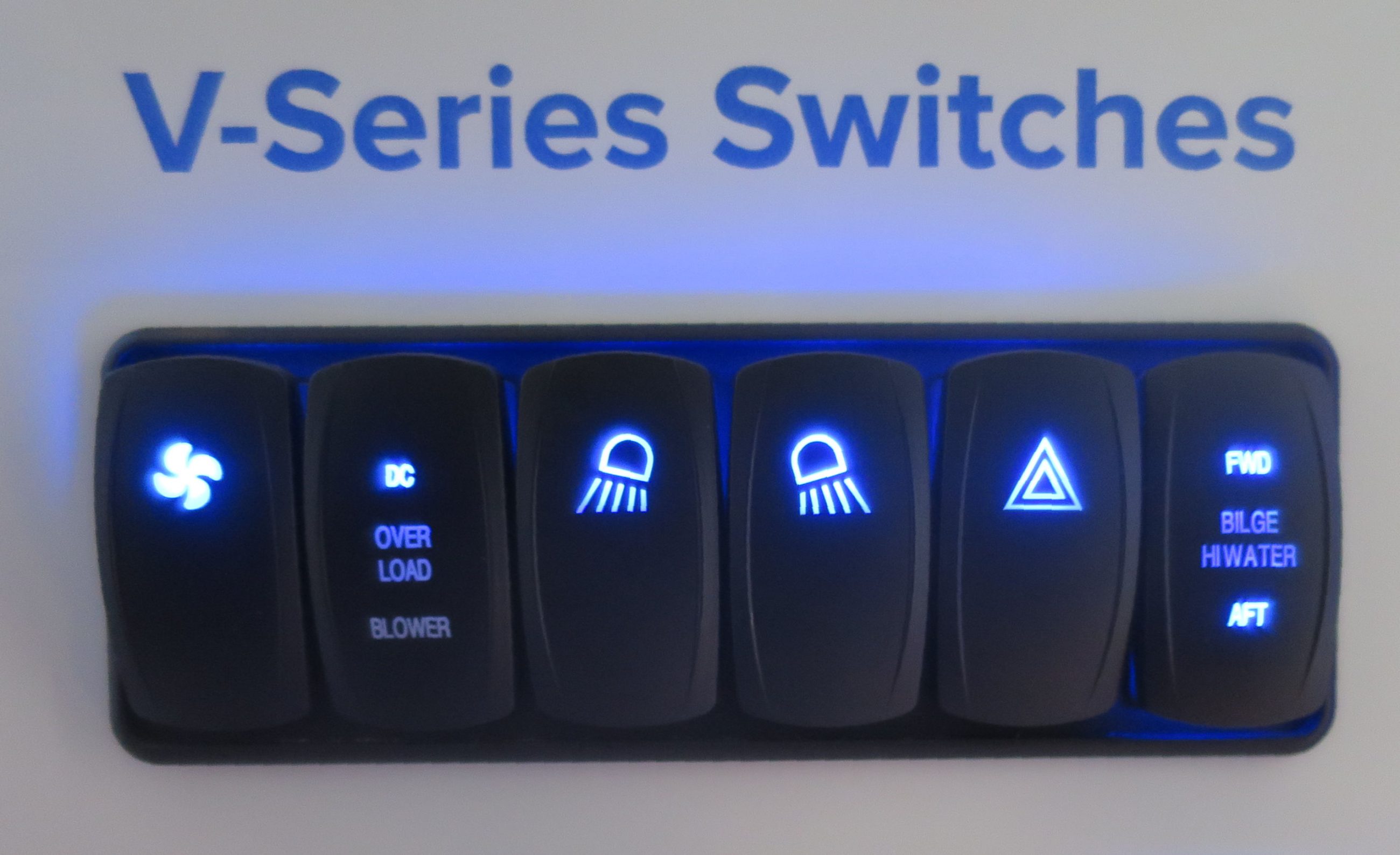 Carling was also showing two keypad interfaces.  One with six rocker switches and one with 12 buttons.  Both feature custom labeling options, NMEA-2000 communications, water resistance, and a wide range of switch type configurations.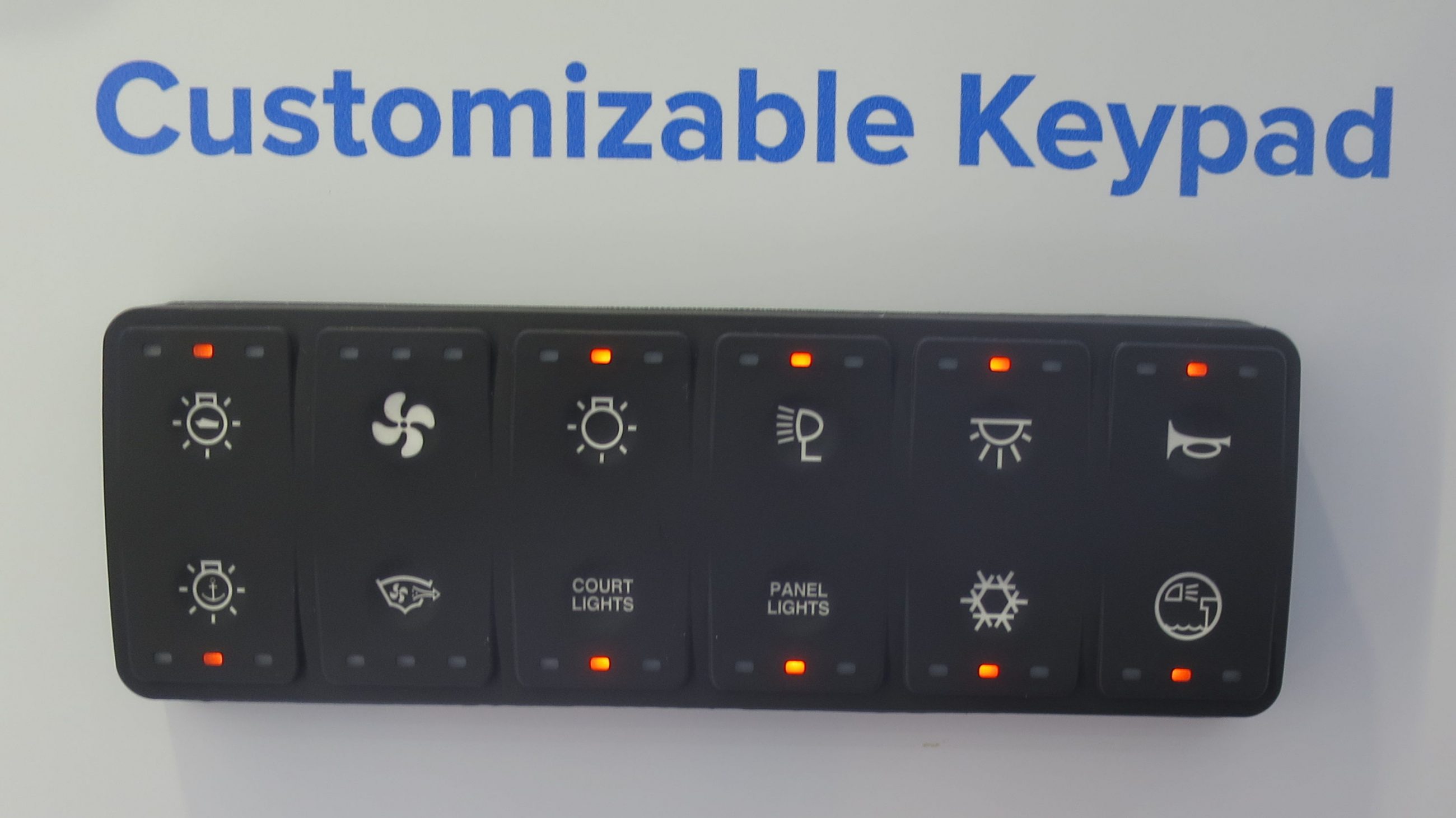 With NMEA 2000 communications, field programmability and a $350 suggested retail this is a very tempting entry into digital switching.  The OctoLite will be marketed by Carling for sales to boat builders and Maretron for consumer sales.
OctoLite information is not online yet, but stay tuned.