Panbo classifieds forum launched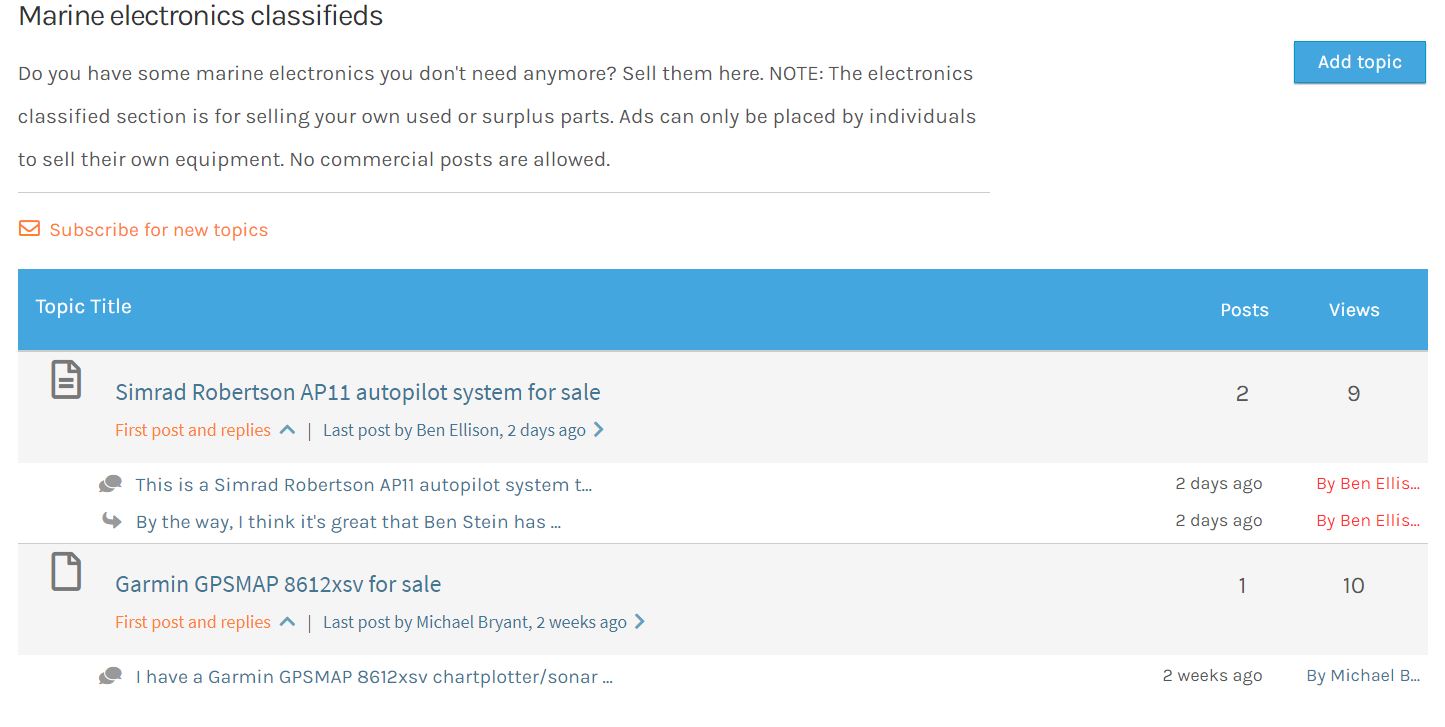 Several years ago we launched a new Panbo site based on all new software, but we did leave behind the old classifieds section. It's been on my todo list since then to launch something new — and Ben Ellison has been persistently urging me to as well — so I'm here to tell you I've finally done it. The Panbo Classifieds forum is our fifth major forum category and available at the bottom of the forum list.
The classifieds forum is a place to post items you, as an individual, have for sale. It's not for commercial advertisements, but I'm also pleased to report that I'm working on a new forum to be launched soon that will provide Panbo advertisers a place to post special offers to Panbo readers. More to come on that soon.
If you've got some old marine electronics laying around that you're hoping to get off the shelf, please post them here. If you're looking for a hard to find item a Panbo reader might have, wanted posts can help you find it.
As always, if you've got an idea about how we can improve Panbo, Ben and I are always thrilled to hear them.
-Ben S.