Raymarine: Waypoint Data Sharing and Management
Problems Solved: Waypoint Data Sharing and Management
Available now, Fishidy Sync delivers seamless sharing of waypoint data between Raymarine Axiom MFDs and mobile devices running the Fishidy app
Raymarine owners now have access to a powerful new tool offering waypoint recording and management convenience, combined with next-level fishing intelligence.
With the new Fishidy Sync feature, Fishidy users who own a Raymarine Axiom multifunction display (MFD) can spend more time fishing and less time manually logging data. Whether planning a fishing trip from the couch or the helm, Fishidy Sync makes it easy for anglers to always be connected to their waypoints and fishing data.
Unlock a World of New Fishing Intelligence with the Fishidy App
The Fishidy app makes it easy to discover waterway-specific Fishing Hot Spots® tips and techniques, while connecting with Fishidy's online community of over one million anglers. Joining Fishidy is free and easy. The Fishidy mobile app is free to download directly from your mobile device from the App Store (iOS) or Google Play (Android) and requires the creation of a free, basic Fishidy user account. Once logged in, anglers can…
Find detailed waterway info with fishing tips and techniques
Discover Fishing Hot Spots® and catches marked on the map
Identify the best times to go fishing for specific species
Log catches, capture conditions data, and track patterns
Have more fun and become a smarter angler
Upgrade to an increased level of angler benefits with Fishidy Premium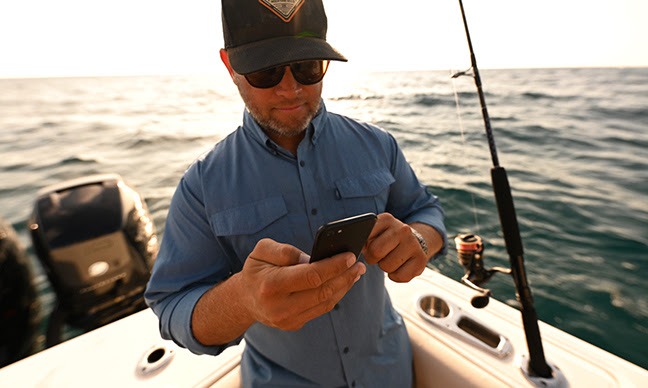 Enjoy Powerful Waypoint Management with Fishidy Sync
Fishidy users running a Raymarine Axiom can use the Fishidy Sync feature to enjoy seamless sharing of waypoint data between the MFD on their boat and any mobile devices running the Fishidy app. Anglers simply connect their mobile device to their Raymarine MFD's Wi-Fi access point, enable Sync in the Fishidy app from their mobile device, and acknowledge the request on the MFD for Sync to begin. The Sync feature is seamless and continues in real time, allowing visibility of the angler's waypoint icons and data inside the Fishidy app, and all Fishidy data on the MFD.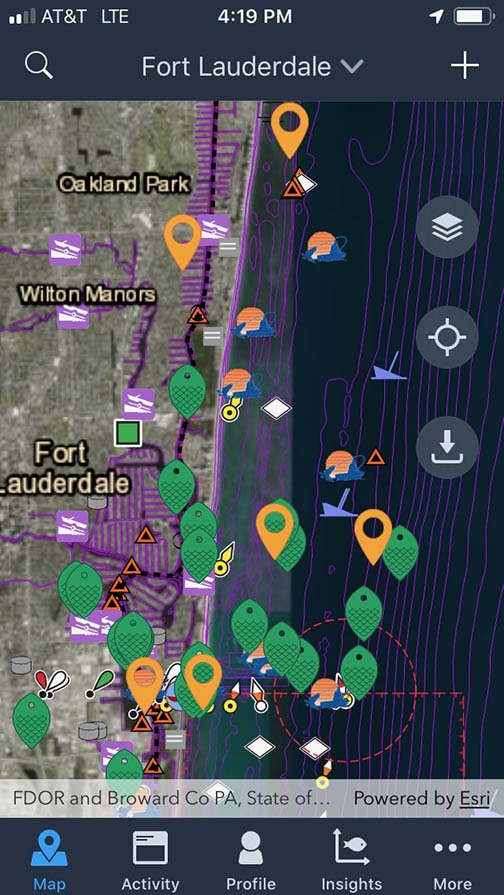 Plan from Anywhere
With all waypoint data shared across devices, anglers can plan their next trip from anywhere and be prepared as soon as they board their boat. They can also save valuable time on the water by naming waypoints and inputting other waypoint data from home, or at any other time or place they choose.
All waypoint data available on both mobile app and MFD devices
Sync feature is seamless and real-time
Object appearance and metadata is preserved
Raymarine waypoint icons are now available within Fishidy
Fishidy yellow, "spot" icon now available as choice for waypoint icon on Raymarine MFD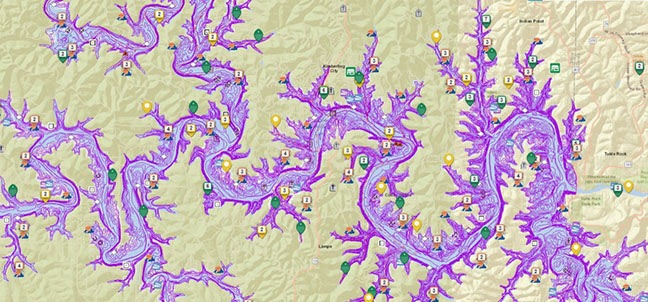 Learn more about Fishidy Sync at http://www.raymarine.com/mobile-apps/fishidy-sync.html.
This press release distributed by Traditions Media