Reflections on loss post Hurricane Ian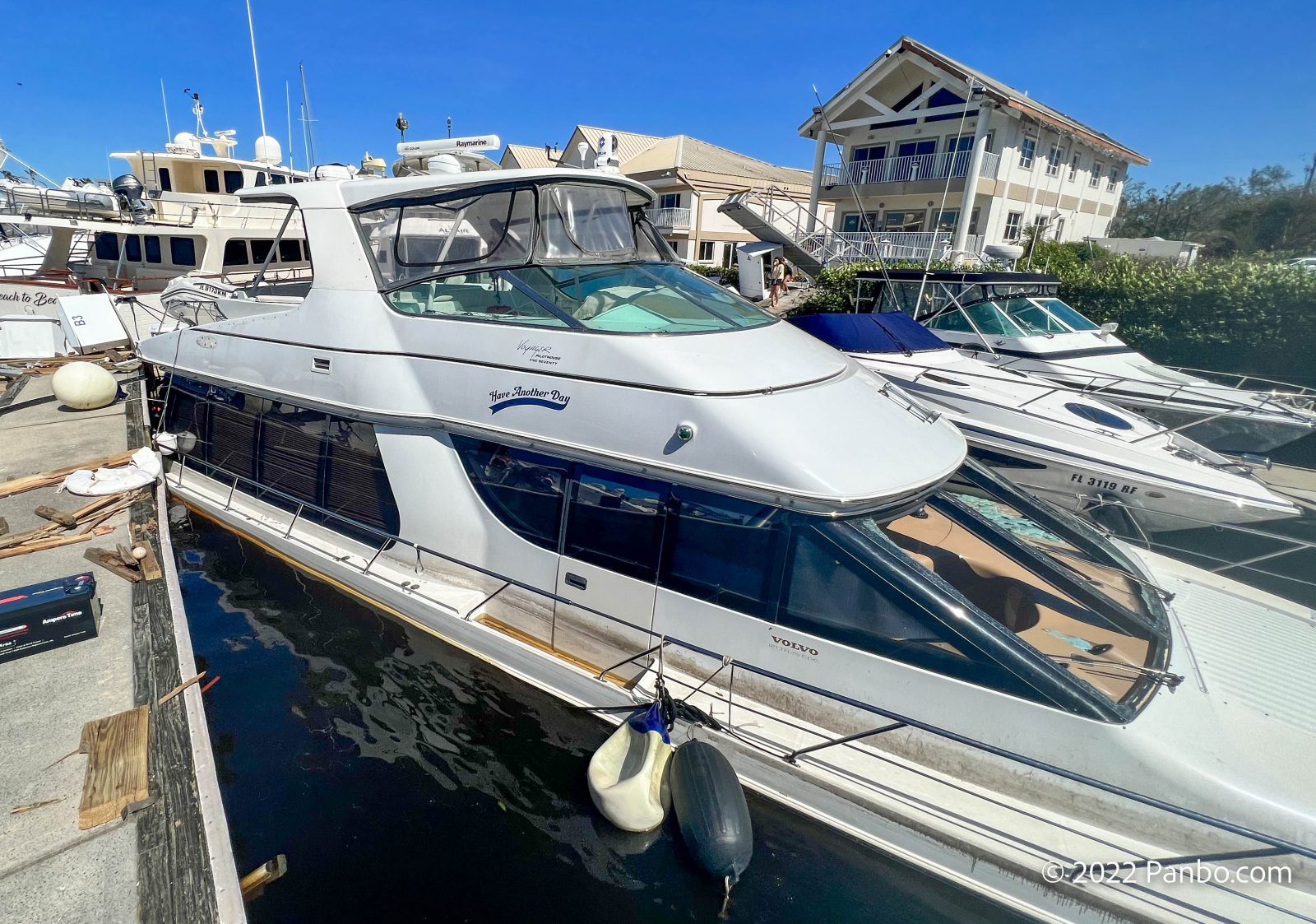 For most of the last six years my wife Laura, daughters Molly (15) and Madelyn (12) and I have called our 2003 Carver Voyager 570, Have Another Day, home. That ended on Wednesday September 28th when hurricane Ian struck, sinking our boat and destroying the Fort Myers marina we've called home since March of 2019.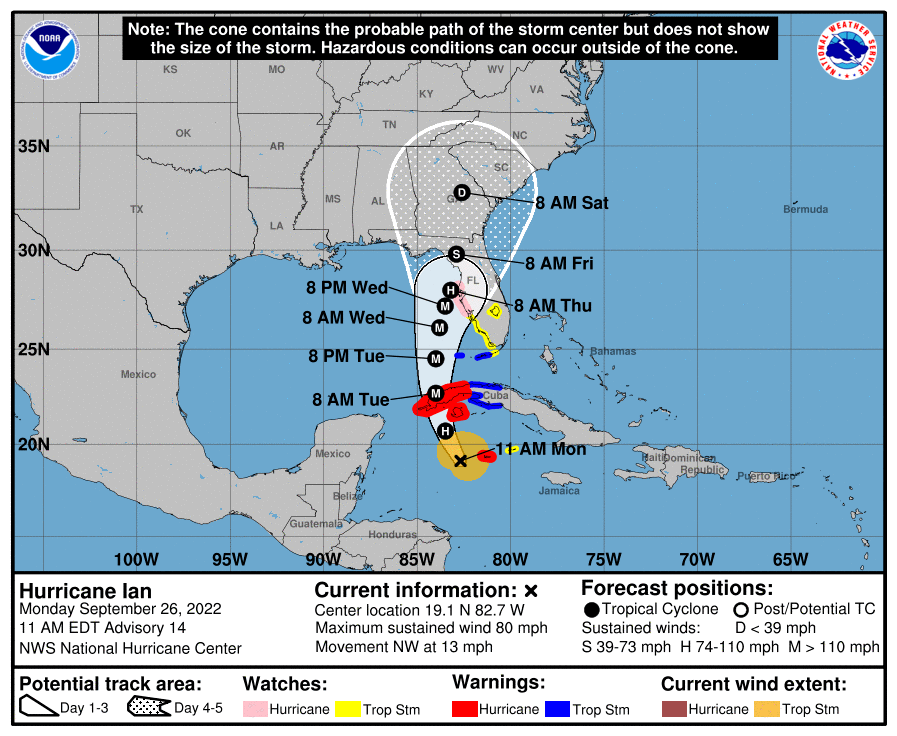 Just four days before Ian made its U.S. landfall in Florida,, I was in Tampa helping judge the Innovation Awards at IBEX 2022. At noon that Sunday, the decision was made to cancel the show because it appeared Ian was bearing down on the Tampa Bay area. On Monday morning, I drove about 140 miles south to prepare my house and boat for what we thought would be a close pass of a category three hurricane.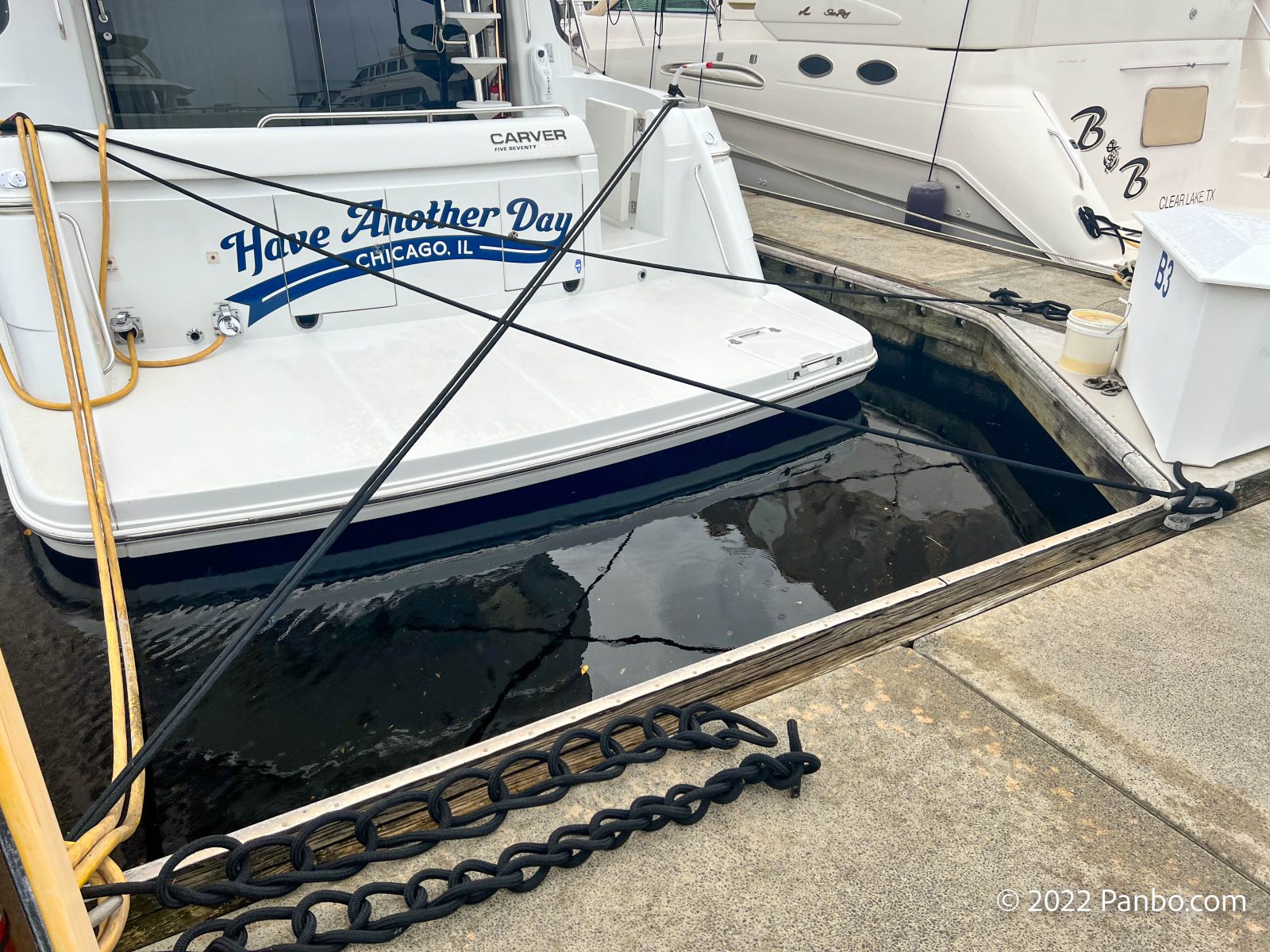 We expected an unpleasant few hours with some storm surge and tropical storm force winds. On Monday we added dock lines until we couldn't get any more on the cleats. We also positioned fenders everywhere we could and generally fretted about what else we could do.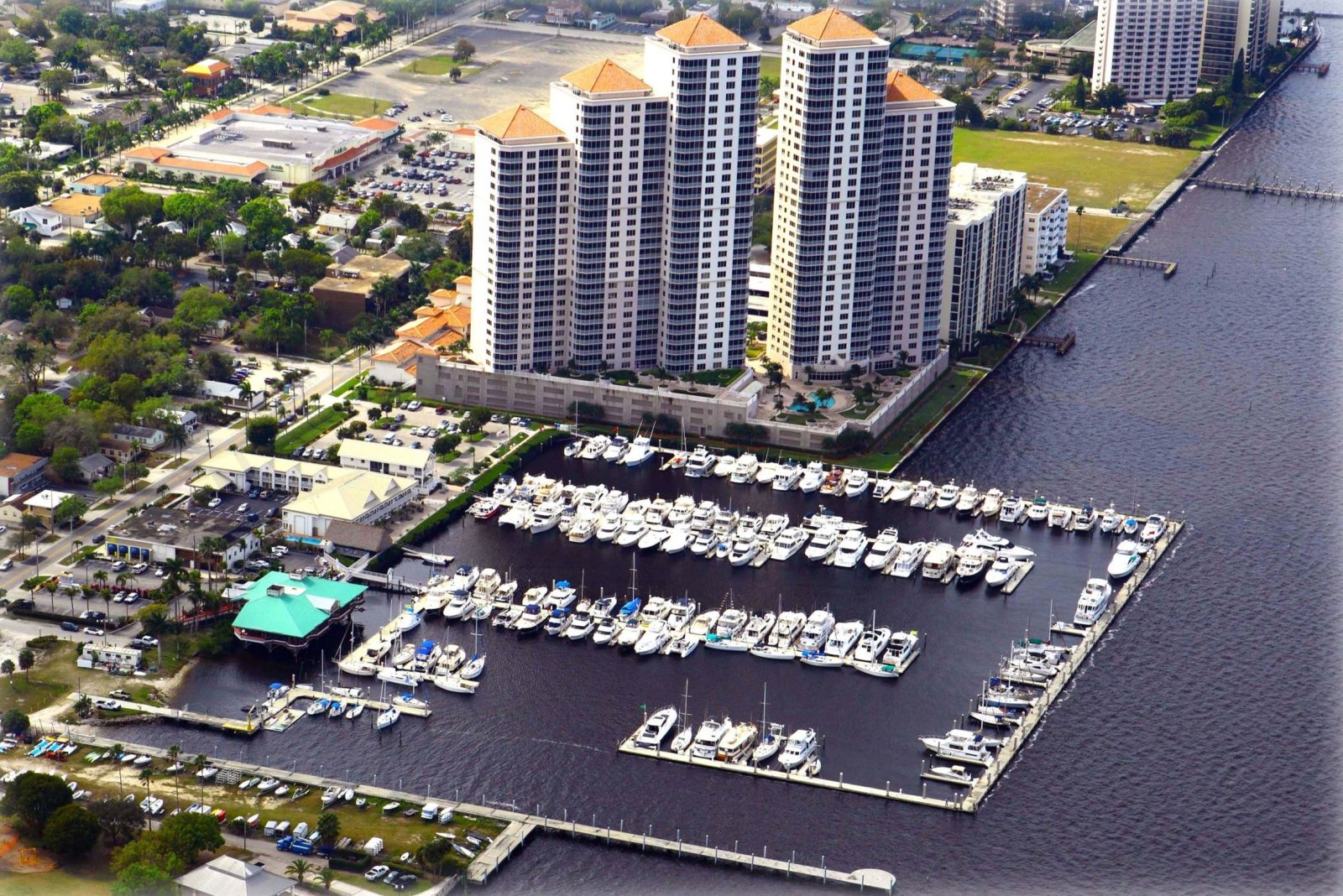 We didn't give much thought to moving her. Legacy Harbour survived Irma with nearly no damage to the marina or boats moored there. We felt good about the Bellingham floating concrete dock system. For a storm, D dock, the outer dock on the right side of the picture above, is emptied of boats. D acts as a floating breakwater and in previous storms has successfully protected the boats in the marina.
That evening we headed to our house, just under a mile from Have Another Day's slip at Legacy Harbour Marina. On Tuesday we prepped the house, dropping storm shutters and clearing debris from the yard, while also watching National Hurricane Center model runs. By mid-day, we were concerned that each model run seemed to bring the storm closer and the forecast more severe.
Tuesday evening's 5pm forecast run showed the storm track headed nearly right at us. We are hurricane rookies and decided this wasn't a training storm. Within 15 minutes of making the decision to leave, we were on our way to friends on the east coast of Florida. These friends — met during our Great Loop, and experienced with quite a few hurricanes — had been in touch several days earlier to tell us we had a place to stay. They gave us their address and told us to just write it down. So we had a place to head if we needed to flee, and that's just what we did.
After a somewhat harrowing trip across the state, avoiding the many tornadoes spawned by the storm's outer bands, we made it safely to their house. The next day, Wednesday, we spent all day watching the storm make its way in. Continuing Tuesday's trend, the hurricane turned to make an even more direct hit on our area.
At first, cameras and monitoring systems on the boat and house let us see that everything was okay. But around midafternoon, the power went out at both locations, and about all I could see were bilge pump activations (thanks to the boat's independent power and still online cellular connection).
By 5 pm, the aft bilge pump had turned on just two times for two seconds each time. Also, friends riding out the storm in the high-rise condo building overlooking the marina frequently updated us as conditions got rougher though the boats were still okay.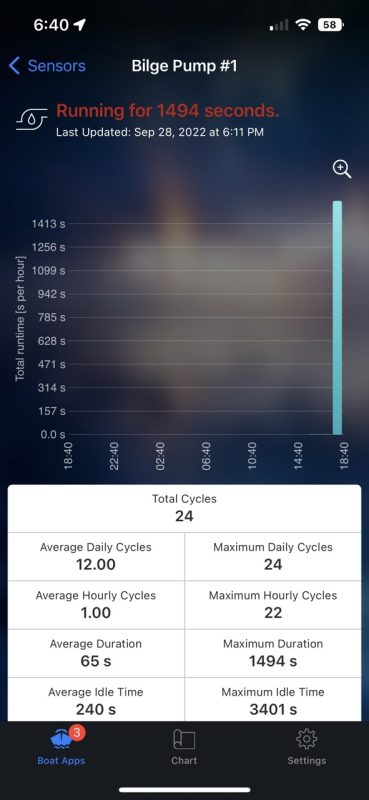 However, shortly after 5, we learned that the marina's outer concrete wave attenuating floating dock had been swept away. Then the end of our dock began to break away. I watched our bilge pumps turn on and never turn off. At that moment, I knew we had lost the boat. About half an hour later we got a phone call letting us know Have Another Day had sunk.
Although we've had a house and somewhat recently added an RV to our lives, when we think of home, we think of Have Another Day.
Our initial thoughts ran the gamut. We thought about our boat, our possessions, our memories, our community, and so much more. We tried to concentrate on the good things. The four of us and our two cats are safe and we still have a place to live.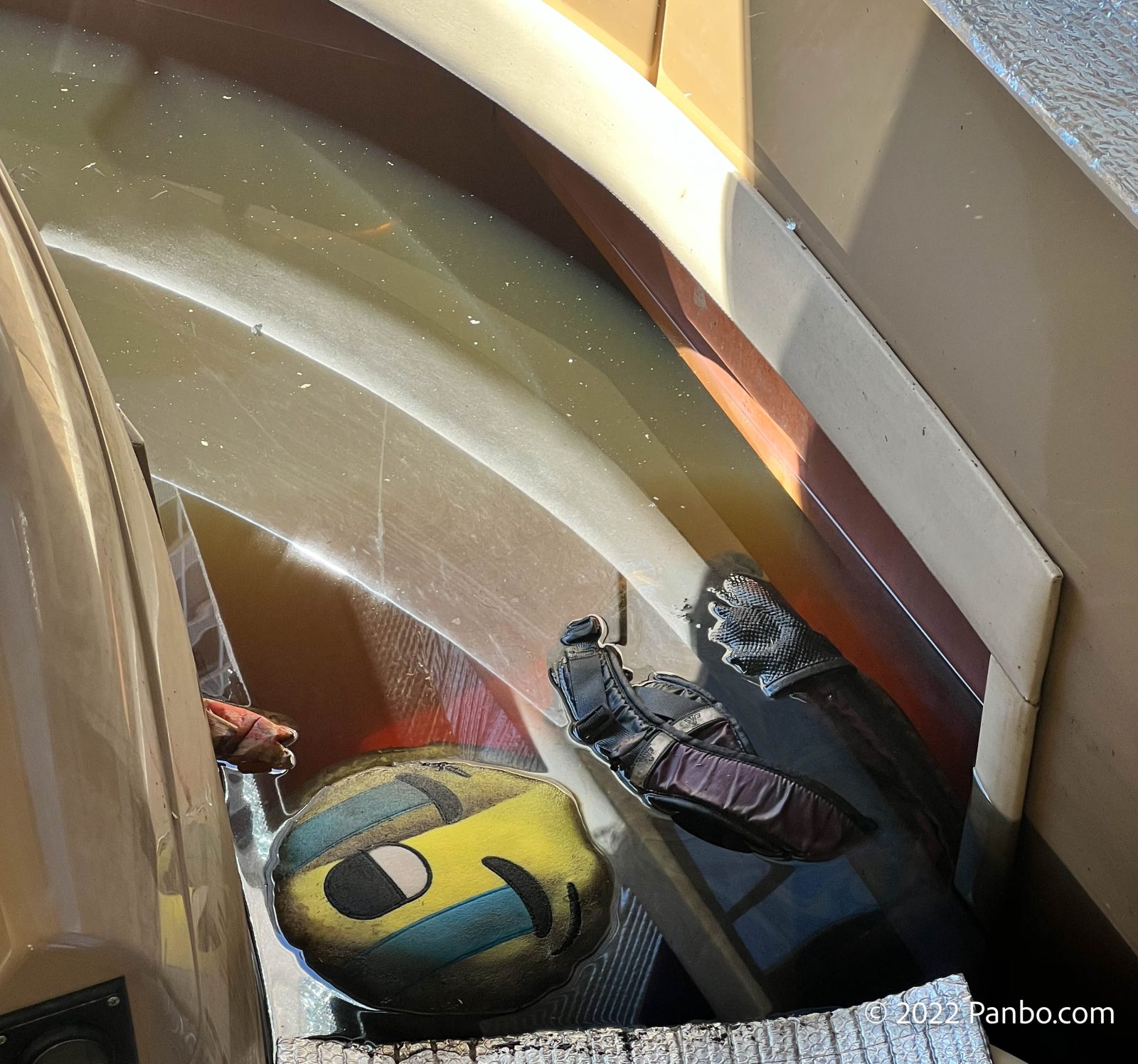 Since then, we've had waves of emotions. With the benefit of a few days of reflection, we've better realized what we've lost. We settled in Fort Myers primarily because of Legacy Harbour. We are very happy with Fort Myers, but we're here because of Legacy.
In our travels, we've visited hundreds of marinas. Legacy isn't the fanciest, the biggest, the cheapest, or the most expensive we've visited. But, it's the one that felt the most like home. There's a sign when you pull into the marina's entrance that says, "Welcome Home." It made me smile each time we passed it because it was true. Legacy felt like home.
My girls have grown up there. We've celebrated holidays on the boat, theorized about how Santa gets gifts onto the boat, trick-or-treated at Halloween, and enjoyed thanksgiving dinner on dear friends' and neighbors' boats. I've heard so many times from our community what a pleasure it was for them to watch our girls grow up. Our girls have learned to play mahjong, been taught calligraphy, pet-sat and so many other activities with their marina family.
Maddy has a dog walking business every winter. Last winter Molly started a baking business at the marina (Baking from Port to Starboard) with another girl her age from down the dock.
I often left the boat to head to work and in the 100-foot walk from the boat to my car I would be delayed for an hour or more talking to my neighbors. Sunday mornings I would brew a pot of coffee and take a walk to the marina office's front porch and catch up with friends and solve the world's problems.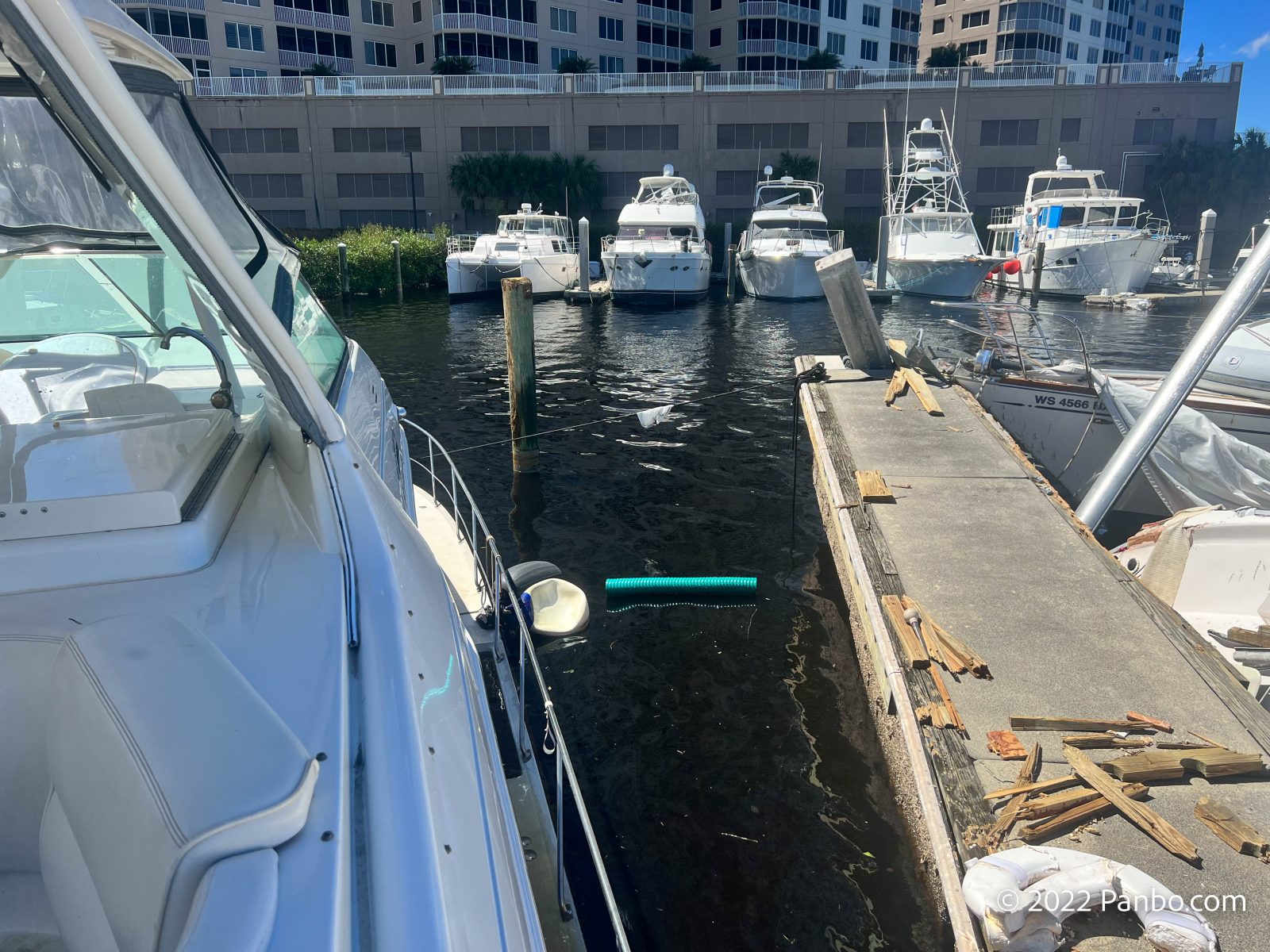 All of that is gone. The 131-slip marina is reduced to 10 surviving slips in the lee of the condo buildings next door. We've shed tears with the same neighbors we'd shared so many laughs. I've now spent countless hours there but still can't quite believe it's gone.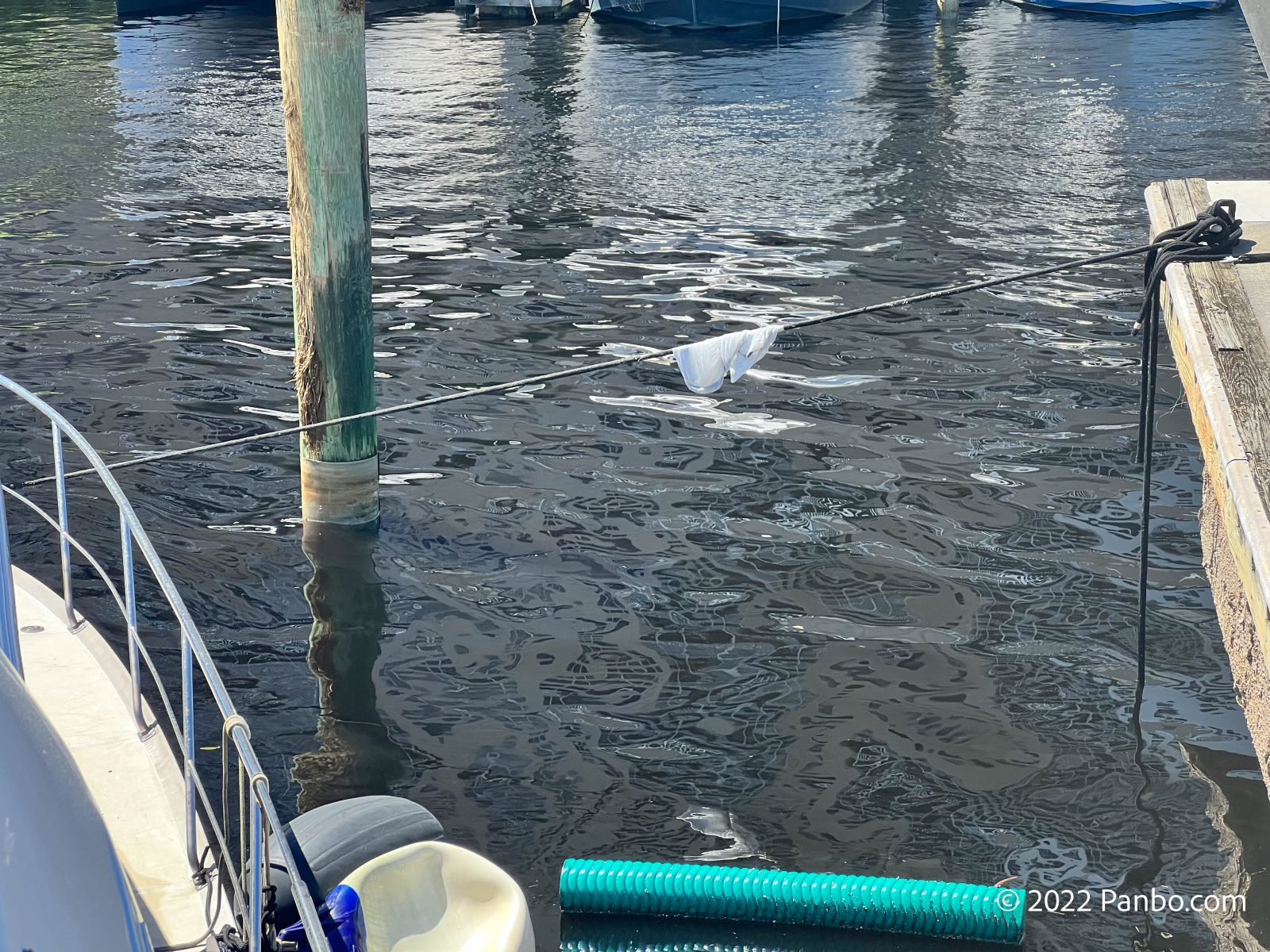 My first visit to Have Another Day was far easier than I expected. I was anticipating a time of of immense sadness. Instead, it was more a tactical trip to retrieve as many things as possible, though that wasn't much as saltwater had reached several feet into the flybridge level and was still about four feet deep in the salon.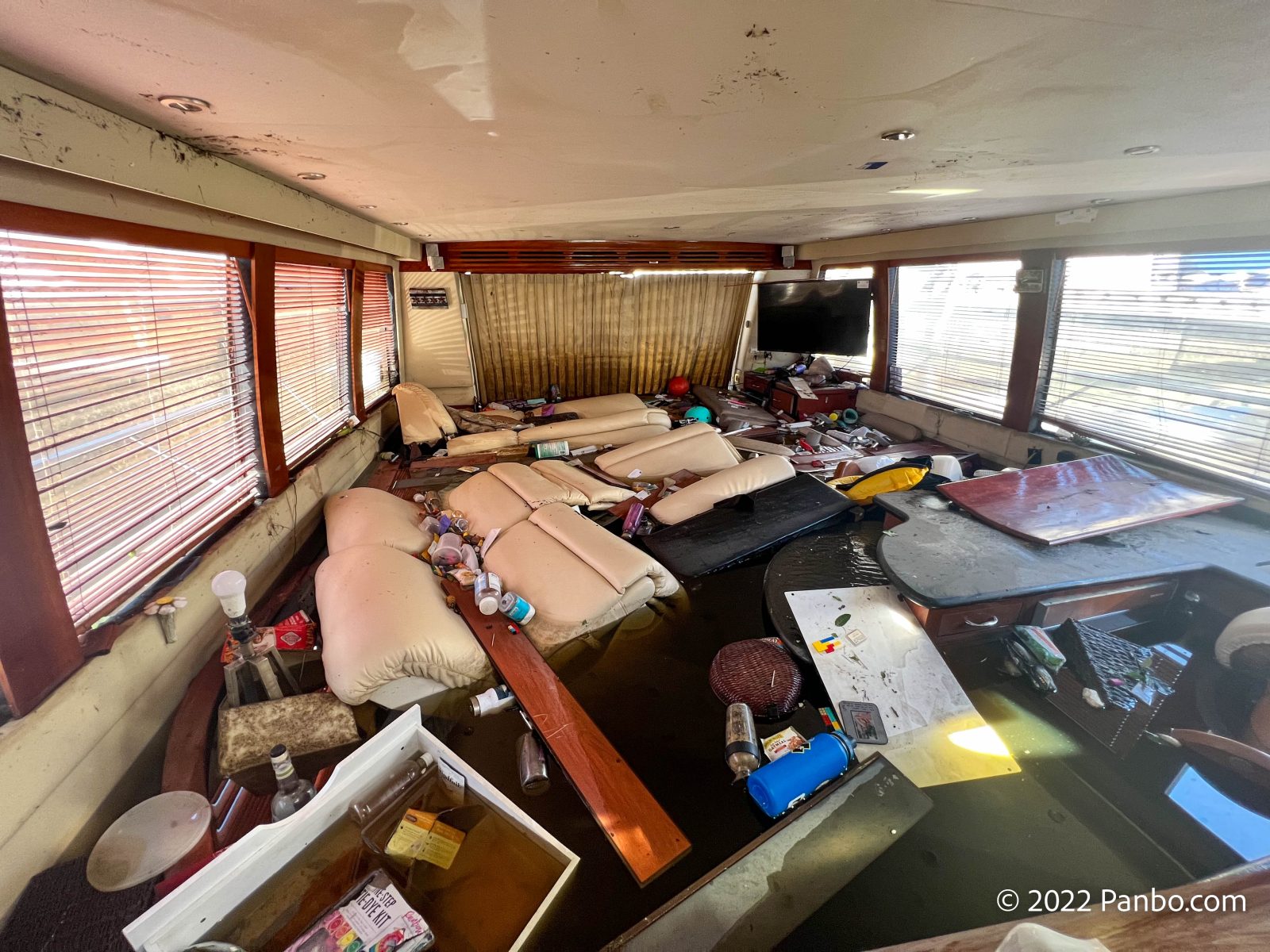 If you've never seen a sunken boat, it's shocking how quickly everything is reduced to chaos. We'd just had our salon couch recovered. We got it back five days before Ian hit. But the same couch is floating with all the rest of our possessions. The water smells of mud, diesel, fuel, and everything else that's spilled in the marina.
Individually, each member of my family has verbalized what we've always known. We don't want to live on land. We spend most of our time on the water because it's where we are happiest. My 15-year-old daughter, Molly, told my wife Laura and me that she never thought she'd live on land until she went to college.
It may seem the obvious next step is to buy another boat. But, as we all know, the boat market has been red hot for years now. Like many other boaters, I haven't increased the agreed value on my policy during that time. As a result, my boat is insured for less than it will cost to replace. Once we find a replacement boat, we don't have a place to put it and we don't know if we will be able to insure it.
We've reminded ourselves, and been reminded by others, that most importantly, the four of us are safe and healthy. The boat and its contents are possessions and can be replaced.
This is true, but, I'm also reminded of what Eric Ravenschlag, the harbourmaster of Legacy Harbour, once told me. He said that the last step in many of his clients' boat ownership is moving their boat from the marina to a slip behind their house. It seems like a great thing, but they often realize that with the boat and the house so close together, boat use declines until the boat is sold. No longer is the boat a destination with a community attached. Instead, it's just a smaller living room, a toilet that has to be pumped out, and an expense. As we look for a place to put a new boat, we don't just want a storage location, we want a community.
We don't mourn the loss of our boat as a piece of property. Rather, we mourn the loss of our boat as an enabler of a lifestyle. We know we can find a place to keep a boat, but will it be a community? Or will it just be a dock?
I will be back with more updates as we search for another home on the water and navigate the challenges ahead of us. In the meantime, I'm going to do everything I can to keep reviewing marine electronics. I'll also continue consulting and helping complete electronics and electrical refits, though I suspect I'll have to travel further to find boats and boaters tackling these projects.