Scanstrut Announces New Waterproof Wireless Phone Charging Mat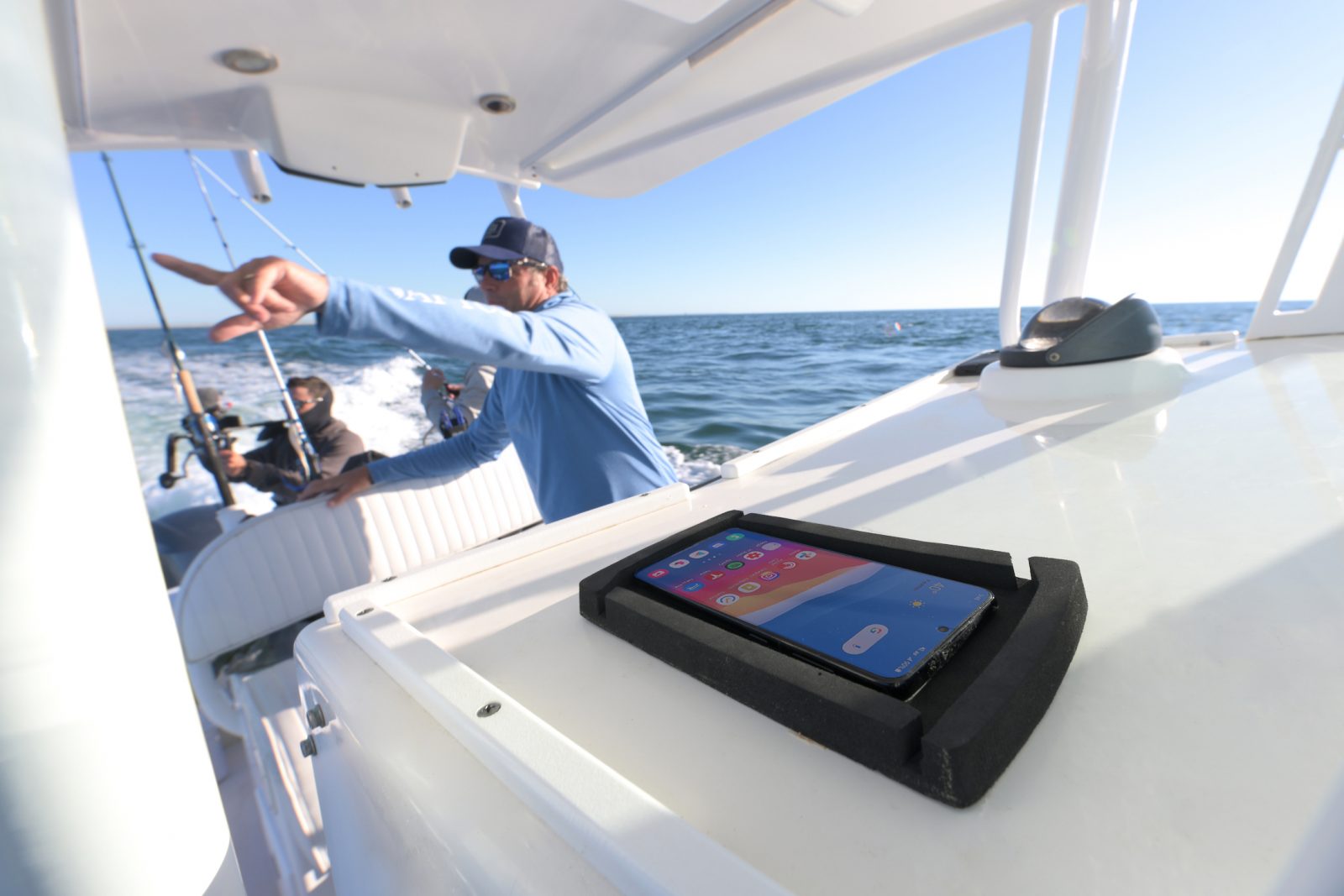 Exeter, UK (July 1st, 2021) – Outdoor technologies leader, Scanstrut announces a new addition to their groundbreaking waterproof ROKK wireless range, ROKK Wireless – Catch, the world's first 12/24V waterproof wireless charging phone mat.
ROKK Wireless – Catch is one of the most convenient ways to store and wirelessly charge your phone onboard indoors or out! Designed to install onto any flat surface, perfect for use on top of boat consoles
Simply place your phone onto the center of the charging mat and instantly start wirelessly charging. The cleverly designed edging bumpers stop your phone from sliding out, and lets the mat Catch your phone from any angle!
Featuring Qi-certified wireless charging technology, foreign object detection, and an intelligent thermal cut-off to guarantee safe, reliable charging in all environments.
Compatible with wireless charging enabled phones of all sizes from all major brands including Samsung, Apple, and many more. Charging is also possible through non-metallic, waterproof cases.
The innovative charging mat has been subjected to Scanstrut's harshest environmental, vibration, impact, and on-water testing programs. This is combined with their world-renowned expertise in waterproofing technologies, UV stabilization techniques, and premium grade materials to ensure Catch is arguably the most convenient way to wirelessly charging your phone onboard.
Commenting on the ROKK Wireless – Catch, Scanstrut Marketing Manager, Grant Fox said "This latest addition to our waterproof wireless charger range is a real game-changer, perfect for keeping your phone charged and safe on top of your console."
For full technical information please visit https://www.scanstrut.com/marine/power-boat/charge/qi-wireless/catch-sc-cw-08e