Simrad A150 Class B AIS, color yet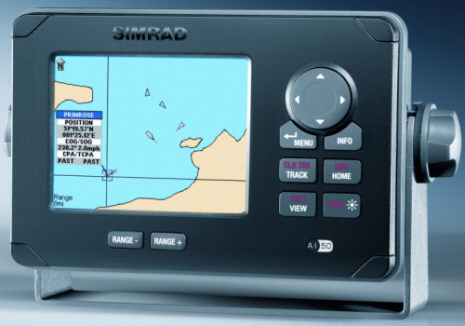 Simrad introduced a Class B AIS in Europe today, and it looks very cool indeed. Besides the obvious, if unique, color plotting screen, this unit has a "Buddy Tracking" feature whereby you put in a list of your friends' MMSI numbers and if they show up within AIS range, the A150 will highlight them. And if you have a "suitable SimNet equipped" DSC radio attached, you can cursor over an AIS target, select "DSC", and the radio will initiate a call. I don't know if the A150 outputs target data to other displays, via SimNet (aka NMEA 2000) or otherwise, and I also don't know its price, but I'm guessing that it will get some serious attention. Mind you, of course, that the A150 is not for sale in the U.S. (see FCC languarge below, and click here for more on that subject, here for more on Class B in general).
This device has not been authorized as required by the rules of the Federal Communications Commission. This device is not, and may not be, offered for sale or lease, or sold or leased, until authorization is obtained.