SPOT 2G, and 1G test unit report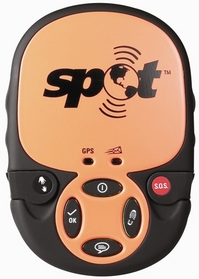 SPOT unveiled its second generation hardware a few weeks ago, and it looks good. It's smaller and lighter, GPS acquisition is purportedly much improved, and the user interface will be a whole lot easier to understand and remember. You'll find more information and analysis at Doug Ritter's Equipped.org blog and at Hardcore Outdoor.

Meanwhile both original SPOT messengers that I tried and then lent to voyagers for further testing are back in the lab. The one Russ Irwin took to the Caribbean (hey, New Morning is Cruising World's September cover boat) is a dite sticky with the duct tape he used to secure it in his cockpit, but it's still working fine. However, the one Tom Amory took to Europe didn't track him back across the pond. When turned on, the OK button starts flashing red, which generally indicates low batteries, except this one does it regardless of battery state. SPOT says it may have suffered water intrusion, perhaps because the battery cover wasn't screwed down tight. I dare say it did get wet crossing oceans on a J35, as did Tom and crew.
Overall, I'd say the original SPOT did well, given that it's an inexpensive gadget/service meant mainly for letting friends and family know where you are. SPOT 2G may not have the features some boaters wished for — an external antenna and a fixed mount — but the new neoprene case and arm band (seen at Equipped.org, like the size comparison photo below) may work better than duct tape. I look forward to testing the new SPOT, which should happen in a month or two.