TerreStar AT&T Genus, sorry sailors?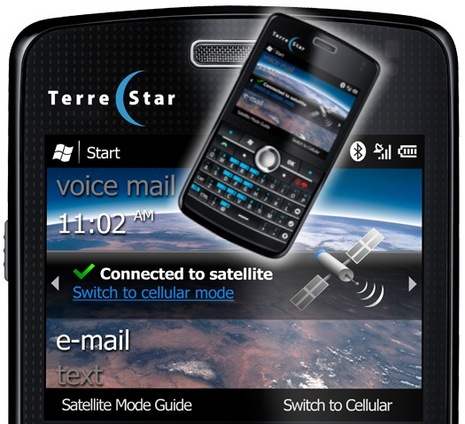 Damn! An AT&T 3G smart phone that can use the world's largest commercial satellite for voice and data if you roam beyond cell range, no oddball second phone number, no dorky antenna? The big bird is up, the Genus phone is at the FCC, and the whole deal seems on track to be real in early 2010. But will it be a big deal for boaters? That may depend on what system developer TerreStar means by "offshore coastal waters"…

For sure, TerreStar is starting as a one-satellite North-America-only-service (and I can't find any hints of expansion plans). But I'm confused about the North America coverage map shown below. I think it indicates that the Genus phone will work anywhere in the U.S. and Canada, Baffin Island included. Hawaii and Puerto Rico are also included, but not the Bahamas, Hispaniola, or Mexico. Now of course the latter omissions are probably about licensing regulations, not transmission technology, and the phone may actually work there even if TerreStar and AT&T don't want to talk about it (like the early days of XM and Sirius Satellite Weather).
But the question remaining is just how far out to sea will this potentially cool dual-mode phone work. Is Newport to Bermuda in "offshore coastal waters"? San Diego to Hawaii? Miami to Trinidad? I emailed TerreStar this morning, but may never get an answer as this company is in the fast lane right now. Pricing has not been formally announced but the consensus guesstimate has the phone at $800 to
$900, with a $25 monthly fee for satellite access, plus 65 cents per minute and $5 per megabyte (possibly at decent speed). Which may be a good deal relative to an Iridium 9555 (or the Inmarsat iSatphone that's finally supposed to go global in 2010). But a lot depends on TerreStar's real range relative to where you're boating.