Uniden ES VHF series, late but great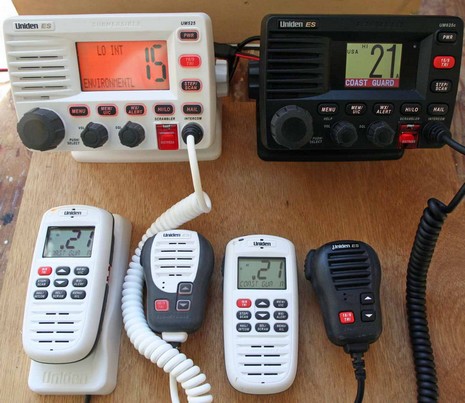 Uniden announced the ES VHF series over a year ago, but the UM525 and UM625c above (bigger here) didn't materialize until fairly recently, and the UM825 is still missing. It bothers me to have written about gear that wasn't really available, but, wow, it's hard not to like these radios. The color model is particularly noteworthy. Like the Navman/Northstar pilot, color seemed to really stimulate interface design creativity.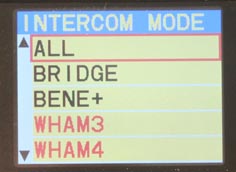 The 625c does all sorts of things you've never seen in a VHF, but yet is very easy to use. It also sounds good. So do the accessory WHAM 4X wireless mics, which so far have met my expectations. You can wander hundreds of yards from the base while still controlling it, (as long as there's not a serious 2.4 GHZ blocking wall in the way). You can also intercom to all or individual stations, as shown on the screen. I've got further plans for these and some other test radios—more DSC calling, GPS hook ups, setting up the two bases as a network, etc.—which I'll report eventually. In the meantime Chuck Husick has published his own findings on the 525 and Whams in Yachting, but note that he got confused about the mics (these radios can support 4 Wham4X mics, not 2).