Xantrex launches a new Bluetooth remote panel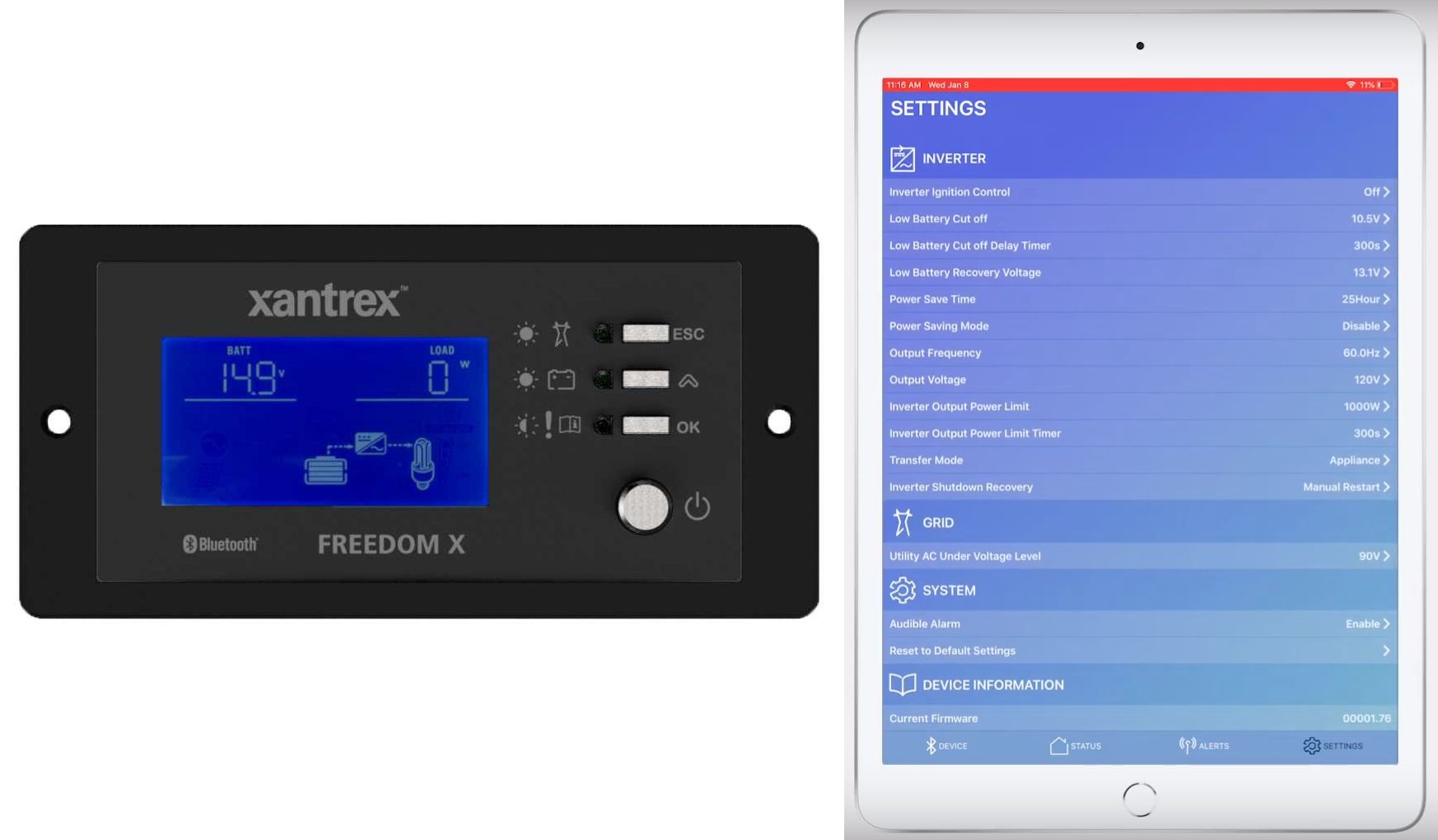 Burnaby, British Columbia, Canada – March 12, 2020 – (Marine NewsWire) Xantrex has just released a new Bluetooth remote panel for its popular FREEDOM X inverters and FREEDOM XC inverter/chargers. This new Bluetooth remote panel is compatible with FREEDOM X and XC products already installed on boats, trucks, RVs and other applications.
The new panel enables a user to monitor and configure a FREEDOM X inverter or FREEDOM XC inverter/charger via FXC Control app available on Google Play and Apple App Store. The easy-to-use app is great for users wanting to learn more about different configurations, parameters, and options, and overall system status available from these popular products. The app displays voltage, current and frequency from both input and output sources. The app shows fault and error codes when something is not right, for example an AC overload on the output side or a low battery voltage condition. The app also has the ability to send email feedback directly to Xantrex customer service.
"The best part is being able to view important system information on your phone or tablet, for example how many watts are being consumed or amps pushed into the battery. You can configure settings and change parameters from the comfort of your couch or bed or anywhere on a boat, RV or truck," added Rob Heckenast, program manager at Xantrex.
The model number is 808-0817-02 and the list price is US$ 90. This product is in stock and available for shipping. More information here.
About Xantrex
The Xantrex brand, is one of the most successful and popular brands of onboard AC power technology. Xantrex products are used in a variety of applications in the RV, marine, military, construction, EMS, bus, work service vehicle and commercial truck markets. Xantrex ensures its products are put through extensive reliability testing and certifies its products to comply with various regulatory standards to meet or exceed the applicable requirements for safety, quality, efficiency and environment. With more than three decades of design, engineering and manufacturing experience, Xantrex power solutions offer an enviable mix of advanced technology and unmatched bankability.
About Mission Critical Electronics
Headquartered in Huntington Beach, Calif., MCE provides specialized products for critical systems in a wide variety of applications operating under the leading brands Kussmaul Electronics, Newmar Power, ASEA Power Systems, Power Products and American Battery Charging. These brands have been built on the strength of their team and their ability to connect with customers. MCE takes great pride in translating their customers' needs into the highest quality products and solutions available in the markets it serves. MCE delivers those products and solutions with unmatched level of responsiveness.
www.mission-critical-electronics.com