B&G Launches New Nemesis Sailing Display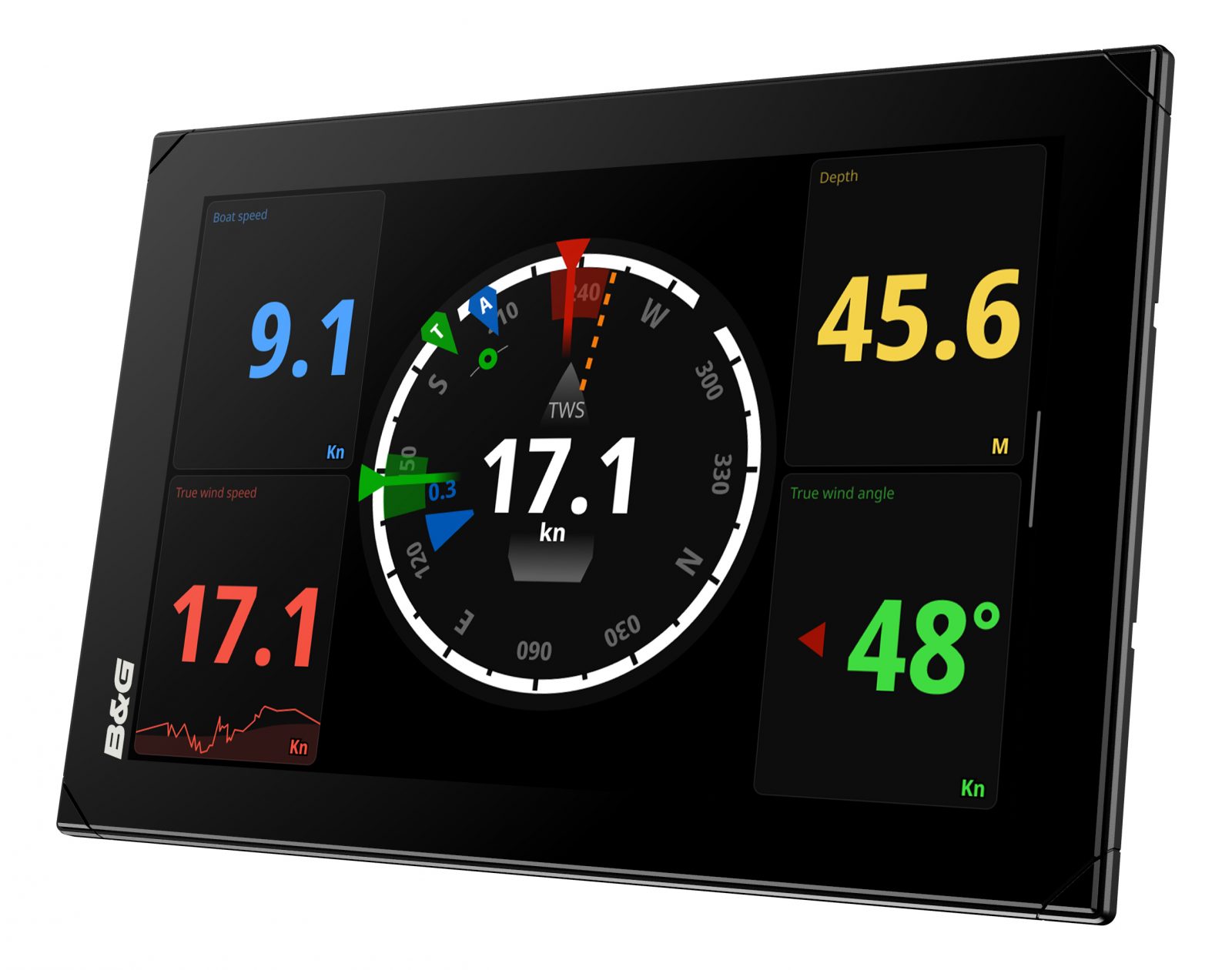 The Power to See, The Sailing Data You Trust, The Way You Want to See It
Southampton, UK – B&G, the world's leading sailing navigation and instrument specialist, is excited to announce the launch of Nemesis, a new generation of intelligent sailing data display offering unparalleled visibility, with complete customization or easy-to-use pre-set multi-function templates and automatic dashboards based on the point of sail. 
Whether racing or cruising, Nemesis offers sailors the power to see the sailing data they trust when and how they want to see it, no matter what the conditions, providing an intuitive link between their instrument network and the real world.
Ultimate Visibility and Versatility 
A bright IPS SolarMax HD touch screen, with super-wide viewing angles provides the ability to view with polarized sunglasses from anywhere on-board. With adjustable data sizes, palettes and backlighting, Nemesis offers optimal viewing in all conditions, whether on the mast or in the cockpit.
Complete Customization
The all-in-one customizable display can be mounted in either portrait or landscape orientation and the easy-to-use drag and drop editor provides a wide choice of graphical gauges, SailSteer™, tank levels, digital data, IP camera views, histograms and images.
This gives sailors the freedom to select the data, palettes, set size and position that they want, or they can simply choose from a choice of pre-selected built-in B&G dashboards and templates. Additional automatic context modes allow users to choose the sailing data they want to display based on point of sail or sailing mode: Upwind, Reaching, Downwind or Pre-start.
Unrivaled Integration and Control 
The use of commercial-grade components and the hours of testing and development by sailors in all conditions, combined with the most accurate sailing data available from the B&G network and instruments, will ensure users have complete trust in Nemesis. The reliability and accuracy of both the data and the display provide the confidence needed to make the right decisions. In addition, the Nemesis display can be controlled via the touch screen or from an Apple Watch. 
Nemesis is B&G's premium sailing data display solution and is available in 9- and 12-inch screen sizes. 
Key Highlights
Pre-set dashboards or easy-to-use drag and drop editor for full customization
Wide choice of digital data displays including graphical gauges, SailSteer, tank levels, IP camera views, histograms and images
Automatic Context modes: Upwind, Reaching, Downwind, Pre-start 
Bright, crisp IPS SolarMax HD touch screen, with super-wide viewing angles
Portrait or landscape mountable
Ethernet and/or NMEA 2000 connectivity
Nemesis will be available in December 2020, starting at $3,490 for a 9-inch display and $5,350 for a 12-inch display. The Nemesis Hub is sold separately and priced at $439. For more information on Nemesis, visit www.bandg.com.