Digital Radar #1, Northstar HD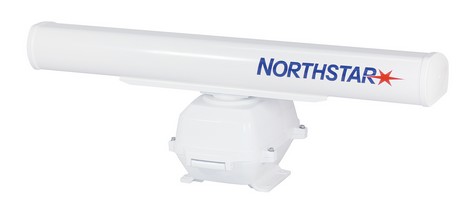 It's digital radar Friday. It must mean something when two new scanner series are made official on the same day…a trend perhaps? Northstar's, hinted at last winter, is called High Definition (HD) Digital Radar. and it comes in 2kW/18-inch and 4kW/24-inch radomes, as well as 6kW/48-inch, 10kW/72-inch and 25kW/84 inch open arrays. They will work with the 8000i series, mentioned yesterday, and the new 6100i update to the 6000i series (and come October, the Navman 8120 will become compatible with the smaller scanners). The press release, not online yet, boasts of "enhanced Digital Signal Processing (DSP) techniques, combined with 10-bit target discrimination, provide unparalleled radar images." I've seen quite a few of those images, and they are impressive. Notice how in the one below, bigger here
, the radar is discriminating amongst all those boats moored behind a breakwater in Hobson Bay, New Zealand. Nice!