EPIRB & USCG, a winning combination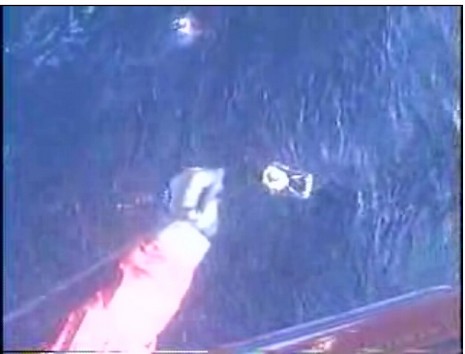 I may be annoyed at the FCC, but the U.S. Coast Guard never ceases to impress me. In this CG video, also viewable below, a chopper team—rescue swimmer included—is picking up a sailor some 80 miles off the northern coast of California in late October. The wind is reportedly 50 – 60 MPH, and you can hear the pilot calling some swells at 30'. I think the most compelling thing about the video is the tight team work you can hear amongst the crew. Two guys were rescued off the vessel, which was unfortunately named Passing Wind II, and may have been a Nauticat 35. According to the ACR press release, the boat got rolled onto its cabin top, dismasted, and 2/3rds filled. "The life raft and dinghy on back were sheared off. We had no radio, the Satellite phone was drenched and dead, and all electrical pumps were useless." But their GlobalFix EPIRB worked fine, the CG knew where they were within 30 minutes, and were there in 3 hours. Close call!

One thing I'm going to be researching next week is how well a SPOT might have done in this same situation. For sure SPOT is not the same level of hardware or communications reliability as a PLB, let alone an EPIRB, but because it's cheaper and has added features, it is surely going to get involved in scenes like this. What I'm particularly curious about is GEOS Alliance, which is the private call center that SPOT's 911 button connects to. By contrast, EPIRB and PLB distress calls to directly to COSPAS-SARSAT. Can GEOS notify the right people just as quickly? Has anyone had GEOS experience?
PS Coincidentally, NavaGear just put up an entry about yet another dramatic CG helicopter rescue, possibly the same helicopter!