EPIRB failures II, the flame war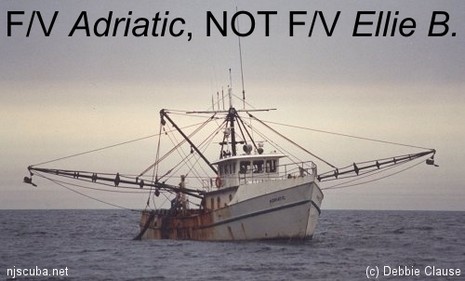 Well, if I'm going to post on Memorial Day, I guess a war sub-text is appropriate. You see, Rob Stormer got very upset about what I thought was a polite, if argumentative, commentary on his EPIRB failure "investigation". His displeasure is pretty vivid in the rebuttal he posted today, but you should have heard him yell at me over the phone on Friday! Now normally I avoid such combat, but I can dish it out, and it seems worthwhile in this case because illuminating Stormer's ongoing errors does shed some light on this important safety subject. Two glaring examples from his rebuttal:
First, regarding his F/V Illusion failure reference, Stormer now claims that an "EPIRB once launched should transmit a signal within a quarter of a second and then transmit every 50 seconds and…The USCG should not have had to do further investigation to find out that the Illusion was fishing in Makushin Bay, because the initial signal should have enabled the calculation for the general geographical location, enough to at least launch the Alert C-130 or alert aircraft to obtain a fix. In the case of a GPIRB the extra positioning data accelerates the localization…."
Sorry, but that betrays a fairly profound misunderstanding of EPIRB technology. Of course the unit can transmit its programmed ID the second it's turned on, but its location is determined by fast, low-flying satellites that measure its changing signal strength as they pass. It takes at least two birds to get a rough fix, and that takes some time. And even if the Illusion's EPIRB had had the GPS option, that takes time too, as the receiver must find the GPS satellites from a cold start and probably in difficult conditions (not just rough water, but from inside a device that's also transmitting 5 watts of 406 MHz signal). Stormer was already confused about EPIRB details, managing in a "WebExclusive" to suggest that all "modern" ones include GPS, even though most of the entry is copied from the USCG's NavCen, which of course makes no such claim. Finally, it took two minutes of searching on "F/V Illusion" to learn that soon after the CG cleverly used the boat's contact info to find its location, "a second satellite pass confirmed" it. In short, Illusion's EPIRB seems to have worked as expected—by most everyone but Stormer.
Then there's the F/V Ellie B. Today Stormer gives us a link that actually mentions the vessel and then he goes on to rant about how its "EPIRB is reported not to have launched because of a faulty trigger mechanism" and how worthy that is of investigation…blah, blah, blah. The giant embarassment is that he misread his own reference. The Ellie B. sank on a breakwater, no EPIRB involved; the actual F/V with the possible faulty EPIRB "trigger" was the Adriatic, and its sinking was thoroughly investigated. The USCG even sent divers down, and the casualty report reads thus:
The EPIRB transmitted a signal, but did not deploy and float to the surface. A pin in the hydro release had not been replaced in accordance with the manufacturer's recommendation.
In fact, that investigation and several others were all rolled into an impressive, and hopefully persuasive, USCG publication called "Living to fish, Dying to fish", available in PDF or .DOC formats here. And some of its key recommendations—like taking good care of your EPIRB—are repeated in this annual Maritime Casualty report (PDF). What's more, a simple search for either fishing vessel yields all sorts of info on these accidents which Stormer apparently missed—like this scuba site where I found the picture above—and which, incidentally, all happened almost 10 years ago!
Conclusion? Stormer's sloppy Ellie B./Adriatic example does not illustrate why Congress should push the Coast Guard to better investigate EPIRBs problems, as he claims, but instead how the USCG already does such investigations when appropriate. It also suggests how deeply shoddy and biased his investigative reporting really is. A motivated high school student could do better, and more balanced, Web research in a day than he's managed in a year. Stormer's "investigation" sure looks like a self-aggrandizing vendetta—facts and critics be damned—and nothing but a disservice to mariners, equipment manufacturers, the USCG, and the whole SARSAT community.