Fusion rocks the docks, and the boat?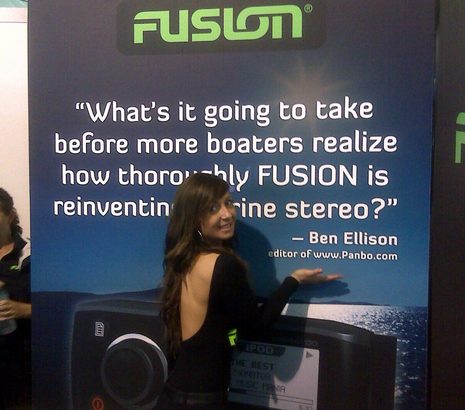 Synchronicity! No matter what I'd get a big kick out of this photo taken yesterday at the Sanctuary Cove Boat Show in Australia. But in fact I spent part of the day installing a Fusion stereo on Gizmo and I'd meant to write soon about the company's just released iPod/iPhone docks. Plus there was a major marine entertainment product launch at the show which Fusion may have something to do with…

I got pretty excited about the new Fusion docks when I heard about them in Miami, along with the MS-RA200, which is the only Fusion head unit with the USB interface to support them…so far. While the $100 MS-DKIP seems to function pretty much like Fusion's earlier dock, which is not a bad thing, the $150 MS-DKIPUSB adds an internal USB port for flash drives and — the real kicker — playback control of iPod/iPhone videos streaming from a composite video port on the back ( where there's another USB port for a hard drive or other audio source). A rocking dock, for sure, but what is this Rock Your Boat thing?…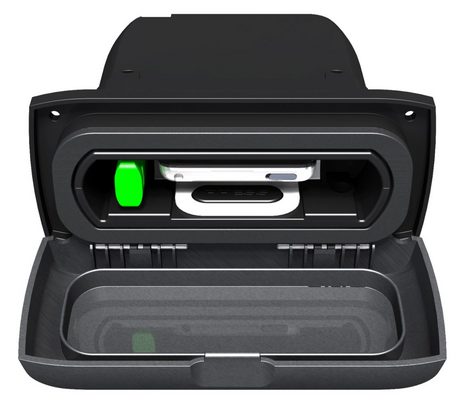 Well, apparently Navico just announced SonicHub — a black box stereo that will interface with current Lowrance and Simrad MFDs via NMEA 2000 — and it looks to me like Fusion partnered in the project to some degree. While I'm hoping to publish more details next week, here's a taste from down under below, and from Lowrance here.