Garmin 2016: Quickdraw sonar charting, smaller Panoptix, Striker, and lots of CHIRP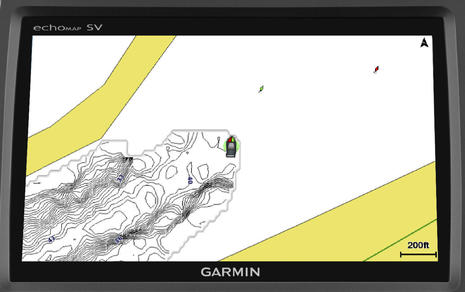 Garmin put up a Marine 2016 site this morning and one thing many current Garmin owners will be excited about is the Quickdraw Contours sonar charting that will come to many current Garmin displays in January. Yup, you're going to be able to easily collect soundings as you cruise, sail or fish and, if you want, you can watch the resulting high def sonar chart materialize in your wake, as suggested above. Quickdraw is no surprise given the tussle over Navionics SonarCharts for Garmin, but naturally Garmin added some special sauce…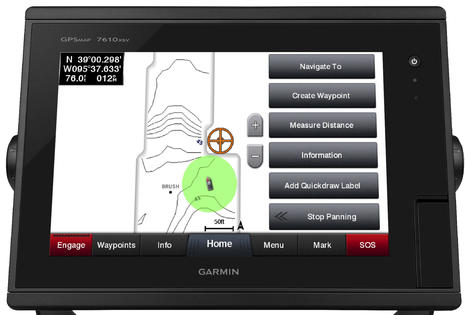 With Navionics SonarCharts for any marine display or Navico's Insight Genesis, you have to submit your collected soundings and later download the processed results before you can see them on your MFD. Quickdraw is instantaneous, like Live SonarCharts on the Navionics app (or Humminbird's Autochart Live). You can also add point of interest information to your Quickdraw chart, set depth range colors and other custom niceties (as illustrated by the screenshots I wish Garmin would make larger).
What's not clear yet is how Quickdraw users will be able to share their charting with other users or with Garmin, but I know they're working on it and trust that the process will be easy when offered.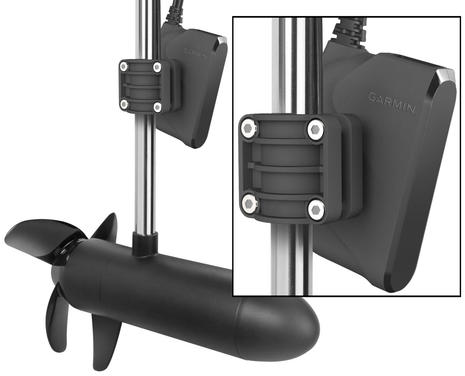 And yes, Panoptix users will be able to collect Quickdraw data almost as if they had a real cartographer's multibeam sonar, and, what's more, Garmin will soon offer a new smaller and less expensive PS21 trolling motor transducer. It will only do the LiveVu, not the 3D mode (that needs a big screen anyway), but marine product manager David Dunn — who showed off the original Panoptix, SideVu, and the VirbXE integration at NMEA — told me that PS21 testing is looking very good.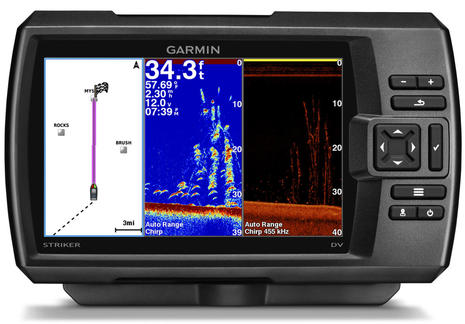 Dunn is also excited about the "full CHIRP" that Garmin is putting in the new value oriented Striker fishfinder series, which also include GPS for waypoint tracking (not charting). "Everyone has their own definition of CHIRP when it comes to this level of fishfinding," he tried to say diplomatically, but Garmin's is "more like Airmar's" with transmissions that cover full ranges like 90-120 kHz.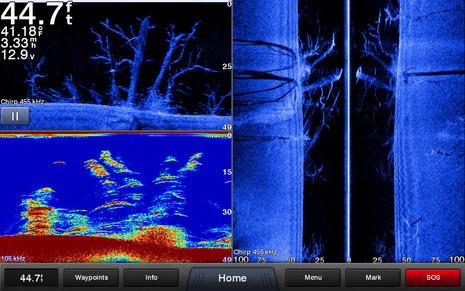 Garmin is also introducing a slew of its own transducers, including the GT52HW-TM seen above showing what it can do with "high-band 150-240kHz CHIRP traditional, 455/800 kHz CHIRP DownVü and CHIRP SideVü." And they've added full CHIRP to the echoMap line, which will also be able to do Quickdraw charting and/or work with Panoptix. I would have listed some of the prices, which seem good, and other features, but I'm headed out the door to Raymarine and Navico demos, including StructureScan 3D. The sonar wars rage on!