Garmin 376C, a lot in a little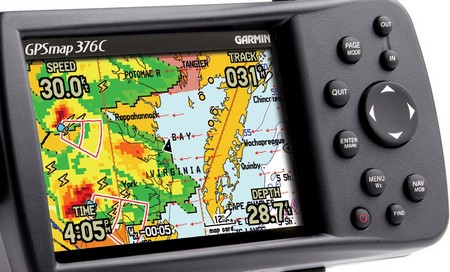 I tested a Garmin 276C last year, and it's an excellent little chart plotter, and also quite adept at street navigation (screen selection, distance and speed units, and routing style all switch over with a single button push). The screen is very bright and very fast. In fact, it was one of my five "editor's picks" for 2004 in Sail magazine. Now the 376C adds XM weather and audio, making this unit far and away the most unique portable on the market.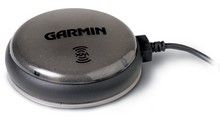 You can even plug in a blackbox fishfinder. I also tried an early version of Garmin's Network system, which included XM weather and radio. The interface to all this info was a little clunky, but I understand that it's been vastly improved. Which I imagine we'll see in the 376C. And the network's fairly large receiver and separate antenna have been reduced to the petite GXM 30 smart antenna shown above. The 376C retails for a grand, but you really could carry it, along with your subscriptions to XM weather and radio, from boat to car to home. Neato! (But do note that it does not include all U.S. charts, like the new 192C). Here's a higher res version of the image at top, showing some of XM weather's rich data. Note the storm cell predictions and lightning tracking (which is 5 minutes fresh and extends 300 miles off the U.S. coast). And here's a column I wrote about the Garmin phenomenon last year.