HotMaps Explorer, 10,000 lakes for $20!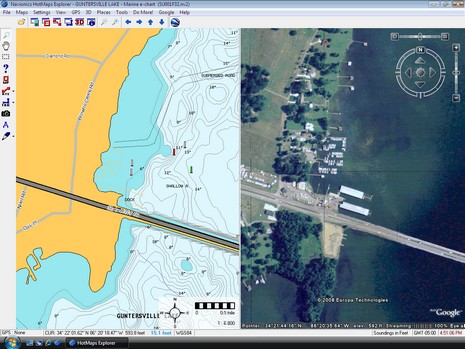 Well, hot damn! How about a full featured PC planning product that includes maps for 10,000 U.S. lakes, all on a $20 DVD? I just heard about it this morning, but my first impression of Navionics HotMaps Explorer is "who wouldn't?" Well, I suppose if you never, ever go out on lakes, but I do and was pleased to see that the coverage list includes a lot of Maine lakes. Now my favorite, Lake Megunticook, is not covered by any digital map maker, I don't think, though I keep hoping that Navionics will do one of its high definition surveys there and let me see at least some of their techniques. By the way, the download of one HD lake map is included in HotMaps Explorer.

Obviously what's going on here is that Fugawi and Navionics have teamed up to show us their stuff, with the hope that having really experienced it, you'll buy one of Fugawi's full-on nav programs and/or a Navionics HotMaps card that will work on the water. Note, though, that they didn't seem to cripple any features on the Explorer planning product. For instance, it will purportedly transfer routes to cards for use in Raymarine C– and E-Series, Northstar 6000i/6100i, and Humminbird 700 and 900 series. Nice! HotMaps Explorer supposedly becomes available on April 1 from Fugawi and Navionics retailers, and I'm hoping to try it soon.
PS Remember the new Maptech foreign chart bundles, another recent good deal? Steve and Linda Dashew were a dite skeptical, but are pleased with the UK set. Oh, and Navionics says they'll survey Megunticook in June. Panbo rules!