HYMAR, can Nigel find the electric drive grail?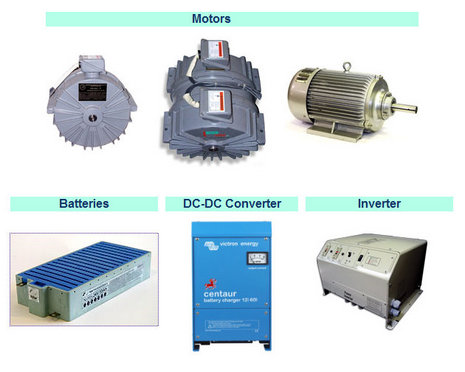 I remember getting excited about Solomon Systems' regenerating electric sail boat motors at the 2004 Annapolis show, but I never hear about the technology today. Then in late 2006 I got stoked about the Ossa Powerlite diesel electric system, and even dreamed of having one in a Maine Cat P45 (which went on to become the great P47). But Maine Cat dropped the idea after testing it on the prototype, and the Ossa web site today shows about the same few customers it showed back then. Designing a truly practical electric drive system for cruising-size boats, great as it sounds, is clearly not easy. However, Nigel Calder did his homework on these systems all along — and often was properly skeptical when others, like me, were infatuated — and now he's put together an A list of companies and earned a $3,000,000 EU grant to develop hybrid marine propulsion. How cool is that?

The project is called HYMAR, and it's not very well documented online yet. The best overall description I've found is at E motion Hybrids, the firm that integrates the components seen in the top photo. Nigel is also blogging occasionally about the testing he's doing in Sweden on his new Malo 46 Nada IV, and he did this recent Q&A in the Pacific Northwest. And he'll be delivering two seminars at IBEX in Miami next month. The guy is putting in a lot of miles, and hence is really hard to catch back here in Maine, where he lives now, sort of. Though he didn't quite make it aboard Gizmo last June, I was happy to learn to that HYMAR is hopeful, if not insistent, that NMEA 2000 will be the bus that integrates all the parts in the ultimate hybrid system. I'm really looking forward to what HYMAR comes up with, and in the meantime was pleased to find Nigel's latest thoughts on solar panels (which Gizmo needs badly).