Iris Innovations announce their new CMAC on-board camera and alarm management systems with Iris Control HTML5 App for Garmin OneHelm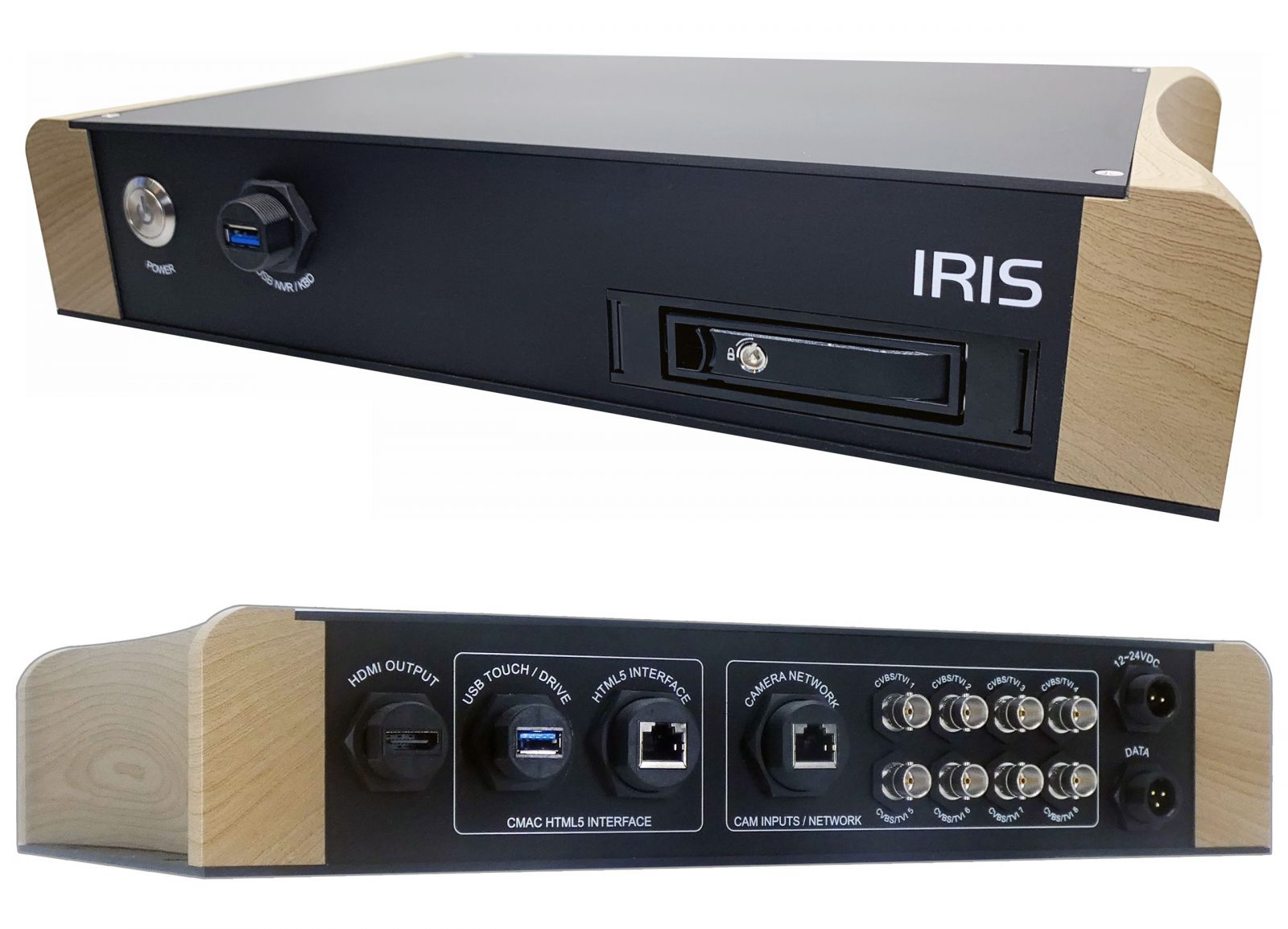 Gosport, Hampshire UK (November 9, 2020) – UK based marine camera leader Iris Innovations have been developing affordable on-board camera security and situational awareness systems since 2005. Their range of tough but affordable Night Vision cameras revolutionised the industry back in 2013 and now they have announced the launch of the industry's first ever, fully integrated command and control system for boat cameras and alarms, accompanied by IrisControl, an amazing new HTML5 application to run on OneHelm, a third-party app platform by Garmin.
CMAC is compatible with Analogue, IP and Analogue HD cameras and combines all the main elements of a fully featured security and control system into a very stylish enclosure, complete with high end waterproof connectors and wood effect end cheeks. The system features digital video recording, alarm management, network and serial data-management and a removable, shock-proof hard drive caddy as well as hosting the IrisControl App.

IrisControl has been specially designed for Garmin's OneHelm third-party application platform which brings together all the operations and capabilities of marine industry associates into a simple, convenient control interface hosted on Garmin's award-winning range of MFDs.

The App allows users to upload their own deck plans and photo's and then configure them with icons to represent the position of cameras, alarms and preset 'hotspots' which, when selected, send cameras automatically to favourite pre-configured positions at the touch of a button. Controlling pan tilt and zoom cameras is achieved primarily via the supersensitive virtual joystick and Iris has also built in a USB touch interface so users can drive their cameras from the full screen video window if preferred.
As well as switching video inputs and controlling your cameras, IrisControl has a dedicated control panel to manage the recorder aspect of CMAC. From here users can control and review recordings from their cameras.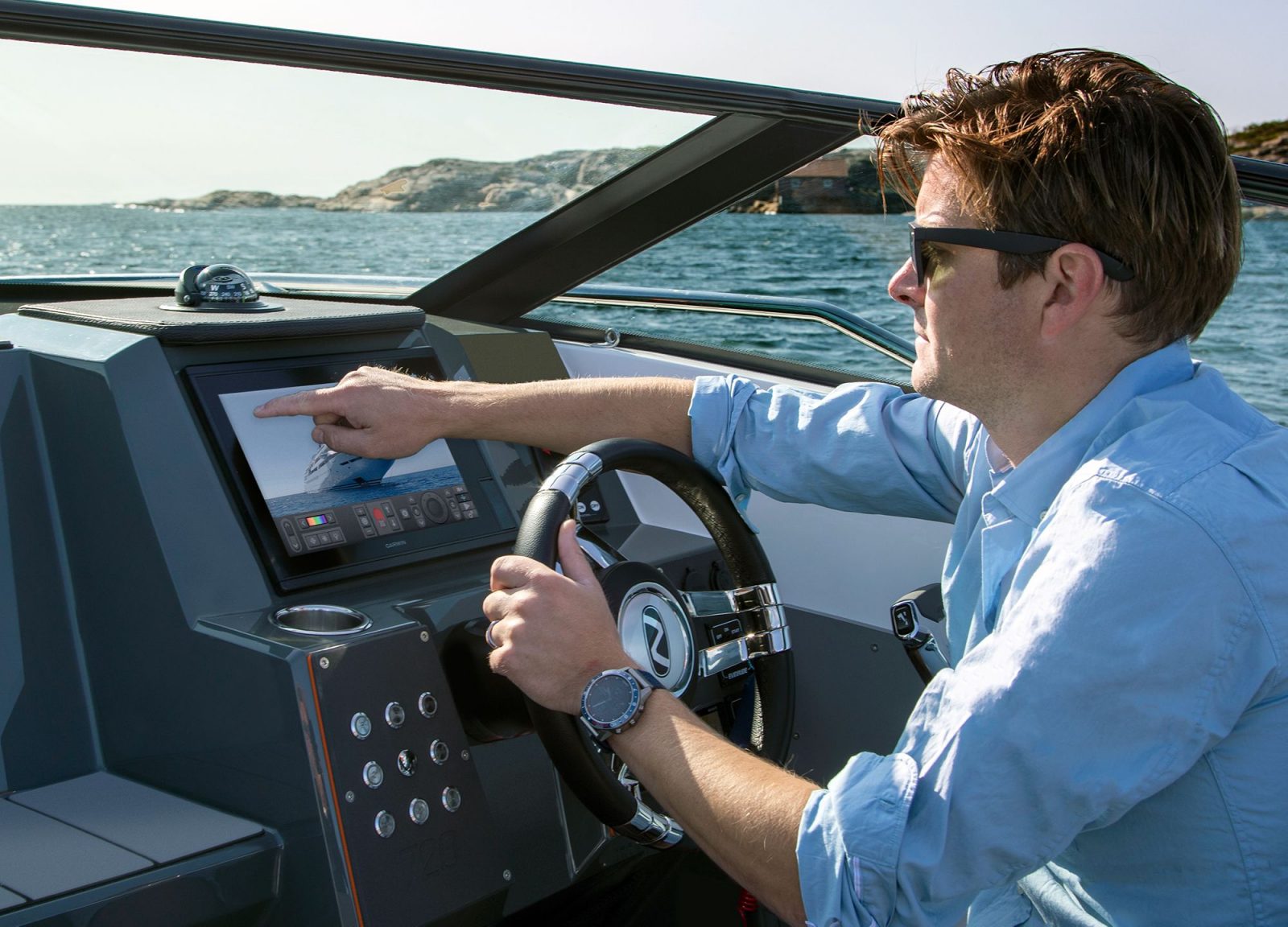 Carl Hitchcock, MD of Iris Innovations said, "When Garmin had the foresight to migrate their network architecture to ethernet and subsequently launch the OneHelm program to enable third party developers such as Iris to take advantage of their MFD's capabilities, we knew instantly that we had the opportunity to provide a win win situation for both customers and installers – which ultimately saves money all round. With IrisControl, we have provided a slick, feature intensive user experience which would not have been possible if we had to supply a hardware control solution, and as we add more features in the future, users simply have to update their software to take advantage and stay up to date. Our CMAC system is the first fully integrated device of its type in the market, it's extremely powerful so it was essential that the user interface was special. OneHelm has allowed us to do this and we are extremely proud of our IrisControl application".
Aside from the obvious time and cost savings in having everything in one box, working with Garmin to participate in the OneHelm program, Iris have eradicated the need and expense of additional helm mounted control hardware, freeing up space as well as saving on installation time. As IrisControl runs on Garmin's network it can be operated on multiple MFD's without additional cabling.
Iris have designed IrisControl to be upgradable so that new features can be added as and when released. Iris are already working on extended alarm integration, drone integration and AIS tracking features.
To learn more about Iris's new CMAC camera and alarm management systems and their IrisControl App for Garmin's OneHelm platform contact the company's UK headquarters at +44(0)2392 556509 or email [email protected] Information is also available online at www.boat-cameras.com