My Island WiFi offers U.S. service – $110 / month for unlimited internet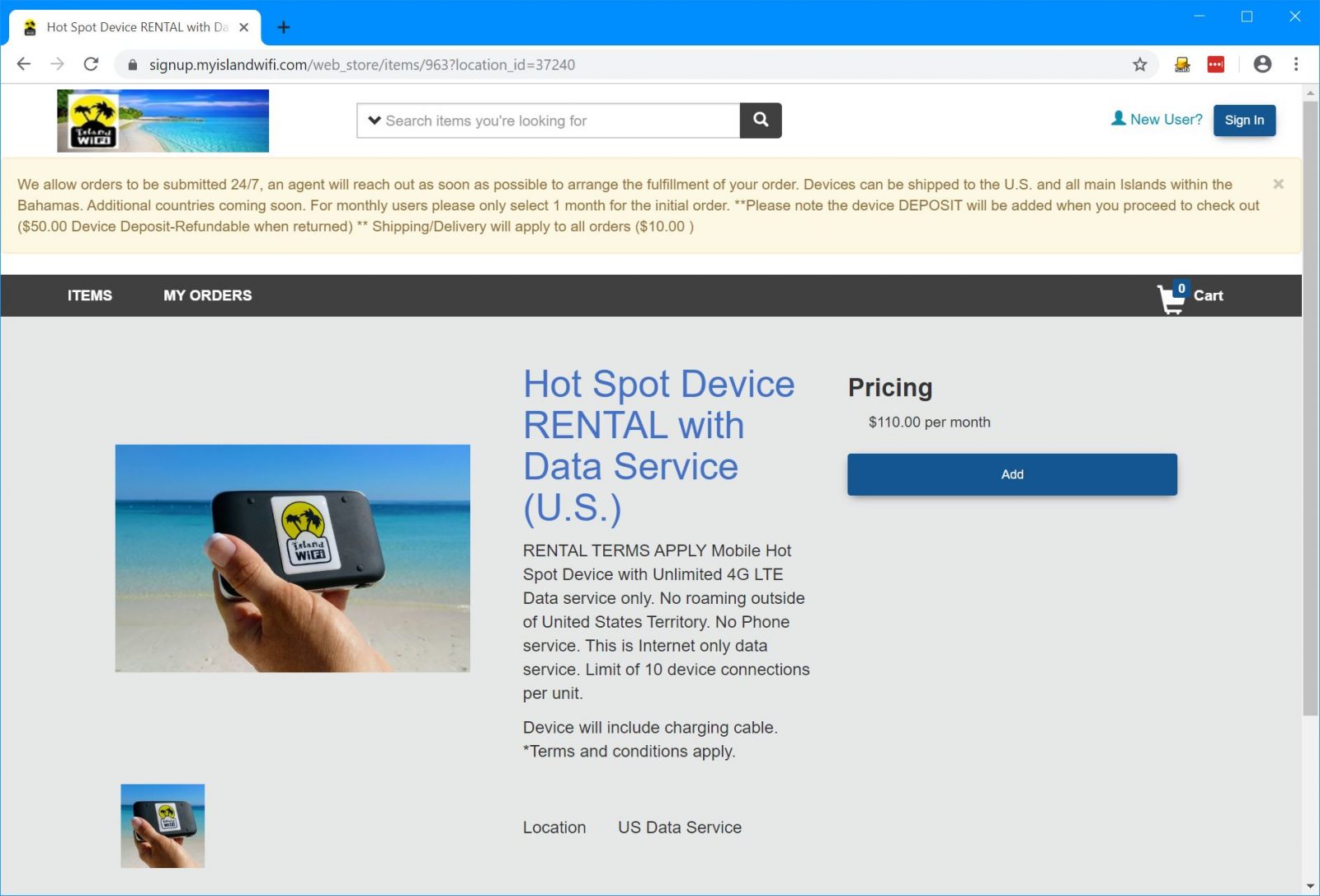 When Have Another Day visited the Bahamas in 2017 internet connectivity was complex and pricey. In 2018 My Island WiFi began renting mobile hotspots with unlimited data and the raves about simplicity and cost-effectiveness could be heard all the way back in the states. Many commented that the Bahamas service was so much better than what they could get from U.S. providers that they wished they could use My Island WiFi's service in the U.S. Well, now they can; My Island WiFi has started offering service in the U.S.
My Island WiFi is now offering a $110 per month plan that offers fully unlimited service on AT&T's mobile network. Leo Tripp from My Island WiFi says the service is fully unlimited and that the first threshold for carrier network management will be at 1.5 TERABYTES (that's 1,500 gigabytes of data compared to the 22 gigabytes most plans start slowing you down) of data transferred in a month. I've abused many mobile connections in my testing, regularly running test loops of data through them continuously for days, and I've never gotten to half that much data in a month.
During our cruising I've found that cellular internet connectivity is the most reliable way to maintain a good connection. This plan makes that a little bit easier and provides a lot of bandwidth at a reasonable price for what you're getting.
There can be a lot of fine print and subtleties about how a cellular plan works with terms like throttling, network management, prioritization and others being thrown about. Mr. Tripp had answers to all of these concerns and they are good. The My Island WiFi lines are categorized as enterprise plans on AT&T's network and hence will be treated as high priority lines on the network, not taking a back seat to prepaid or postpaid cellular devices. Unlike most other plans there's no 22 GB threshold at which point service will be slowed. Tripp says your service will remain full speed right up to that 1.5 TB threshold at which point it will experience a small slowdown.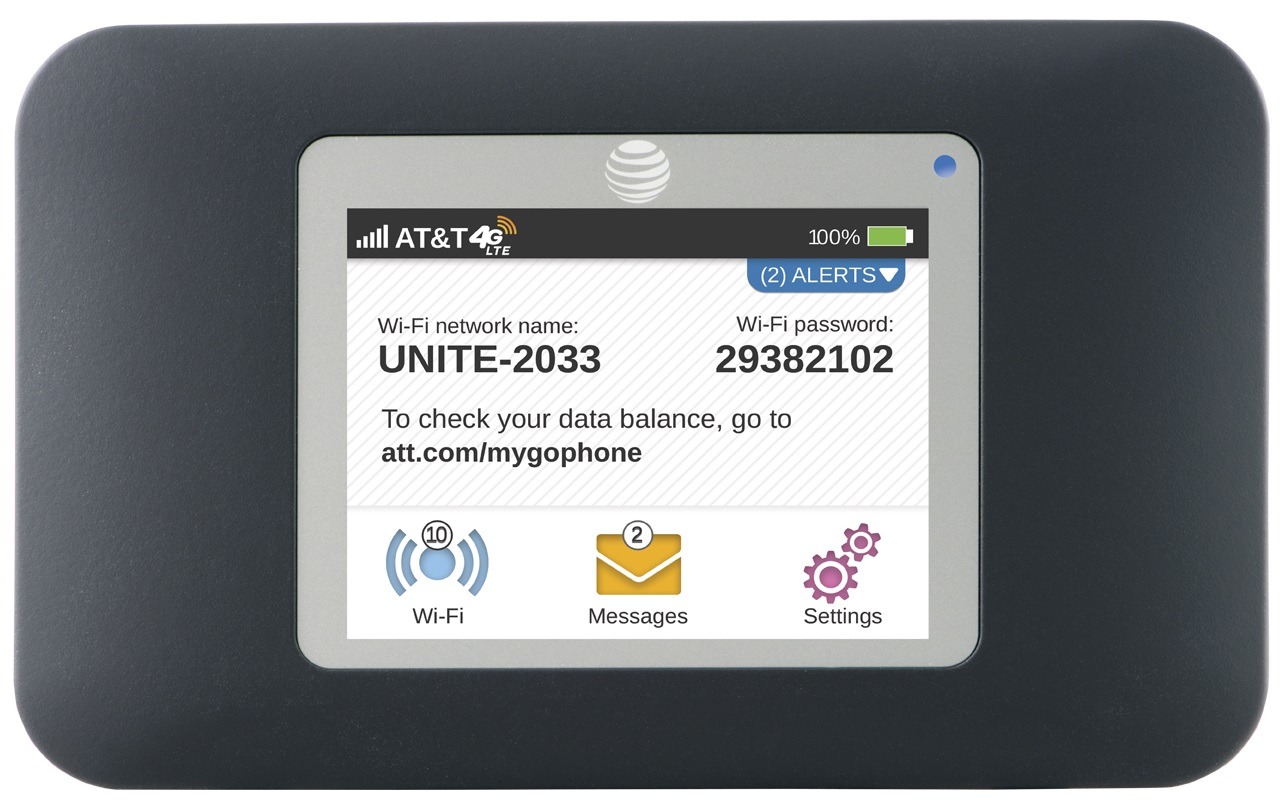 My Island WiFi's rate plans include the rental of a hotspot, currently, the Netgear AirCard 770s. There are no contracts required and service can be activated for as little time or as long as you need. Without a requirement to purchase any hardware and no time commitment the plans could be a very good fit for travelers and seasonal cruisers.
They're working on a multi-SIM solution using a Pepwave router which will allow both a US and Carribean My Island WiFi SIM to be inserted into the router and automatic switchover between the SIMs based on coverage. The Pepwave solution will be available for purchase or rental and will carry a higher price tag than the 770s.
Leo Tripp also mentioned that they hope to follow the same path for monthly rates they did with their Bahamas plans. When the Bahamas plan was first introduced it was $99 a month, but once they built a large enough subscriber base, they lowered the plan to $75 per month. If the customer satisfaction is as high in the U.S. as it's been in the Bahamas I don't think they'll have any troubles getting enough people to sign up.
I'm going to be getting an evaluation unit soon and will put it through my usual tests and report back on the results. I've been looking for a replacement for Verizon's $65/month prepaid plan since it was retired. I'm hopeful this could be just that.