Littelfuse acquires Carling Technologies, Maretron included: Business as usual?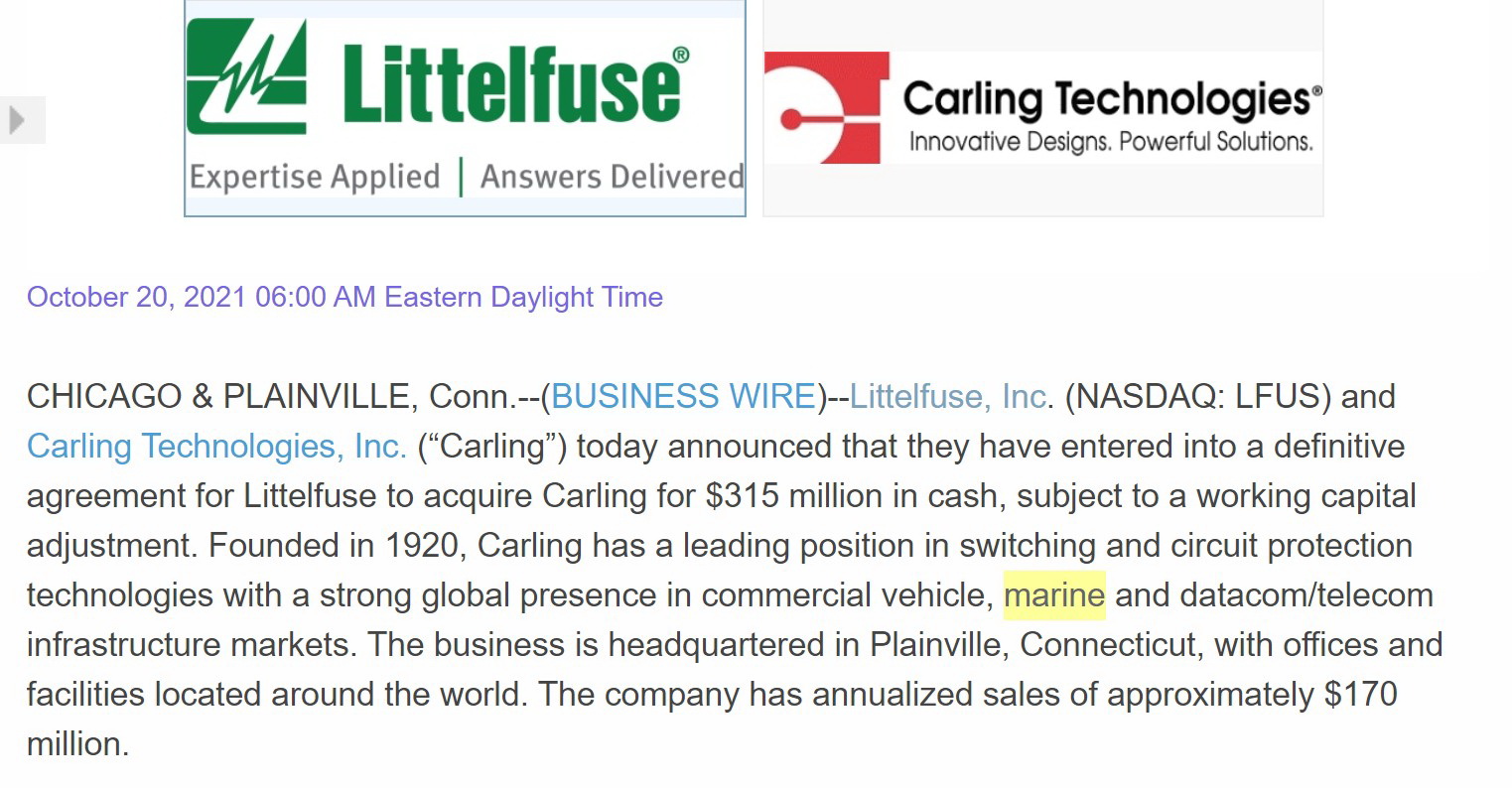 Littlelfuse — a large Chicago-based manufacturer of industrial technology — is acquiring Carling Technologies, and that makes me a bit nervous about the future of Carling's marine brands. Will Octoplex, MPower, and especially all the (great) Maretron electronics on my boat continue to be developed and supported even though Littelfuse currently has only a minor marine market presence?
Well, Carling CEO Rick (Richard) Sorenson sounded quite confident about how well Littelfuse will manage the 101-year-old family business during a call yesterday. While he and his children will move on, otherwise he expects the near term to be "business as usual" and added that a Littelfuse executive became quite enthused with the goings-on at Carling's Fort Lauderdale Boat Show booth.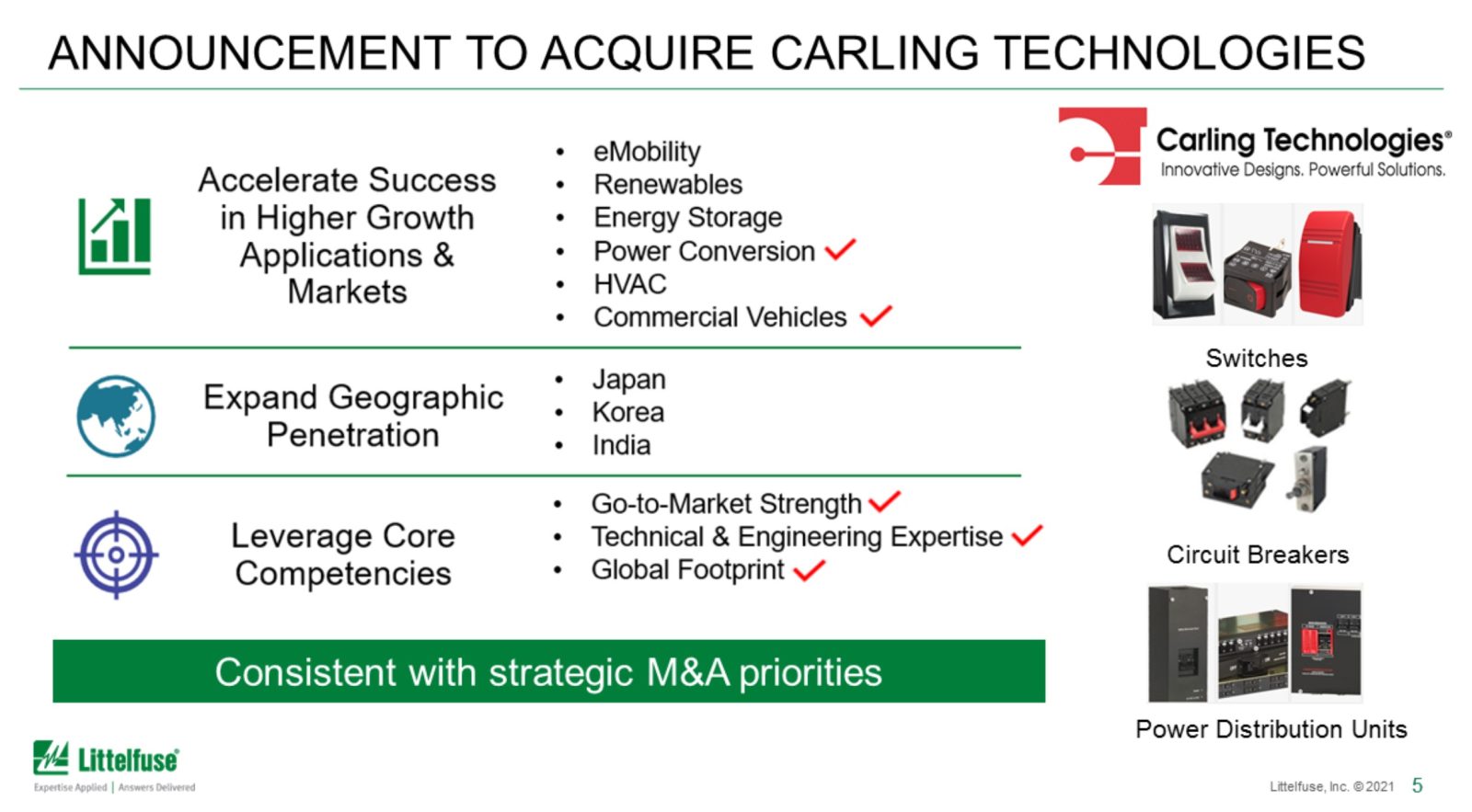 However, it's hard to imagine any multi-market industrial exec as enthusiastic about the wee world of marine electronics as Rick himself; see my 2008 profile of his record size NMEA 2000 network and/or this more recent MEJ interview. Plus, when I listened to Littelfuse's Oct. 27 Q2 earnings presentation, the marine aspect of the Carling acquisition wasn't even mentioned while the synergies of Carling's main product lines with several of Littelfuse's main markets are clear.
Then again, I may be overly paranoid about what can happen to a marine electronics division when the mother corporation grows substantially in size and customer bases. For instance, Raymarine seems to be in "full speed ahead" development mode despite the fact that biggish FLIR unsuccessfully put them up for sale in early 2020 and then both were swallowed by huge Teledyne in May.
Moreover, Rick told me that there are several new marine products soon to be announced, first a new and improved Maretron ultrasonic wind and weather station that I look forward to learning more about. And what if Littelfuse decides that Carling's marine group is too far beyond its core markets? Given Brunswick's acquisition of Navico and the similar capabilities of Carling/Maretron products to those of new Navico siblings like CZone, might a major marine player like Garmin, or even Teledyne/Raymarine, make the acquisition so that they too can offer deeper boat system integration?