Welcome to the Marine Electronics Forums presented by Panbo and SeaBits.

Dockmate Virtual Boat Show Special - FREE INSTALLATION (up to $1,500 savings)
Virtual Boat Show Specials
Topic starter
February 15, 2021 10:29 am


** Virtual Boat Show - Limited Time Offer **
FREE INSTALLATION (up to $1,500 savings!)

Dockmate® Owner Reviews:
"Second boat, second Dockmate. I cannot see owning a boat without one installed. Second best thing besides owning a boat is being able to confidently maneuver at a crowded fuel dock or marina."
 
"I absolutely love my Dockmate. So much so we have upgraded to a bigger boat and are having Dockmate installed into that boat as well. We cannot be more excited for the boat and the Dockmate which makes boating better."
 
"The Dockmate system has been a delightful addition, especially when anchoring or docking singlehandedly."
 
"For the first time I was able to see the stern of the boat and was able to dock it without assistance from my wife on wireless headphones. Worked great and eliminated a lot of stress."
 
"Fantastic product. It allows me to single hand the boat just as I'd hoped."
 
"This is the best thing I have ever added to any boat in my 40 + years of boating."
** Virtual Boat Show - Limited Time Offer **
FREE INSTALLATION (up to $1,500 savings!)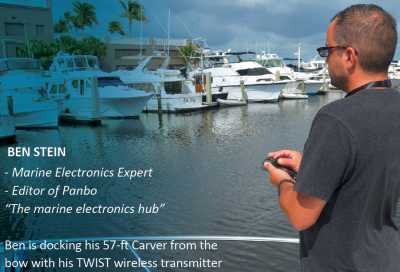 Dockmate Twist Joystick transmitter & wireless controls for:
• 1 or more engines with smooth, variable-speed proportional throttle
• Volvo IPS or Zeus Pods
• 1 or 2 thrusters (and with proportional control if boat is equipped)
• 1 or 2 anchors
• Horn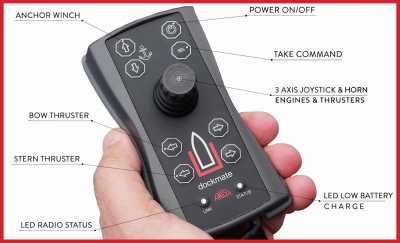 Dockmate Twist for Volvo IPS controls engines,
Pods, bow thruster, DPS, High Mode, horn: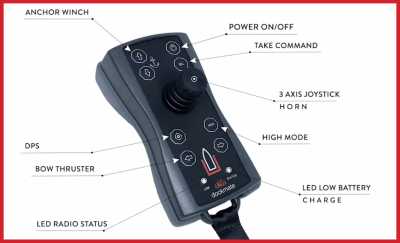 February 15, 2021 10:38 am
I priced out the system and was going to do it last year but never got around to doing it. But this sounds like a good deal.
February 15, 2021 12:44 pm
Hello all, 
I am a representative of Dockmate. I was sent this thread and I wanted to offer our assistance if needed. I don't want this to look like a shill on Dockmate's part so let me know if I am out of my lane. 
If anyone has questions about our system please let me know. Also, check out this video I just made of a Formula 43 SSC. All composed from my iPhone during install so please be gentle with the flaming.
She was one hell of a boat! This is from my very basic youtube channel. 
Dave