Maximus, just what will 6 mill get you?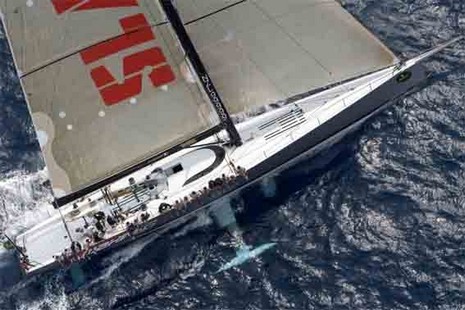 The listing is a little coy, but that's definitely the mighty Maximus on the block for maximum millions. The equipment lists are interesting, but there are several items I can't figure out, like:
Load Cell Pin Safe Ltd, 1 system
Falcon 16 emergency system Furuno, 1
Man-overboard alert system Marine Alert, 1
Anyone? They also don't list what software's on the two laptops.