Mochi Craft, stylish details
How about these idiot lights? Actually this is called a "mimic" panel, and it looks darn useful to me (bigger here). This particular one is from Mochi Craft in Italy, and is especially dense with information and controls. I do wonder if there are current sensors wired into those nav light indicators, so that they blink if a bulb fails (easy enough to do). And, yes, I think that is real leather (it sure felt like butter), as you can see more of below, and bigger here, along with a good looking Man engine display and an ever so retro cigarette lighter.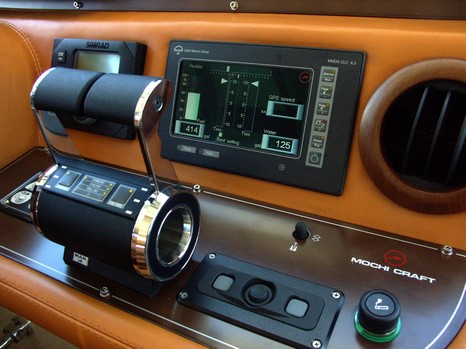 PS. No Panbo tomorrow as I'm off to visit Northstar, but I think I will be returning with an interesting report.