Welcome to the Marine Electronics Forums presented by Panbo and SeaBits.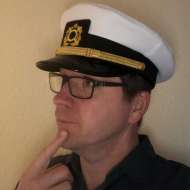 Joined: March 12, 2020 12:21 pm
Last seen: October 22, 2022 2:18 pm
RE: Software for Circuit Diagrams
Good morning, I have similar projects. I use Visio now, but it is not the right tool. Pro's use Autocad or Solidworks and the various add-ons....
1 month ago