Welcome to the Marine Electronics Forums presented by Panbo and SeaBits.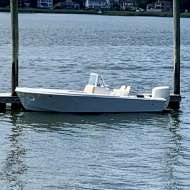 Joined: May 4, 2022 10:03 am
Last seen: August 30, 2022 9:30 am
RE: Evinrude Etec Gen 1 Setup
Thanks for the suggestions. I've been following Veratron and the VMH 70 or the VMH 35 might be exactly what I'm looking for. I haven't found the VMH 7...
1 year ago