Simrad NSX, testing starts with Simrad's new chartplotter and operating system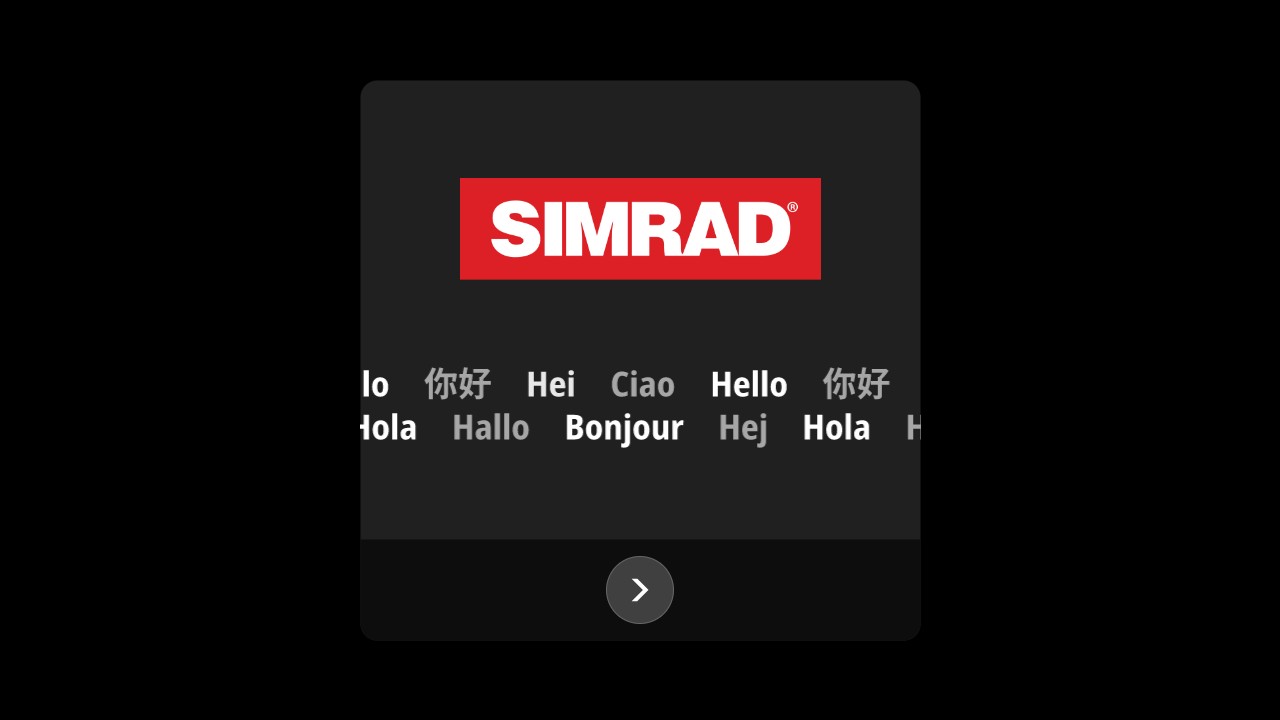 Simrad announced the NSX family of MFDs in time for the Miami boat show. At first glance, a new, entry level family of MFDs might not seem like a huge development. But, I'd encourage you to take another look because this announcement is a big deal. Simrad's NSX is the first chartplotter from Navico to run their new operating system.
Incidentally, it caught my eye that Simrad's press release announcing NSX described it as a chartplotter, not a multifunction device or MFD as seems to be more typical. I asked Simrad about the terminology and was told they believe that the term MFD isn't well known or understood by the public and believe chartplotter is more clear.
A whole new operating system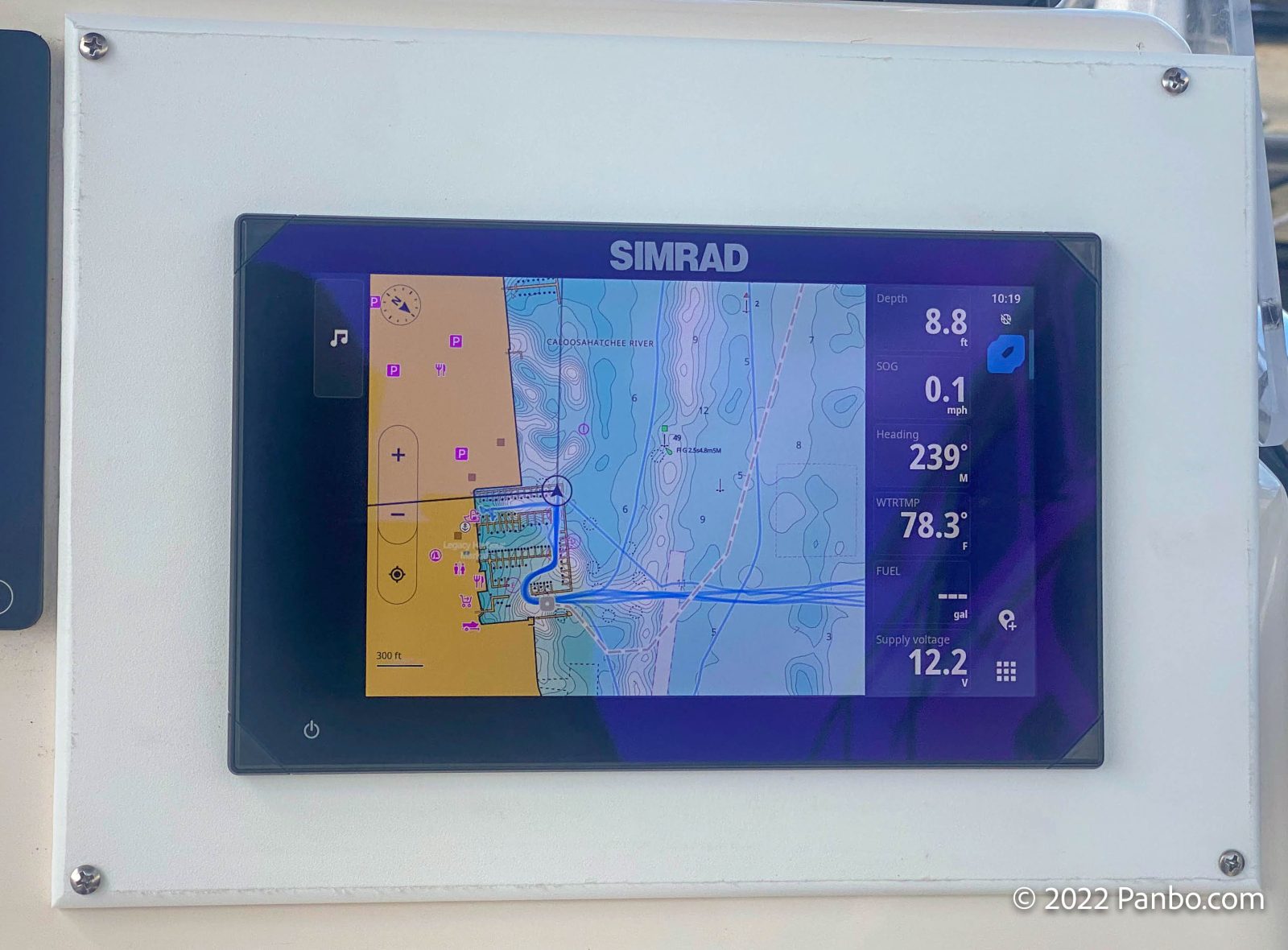 It's been a relatively quiet couple of years for the Navico brands when it comes to major chartplotter announcements. I've had a feeling for some time they were working on a new operating system to replace the aging, Linux-based NavicoOS (NOS). It turns out that's exactly the case. Neon, as the new, Android-based operating system is known, is the foundation of Navico chartplotters moving forward.
Navico's migration to Neon is very similar to what Raymarine did when they migrated from their legacy software base to the Android-based LightHouse III. It's a difficult transition for any marine electronics company to complete. It requires an immense amount of coding to bring over all the functionality from the previous code-base to the new one.
In technology operations, like the financial services technology world I come from, this is referred to as technical debt. As your existing products –and the software they run– age, it is necessary to rewrite the software on modern hardware, with current development environments, programming languages, and operating systems. Done right, the end-user barely notices the effort. This, despite the tens of thousands of developer hours that went into making it happen.
I think Simrad has made a clever decision to launch their new operating system starting with their value product. The NSX is essentially a replacement for the Go series. By starting with the Go, they ensure early installations will be simple. Currently, Go series MFDs have limited networking capabilities, so the expectations for the NSXs that replace them are lower. When Raymarine went through their similar transition, it was a painful period during which many advanced functions didn't yet work.
Early impressions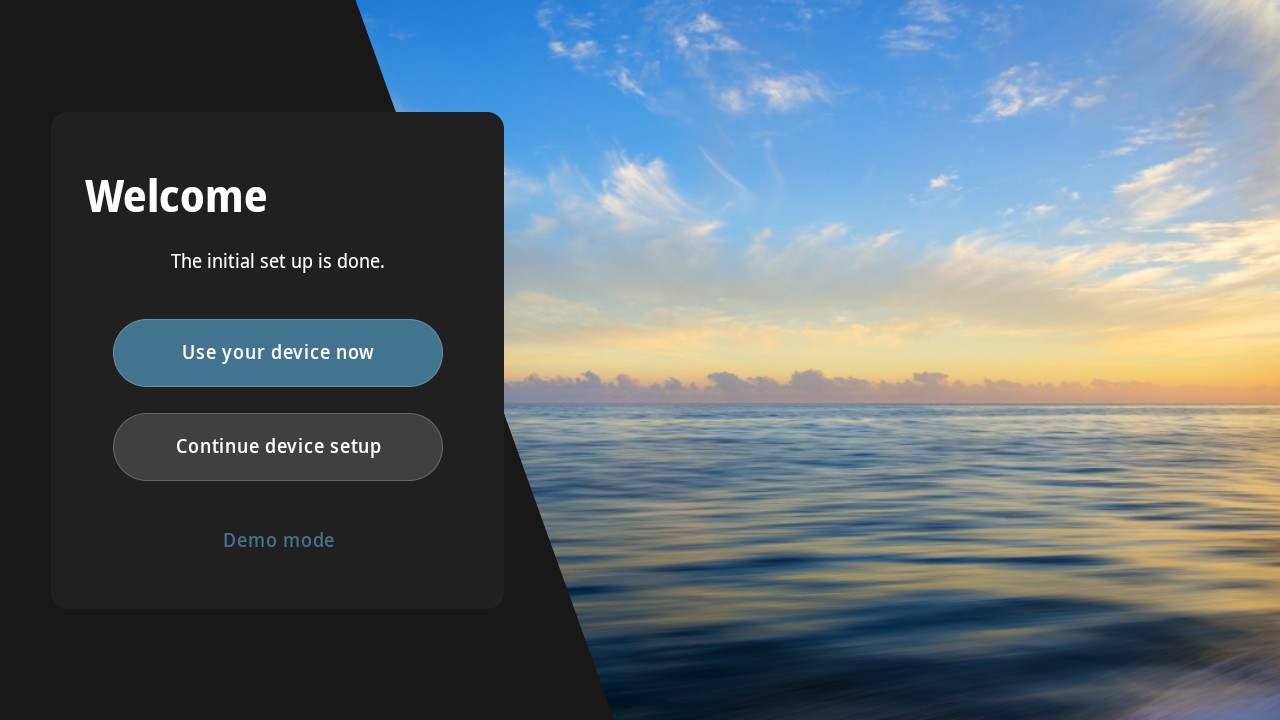 At first glance, my initial sense of NSX and Neon is that this is a visually pleasing, intuitive user-interface. I'm running on early software but yet the unit has been quick, responsive, and generally feels quite polished.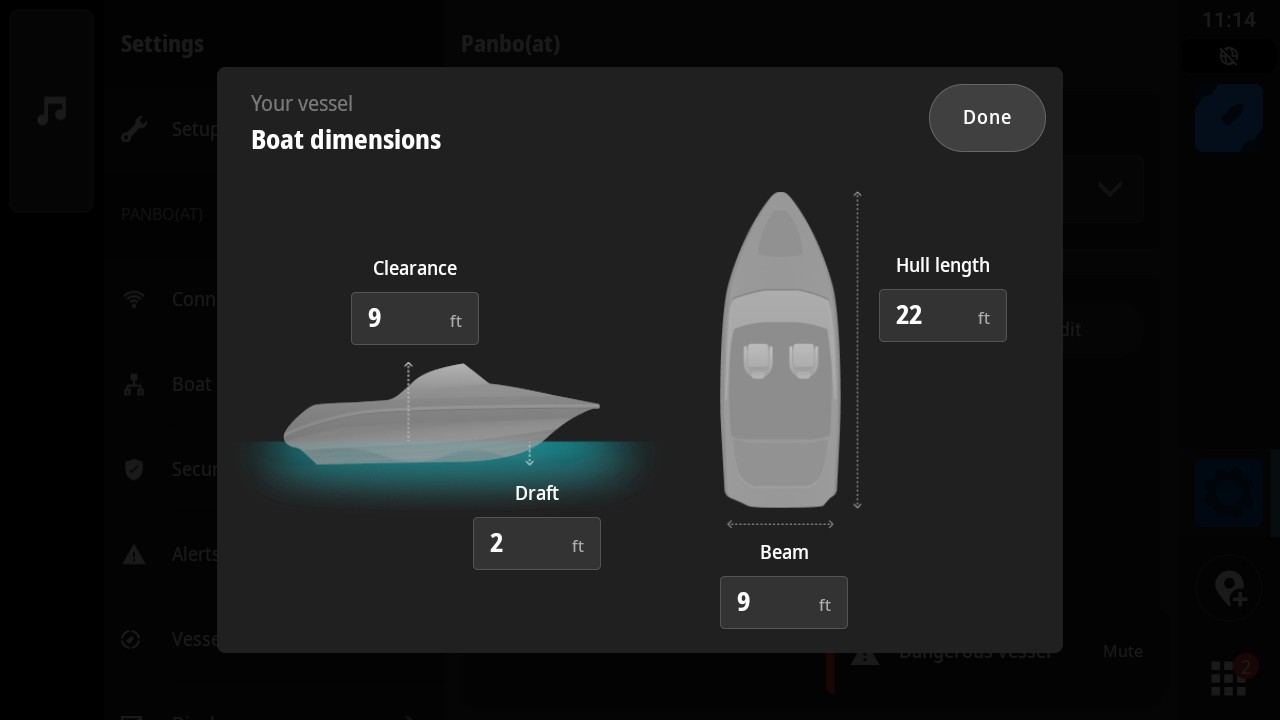 Using NSX, the visual appeal of the interface stands out. Simple screens like the boat dimensions above effectively illustrate the data needed in an attractive manner.
Simrad is proud of the fact they've rewritten nearly every portion of Neon. They're quick to point out they haven't just ported the code from NavicoOS, but instead revisited how it works and optimized it. Accordingly, the chart viewer on Neon is all new.
At launch, NSX chartplotters are only compatible with C-Map X-Series charts. X-Series charts come in two varieties: Discover X and Reveal X. Reveal X adds satellite overlays and a shaded, 3-D relief layer with higher resolution bathymetric imagery. Of note, previous versions of C-Map chart cards you may already have won't work with Neon.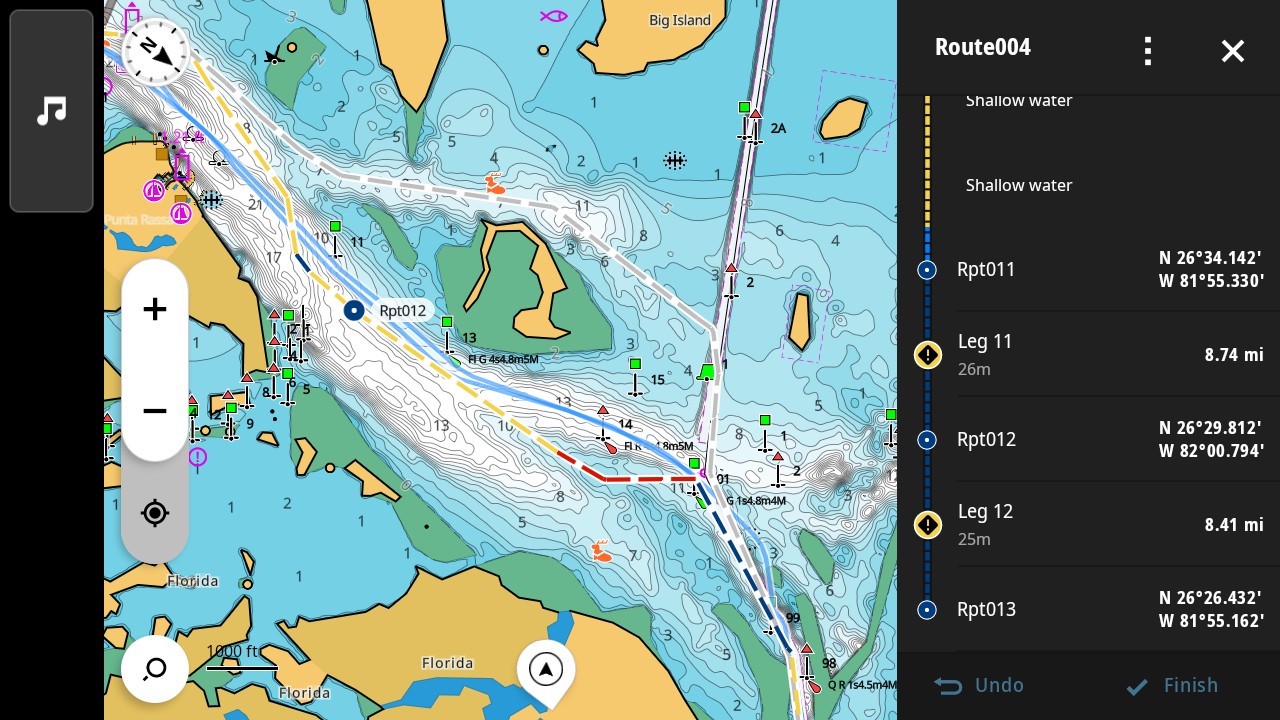 Several activities will cause the plotter to display a side-bar with additional content. For example, Route planning brings up the route sidebar seen at the right of the screen above. This pane gives you useful information about each leg of the route. Plus, if you click on an individual leg, you can bring up more options including the ability to autoroute a leg.
Testing continues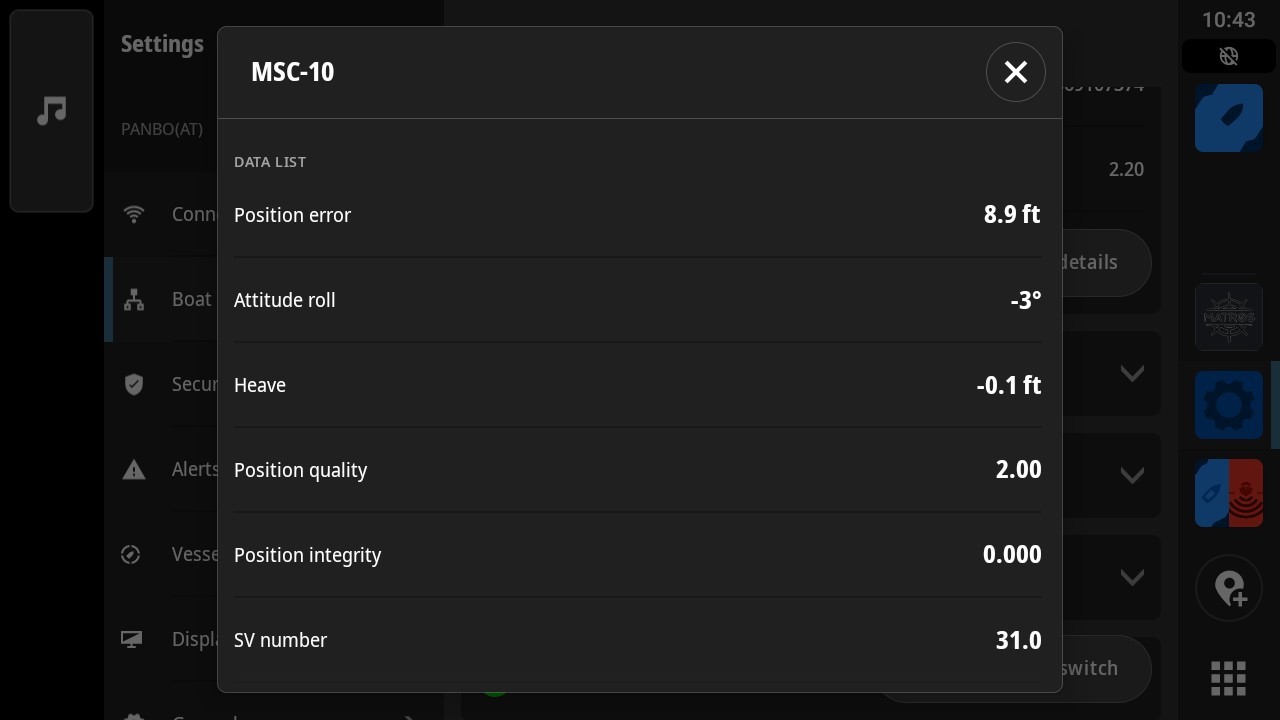 There's lots more to test and I'm well underway on that testing. There are several areas in which NavicoOS MFDs distinguish themselves and I'm anxious to see how Neon does in those areas. For example, I believe NMEA 2000 diagnostic and debugging information is a clear strength of NavicoOS. Thus far, it looks like Neon also does an excellent job in this department. But, there are other areas I haven't had the opportunity to explore, but I'm planning to do in the near future.