Simrad NX Series, third time's the charm?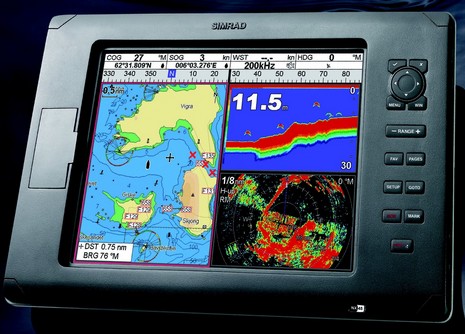 In addition to the networked GB40 series, Simrad also debuted the single station NX series at METS. Again there's no information online yet, but a student of marine electronics will take one look at the image above and already know a lot about NX. Yes indeedy, I first tested, and liked, that 12.1" screen as the Navman 8120. Then at METS 2006 , when Brunswick New Technologies decided to drop the Navman brand in the U.S., the 8120 became the Northstar M120 and got a 8.4" sibling, the M84. But again, while you can learn a lot about the Simrad NX series by checking these Northstar pages, the units are not exactly the same. You guessed it, the NX40 and NX45 will both support SimNet/NMEA 2000. (Have I mentioned that 2008 is turning out to be the year of N2K!)

The NX press release does not mention SmartCraft, so I don't know if the display's excellent support of this Brunswick CANbus engine protocol, seen from its inception in late 2005, is in this version. (There was SmartCraft in the METS prototype, below, but finished NX's won' be out for a while.) The press release does say that the screen is bonded, which means no damn fogging, and may not be true of the earlier versions. Certainly the case now has a distinctly Simrad look and keyboard layout. Which, as a matter of fact, is the first time this basic design ever matched anything. It never really had a Navman look, even though it was designed there (I think), and it doesn't really go with other Northstar gear. Same with the GB40/8000i, which I believe was originally designed by a company that Navman acquired. Methinks both series may have found a good home at Simrad, where they neatly supersede an aging line of multifunction displays, and where they've been evolved to fit at least in terms of style and data networking, and maybe in other ways yet unknown.