Spot, another tracker/beacon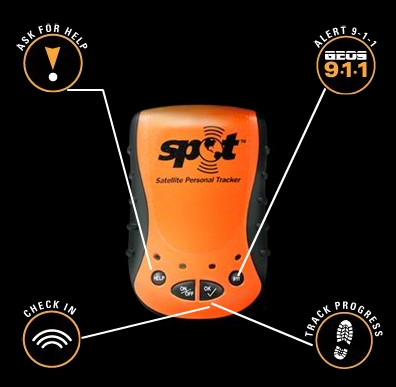 Interesting! The just announced Spot is a waterproof Globalstar messenger and GPS combo that will purportedly let you alert the authorities (at least the U.S. ones) with your position, or ask for help from your friends or just notify them of where you are, or build an online track of your travels. It will be available in November for $149 with an annual service contract ranging from $99 upwards depending on what features you want to use. There's not much detail on the Spot site yet, except for some pretty extreme fear marketing, but I'd guess that this product will get some real attention, even from some boaters. And I'm glad that, unlike TracMe, Spot is not confusing the market place by using the term Personal Locator Beacon (PLB). Safety-seeking boaters will be confused enough, what with this, possibly MOB Guardian, and who knows what else competing for our confidence.
PS 8/13 I spoke with the gentleman from Spot who was good enough to straighten me out about its technology in the comments section below. Indeed, Spot uses Globalstar's reliable one-way messaging system, which has nothing to do with the failing amplifiers that are causing trouble for the voice/data service. I also learned about GEOS Alliance, which will be providing Spot's 911 capability. Sounds interesting, and I look forward to possibly trying Spot this fall.