Standalone, economical instruments; Si-Tex finds it niches?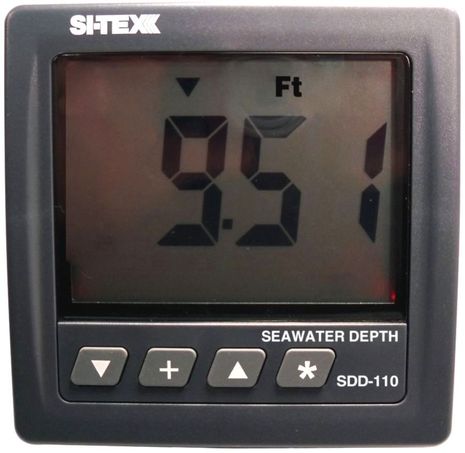 I sometimes wonder how the smaller marine electronics manufacturers will get along as more and more boaters seem to go with systems centered on do-it-all MFDs from the Big Four brands. So it's good to read on the Si-Tex home page that the company turned a profit in its first year under new management. The trick seems to be filling niches that the big boys have largely abandoned, like the new standalone SDD-110 Digital Depth Gauge above, which will drop right into the hole left by a venerable Datamarine Offshore Sounder and only retails for $349, excluding an 'inexpensive' transducer…

The SDD-110 is not on the Si-Tex site yet, but you can find plenty of details by checking out the D110 from the New Zealand manufacturer CruzPro, where it was clearly sourced. Actually you could buy the D100 for about $90 less, according to the info here, but I doubt you'll get the sales and customer service Si-Tex brings to the equation. Plus, though the CruzPro version seems to have about every feature you'd want in a standalone sounder, Si-Tex may have had them make a modification or two. That's another stradegy Si-Tex employs, as I learned with the SP-36 autopilot, which is sourced from ComNav.
I don't know if Si-Tex actually manufactures anything these days, but that doesn't matter if most boaters have never heard of the source companies. Especially if said boater is looking for standalone electronics. For instance, there aren't many choices left when it comes to a plain, but able-seeming radar like the T900 discussed here in 2009, or its fishfinder brethren. Si-Tex also seems to have hit a niche with the precision SST-110 Sea Surface Temp Guage it introduced in Ft. Lauderdale last Fall (seen below). It, too, seems sourced from CruzPro, but I didn't see U.S. fishermen enthuse about it until Si-Tex got involved.