Torqeedo reveals new products for electric mobility on the water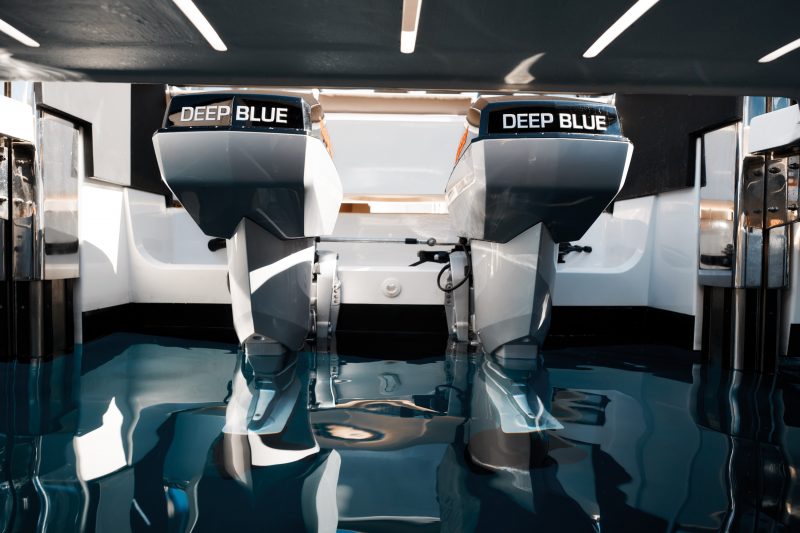 Amsterdam, Netherlands (November 12, 2018) – For more than a decade, Torqeedo has led the way in electric mobility on the water. Creating the products for cleaner, safer, easier and more sustainable electric boating remains Torqeedo's focus for 2019.
Torqeedo's Deep Blue product line offers the most powerful electric motor systems from industrial R&D and production. Up until now, 50 kW was the maximum power available from a single Deep Blue motor. Twin installations could deliver a system power of up to 100 kW. In 2019, Torqeedo launches new Deep Blue 100 kW motors. Twin installations can now provide up to 200 kW of power in a fully integrated drive system. The motors are available in two versions: a low-rpm version for displacement boats and a high-rpm version for planing boats. >>Press release
In 2017, Torqeedo adapted the lithium batteries from BMW's electric cars for the marine market. Only two years later, the company launches an upgraded, higher-capacity battery: the new Deep Blue 40 kWh battery. It features more than 30% more capacity in the same footprint and an energy density of 144 Wh per kg. >>Press release
This 30% increase in energy and energy density will also extend to Torqeedo's 24 V batteries. Based on the new capacity, the 24 V battery gets a new name: Power 24-3500, featuring an impressive energy density of 138 Wh per kg. >>Press release
Torqeedo's Travel motors have changed the way boaters power their tenders and sailing dinghies. Small combustion engines once dominated marinas, but electric motors are now commonplace. In 2019, Torqeedo adds the new Travel 1103 C to the range. The Travel 1103 is the quietest motor in its class, due to a gearless direct drive and silence-focused engineering. It also features optimised throttle characteristics for improved control and enhanced mechanical robustness. >>Press release
In the growing sport of kayak fishing, Torqeedo's Ultralight models deliver industry-leading power, range, lightness and intelligence. 2019's Ultralight 403 A features a new mount that makes installation easier and provides more functions for control and transport. Motorized, hands-free kayak fishing becomes even more convenient. >>Press release
"By delivering more power, more energy, more silence and more convenience, Torqeedo honours its commitment to improve customers' boating experiences and advance marine electric mobility every year.", said Christoph Ballin, CEO of Torqeedo.