Victron Ekrano GX Communication Centre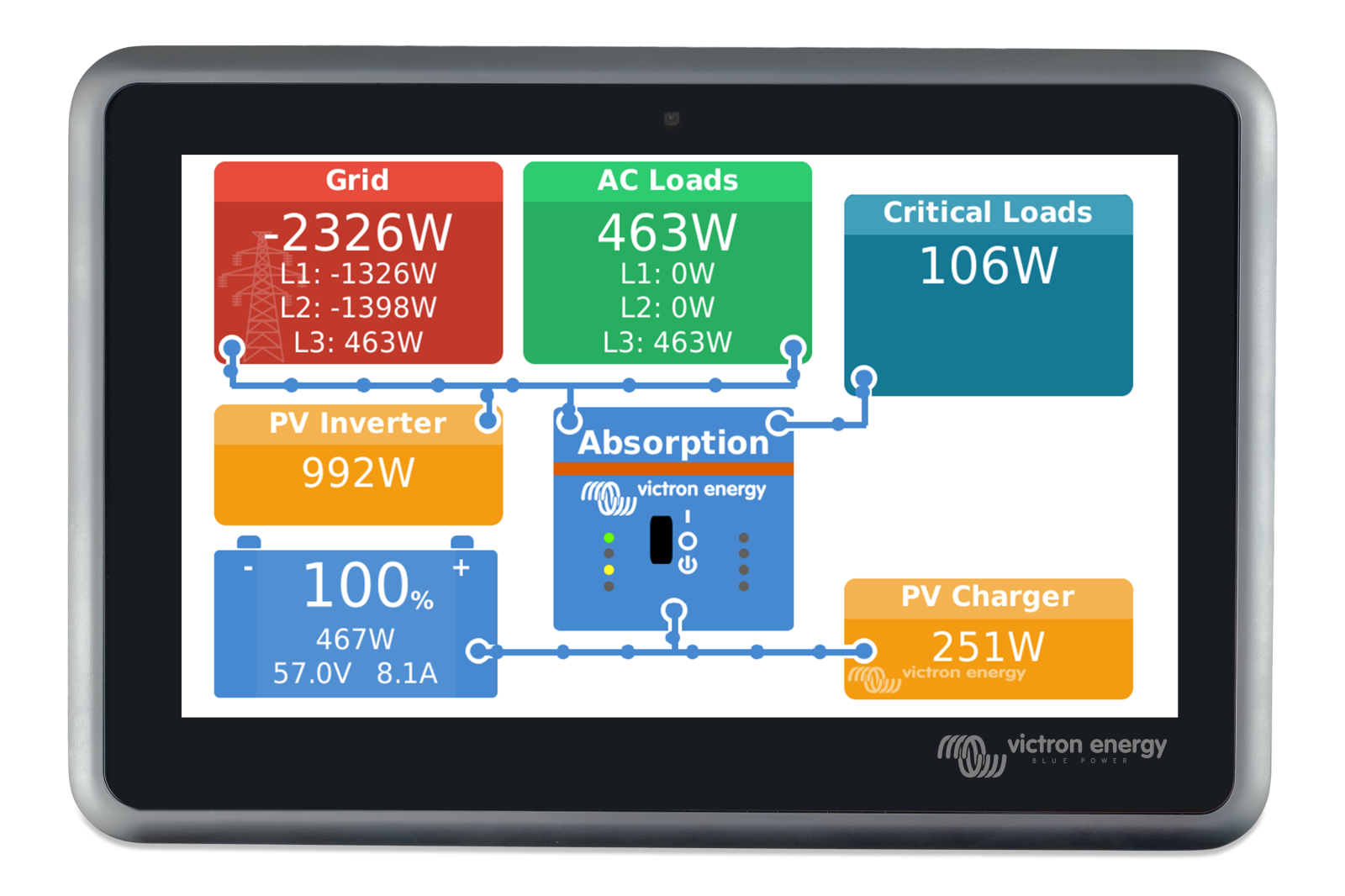 The Ekrano GX represents the next generation in the GX product family. With its complete range of connections and interfaces as well as its integrated 7-inch touchscreen display, it is the most powerful GX device to date and allows you to always have perfect control over your system from wherever you are and to maximize its performance. Simply access your system via our Victron Remote Management (VRM) portal, or access it directly, using the built-in touchscreen, a Multi-Functional Display (MFD) or our VictronConnect app thanks to its Bluetooth capability.
The Ekrano GX is also the successor to the Color Control GX.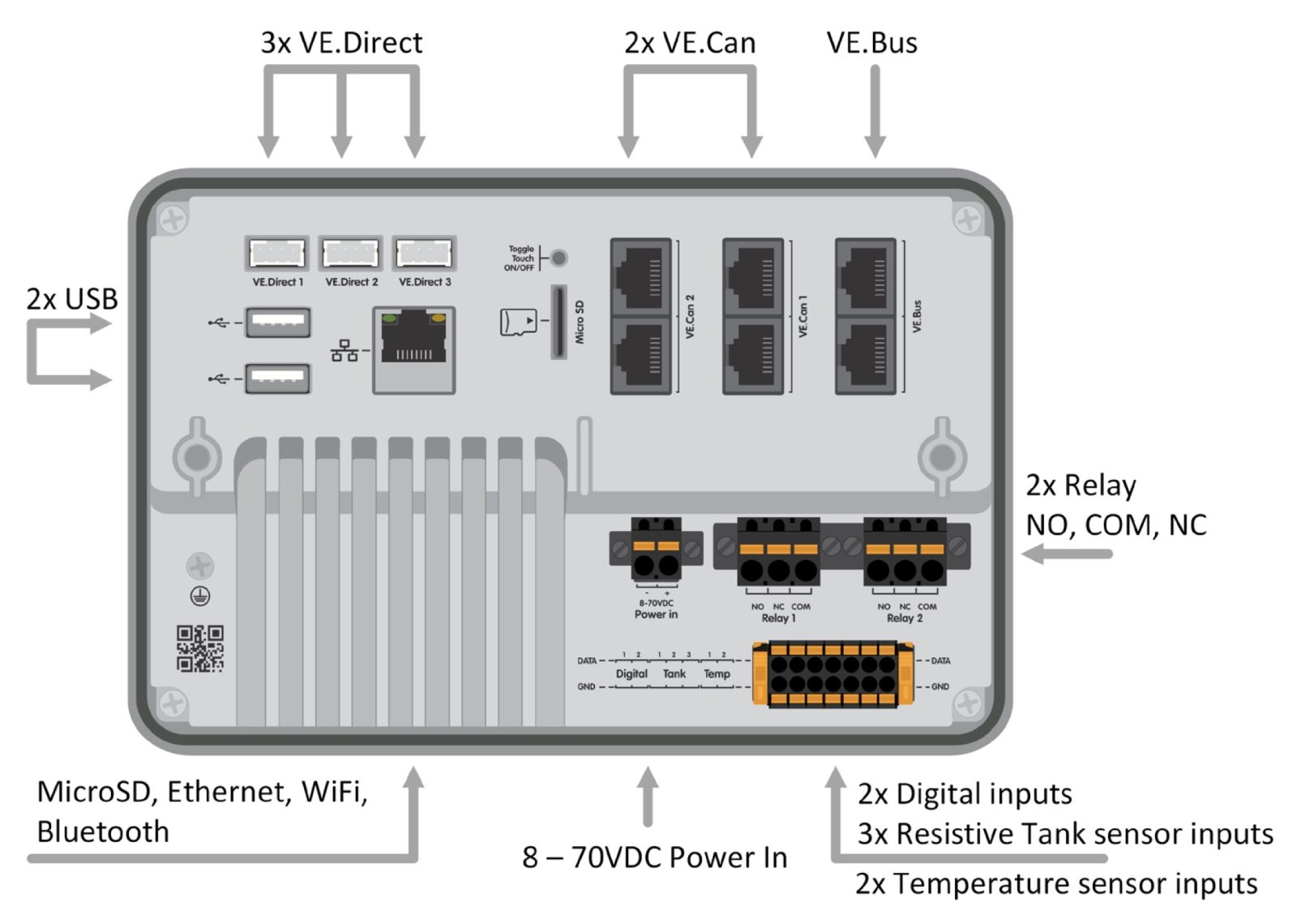 Perfect monitoring & control
Instantly monitor the battery state of charge, power consumption, power harvest from PV, generator, and mains, or check tank levels and temperature measurements. Easily control the shore power input current limit, (auto)start/stop generator(s) or change any setting to optimise the system. Follow up on alerts, perform diagnostic checks and resolve challenges remotely. The Ekrano GX turns any power challenge into an effortless experience.
Expand your view
The integrated 7-inch touchscreen allows you to have an instant overview of your system and adjust settings in the blink of an eye. Its super slim waterproof design offers a lot of flexibility in designing a crisp and clean dashboard. The touch function can be disabled (or enabled) via a recessed button on the back to prevent unauthorized use.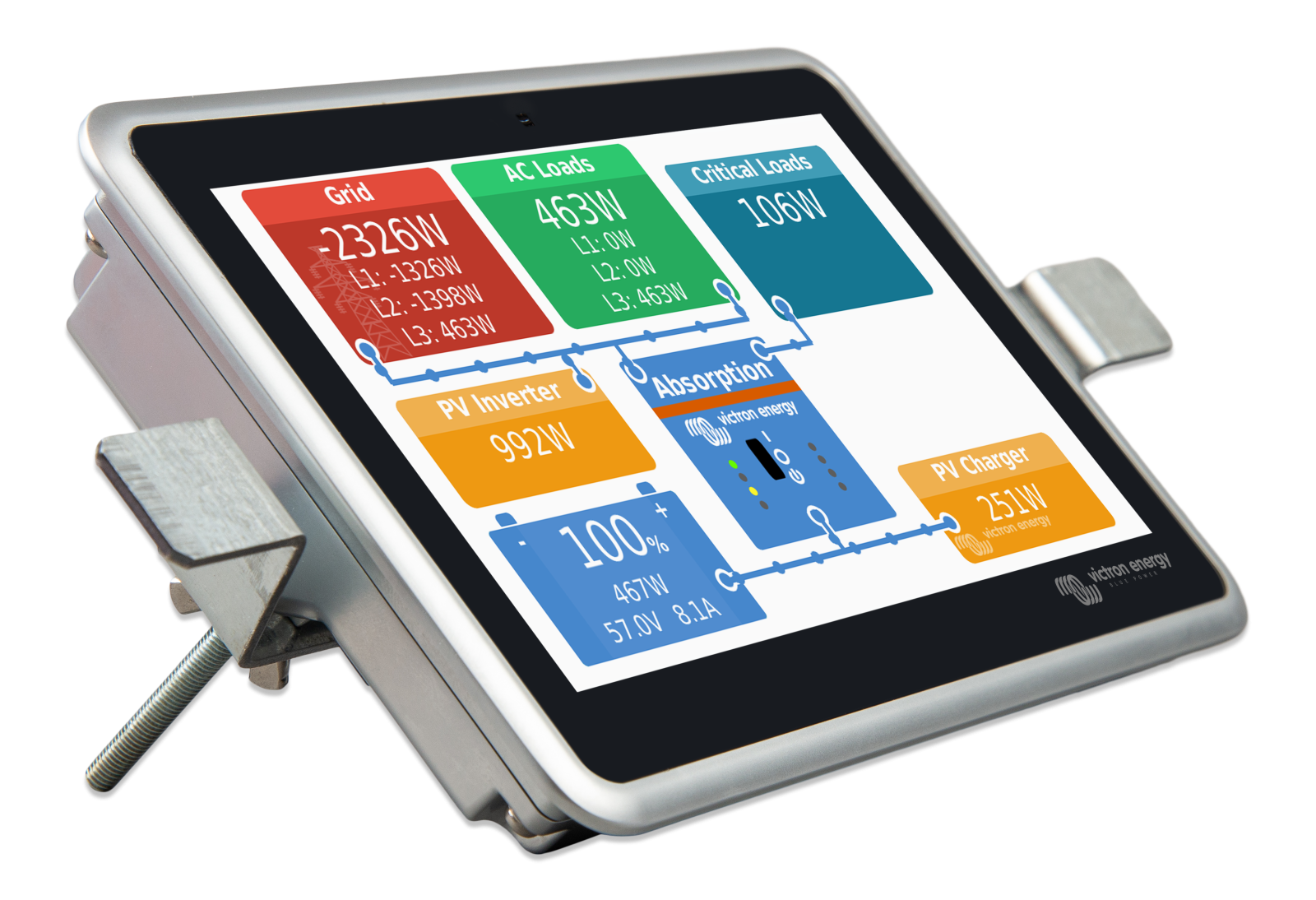 Simple mounting and configuration
The Ekrano GX is optimized for flush panel or blind hole mounting and has all necessary mounting material supplied. Screw-on terminal blocks keep everything securely in place. 
Outsmart any power challenge
The Ekrano GX serves endless purposes, extending perfect control to the most diverse applications. For solutions including generators, such as Marine, or Offgrid & Backup, it will auto-start/stop your generator, or delays ignition until the end of 'quiet' periods. For Energy Storage Systems it keeps backup batteries at 100%, kicks in during power-cuts and diverts excess (solar) power to self-consumption, saving you money. For RV and Emergency vehicles it keeps vital systems functioning flawlessly. But that's just to name a few…
More information: victronenergy.com/panel-systems-remote-monitoring/ekrano-gx