DAME Awards: Torqeedo, Navionics, DeLorme, & Furuno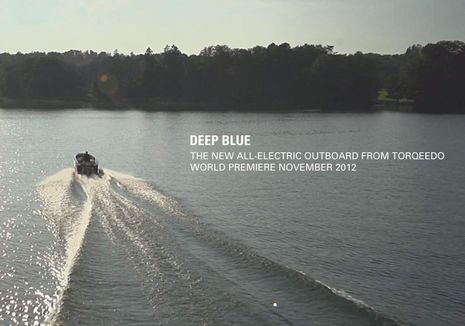 They did it! Torqeedo has apparently pulled off a giant leap in electric outboard technology with Deep Blue, an 80hp motor that can give even a sizable boat some serious gitty-up. I heard a little about it at IBEX — like there may be a 440v lithium battery involved — and I'm sure the Torqeedo site will reveal much more soon. What we do know now is that the METS DAME Design Award judges "inspected 115 products from 25 countries" and first chose Deep Blue as one of 39 nominees (PDF here), then as winner of the propulsion category and finally as the grand DAME that "will bring great benefits to both the users and builders of marine craft." Other interesting products were also honored in Amsterdam this morning…
The winner in the Marine Electronics & Related Software category (also called Marine Equipment and Related Software in some places) was Navionics SonarCharts, the crowd-sourced depth soundings collection and distribution system that's just about to come out. I've contributed data as part of the beta testing, which was easy, and in Fort Lauderdale I saw samples of the new-style "fishing" charts that result, which looked great, but I'm hoping to learn and share a lot more about how this is going to work.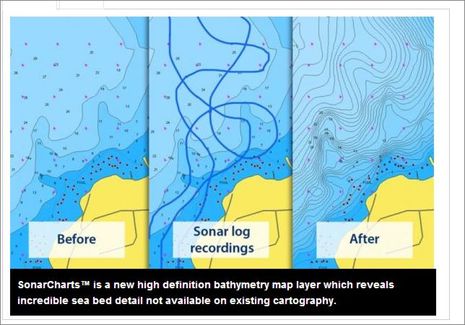 Meanwhile Furuno NavNet TZ Touch got a Special Mention in the same category, much as it did in NMEA Technology Awards, and isn't there an argument that it should have won both? In the safety category the DeLorme inReach I just tested for 1,000 miles added a DAME to its remarkable trophy collection, and the Special Mentions in that category — Ocean Safety's AQ40 lifejacket LED and Odeo's Mk2 laser flare (below) — also seem worthy. There's even an electronic aspect to the winner of the furnishings category, Vision Systems' SPD Smart Nuance dimmable glass (which I remember well from touring the Choey Lee Alpha 76).
See anything else of interest on the lists, or on the floor of METS? I can tell you that some products are so new that no one knows about them until today, and that includes what's by far the world's smallest PLB, which you'll hear about tomorrow.