Easy heat-shrink wire labeling with a Brother P-Touch label-maker
I run a lot of wires on my boats and often in a hurry. I used to tell myself that I'd remember what a wire was for and hence didn't worry about labeling it. Experience — and the sheer quantity of wires I run — has demonstrated that's not a winning strategy. So, a few months ago I undertook figuring out how to label my wires better. Here's what I've learned.
Over the years I've used various strategies for creating wiring labels. I've tried the little cloth numbers that go around the wire and then documenting each wire in a spreadsheet. That didn't work for me because invariably I don't have the decoding spreadsheet when I needed it. So then I moved on to using my Brother P-Touch label-maker to print cable flags or cable wraps. The flags work okay, but they're a pain to apply, stick out, and easily get caught and ripped, plus if you loom the cables together, they frequently get stuck in the bundle. I've also tried cable wraps from the wider labels and initially believed this was my answer; until I came back a few days later and discovered the label itself had separated from the tight radius of wrapping around the cable.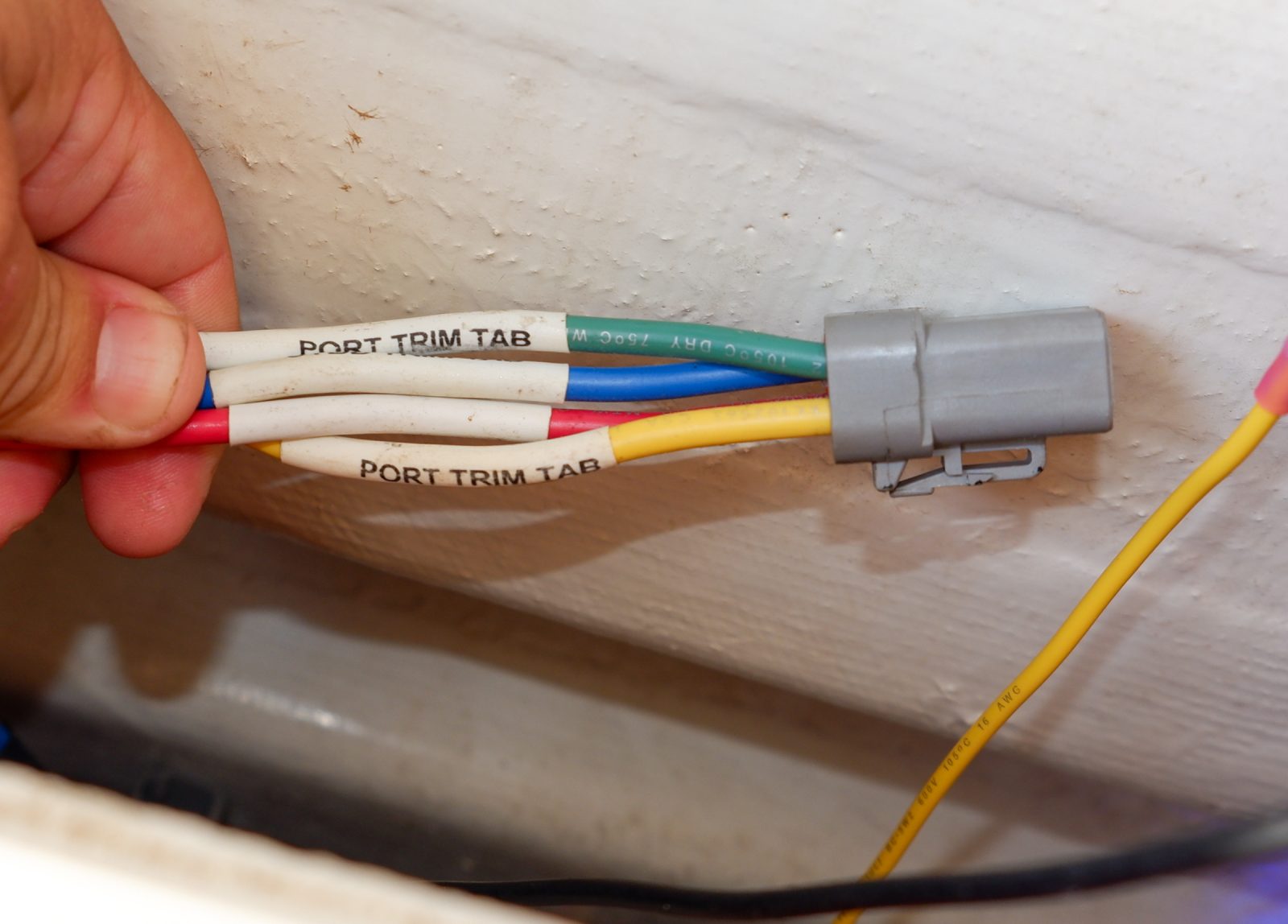 While crawling around the bilges of newer boats I noticed that manufacturers were printing labels on heat-shrink tubing and attaching that to the cables. It looked like the best possible solution and I was intrigued. It turns out Brother has a line of heat-shrink tubing, their HSe cassettes, for just such a purpose. But, further investigation on Brother's website says that only a few of their commercial label-makers work with the HSe labels, and those units start at about $150.
One day while looking for something else I stumbled on a HackADay post about using HSe heat-shrink tubing cassettes in the less expensive label-makers. I have a Brother PT-D600 that serves me very well and I'm not looking to replace, so I was intrigued. I went to Amazon and quickly found several options for aftermarket heat-shrink cassettes. I've had good luck with aftermarket label cassettes so I ordered a few to try. The HackADay article mentions needing to cover a sense hole on the cassette to fool your non-HSe compatible label-maker as well as having to set the print to be mirrored to have it print correctly. I haven't had to do either of these things, and in fact my PT-D600 recognizes the cassettes as "Special Tape" which changes the defaults for tab cut-length. It seems my model actually supports the HSe tapes despite Brother's specifications to the contrary.
The process of printing a heat-shrink tube is little different than that of a standard label. The only difference is that instead of peeling the backing and sticking the label on you slide the tube onto its destination and heat it. I've noticed that the text printed on the tube can be rubbed off if you handle it much before applying heat. Once it's been heated the label is pretty durable, though it doesn't have the laminated clear protective layer of the standard P-Touch labels.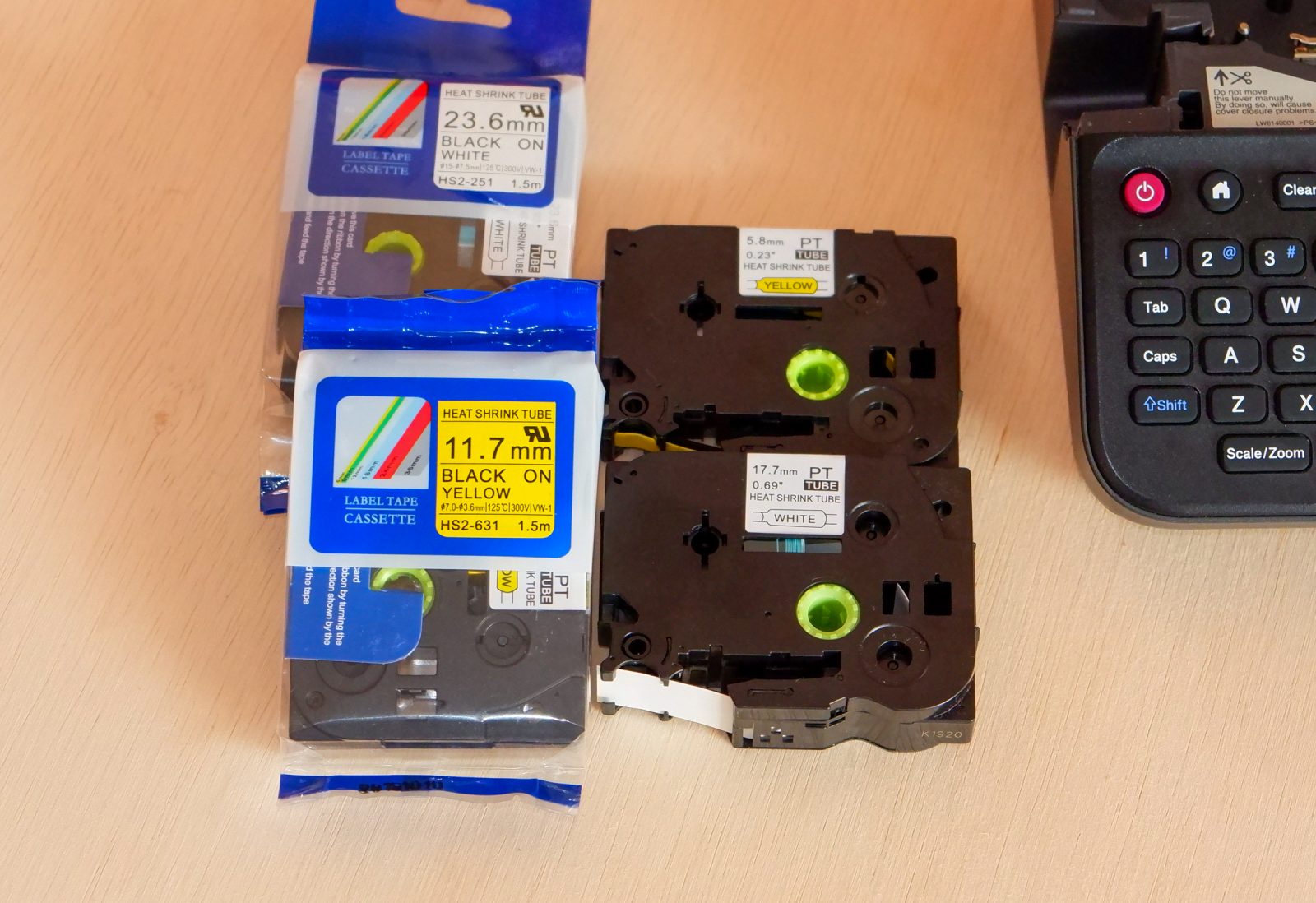 I now stock heat-shrink tubes in 5.8, 11.7, 17.7, and 23.6mm widths. Heat-shrink cassettes aren't super expensive on a per cassette basis but on a per foot basis they're kind of pricey. Standard P-Touch label cassettes hold 8 meters of tape the heat-shrink cassettes are all 1.5 meters. I'm usually able to find them for about $8 a cassette for aftermarket or $20+ for genuine Brother cassettes.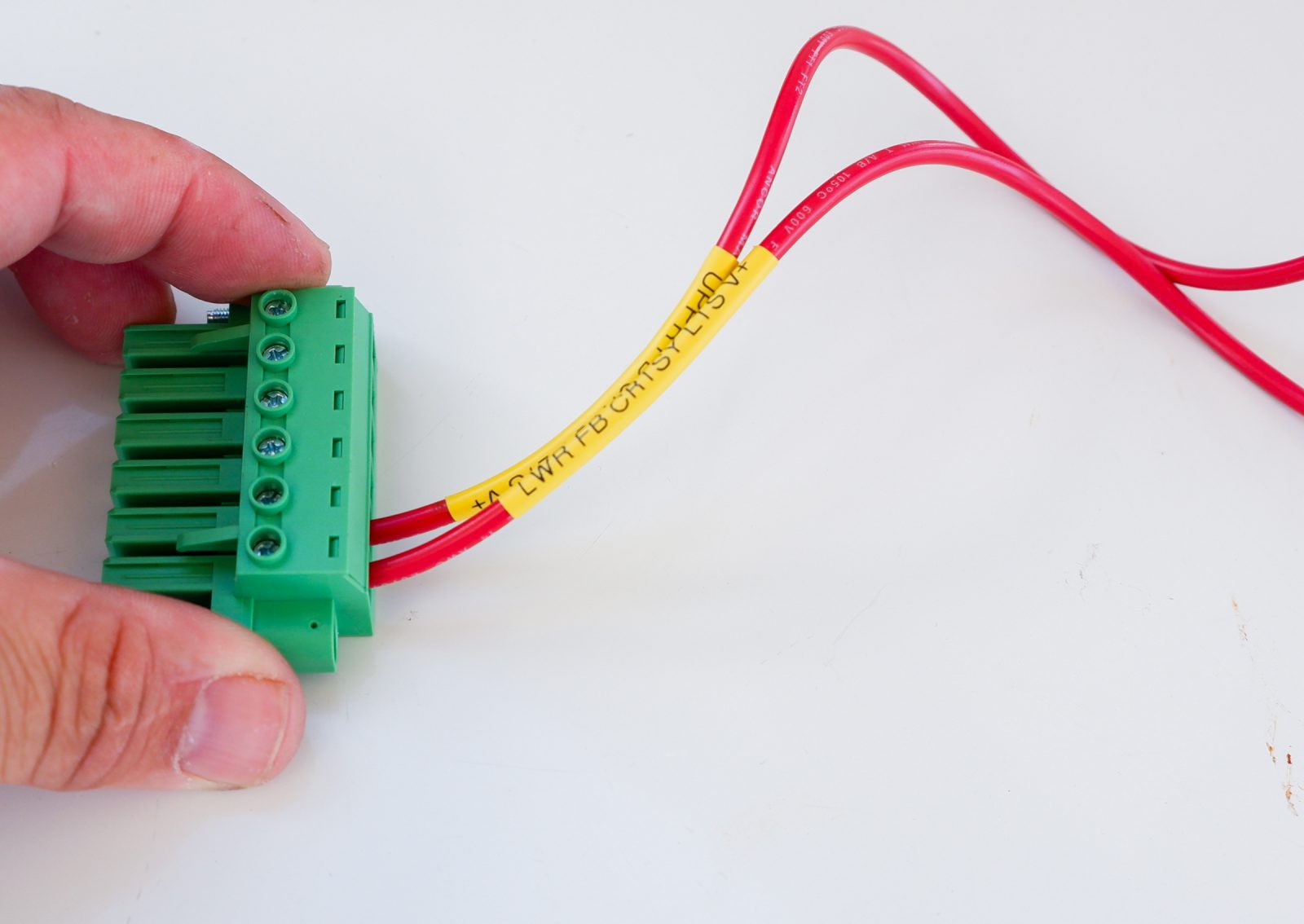 Although it's a simple thing, the ability to quickly, durably, and legibly label cables is a big plus and one I find quite satisfying. If I find a stray wire I can now quickly tell if it's a vestige of some previous install or perhaps an important wire that's slipped out. Plus, if I ever sell Have Another Day perhaps my new found habit of labeling my wires will give the next owner a fighting chance of figuring out what I've done.