Furuno Brings Unique, Game-Changing Features to TZtouch3 with FREE Software Upgrade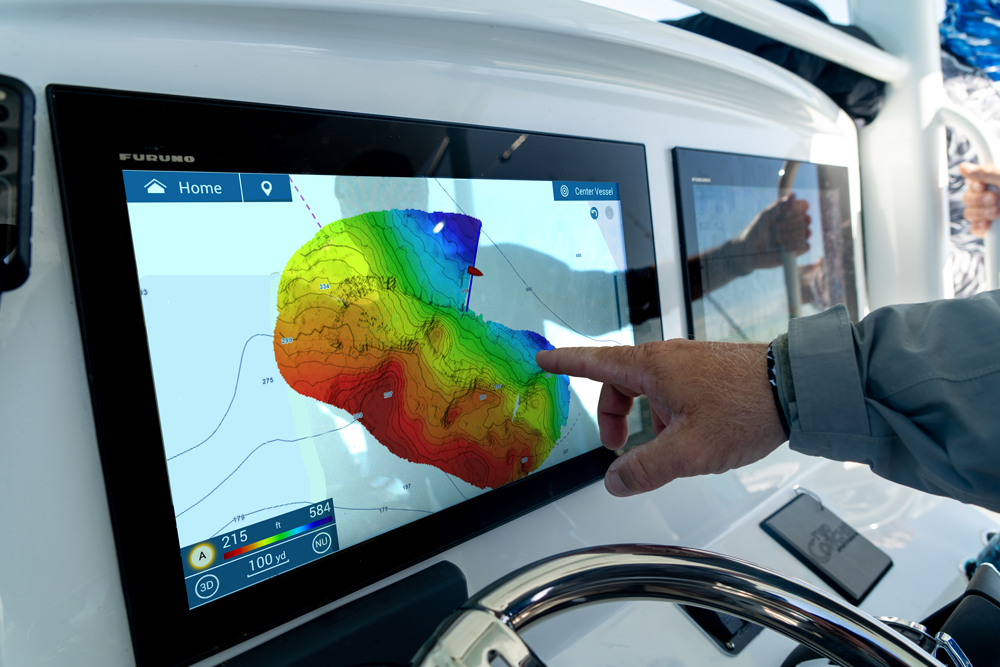 Camas, WA – Furuno is excited to announce a major software update for their flagship Multi Function Display (MFD) line, NavNet TZtouch3. Version 2.01 software is now available for free for all NavNet TZtouch3 MFDs, adding new functionality and enhancing existing features. Among the host of new functionality version 2.01 software brings to the MFDs are some ground-breaking new features, including the amazing PBG (Personal Bathymetric Generator) functionality for creating your own shaded relief maps of the seafloor with the DFF3D Multi-Beam Sonar.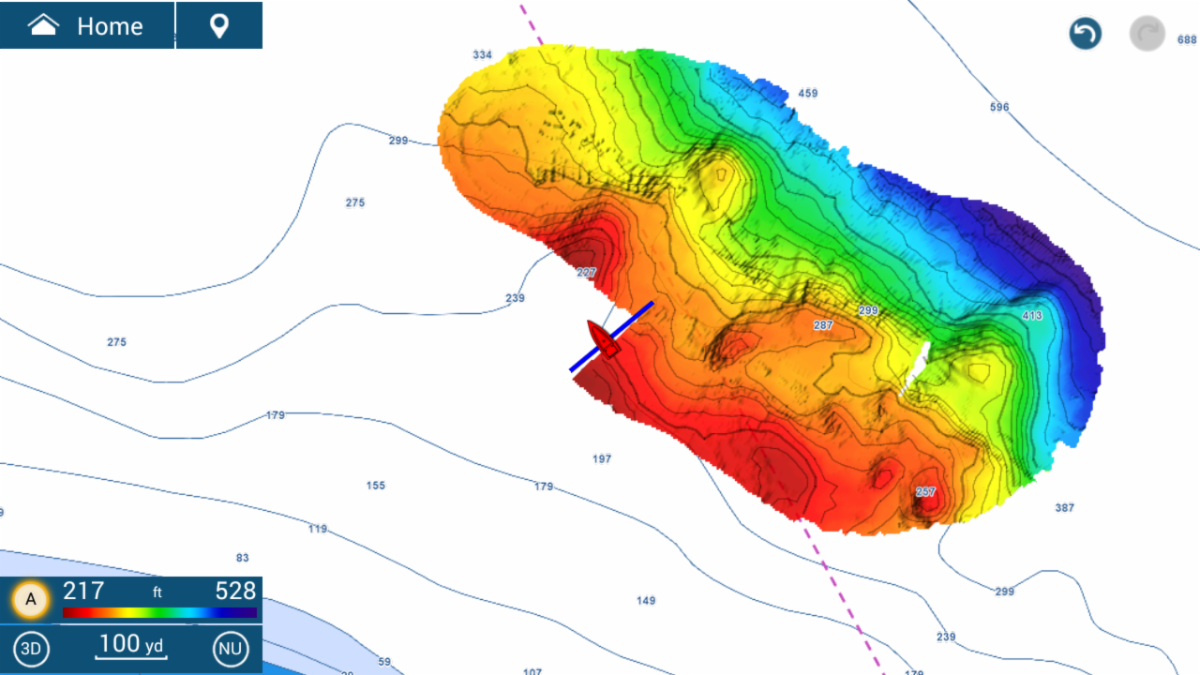 PBG (Personal Bathymetric Generator):
NavNet TZtouch3 users with the DFF3D Multi-Beam Sonar will be excited to learn of the new PBG functionality available in this software update. PBG allows the operator to create custom high-resolution shaded relief charts of the seafloor using their DFF3D. The operator can create accurate custom charts quickly and easily due to the 120-degree beamwidth of the DFF3D transducer. Instead of only one depth point per ping as seen on other manufacturer's units, the DFF3D produces over 50 depth points with each ping, resulting in fast and efficient custom charts stored locally on the TZtouch3 MFD. Click here to see PBG in action in the Furuno First Look video.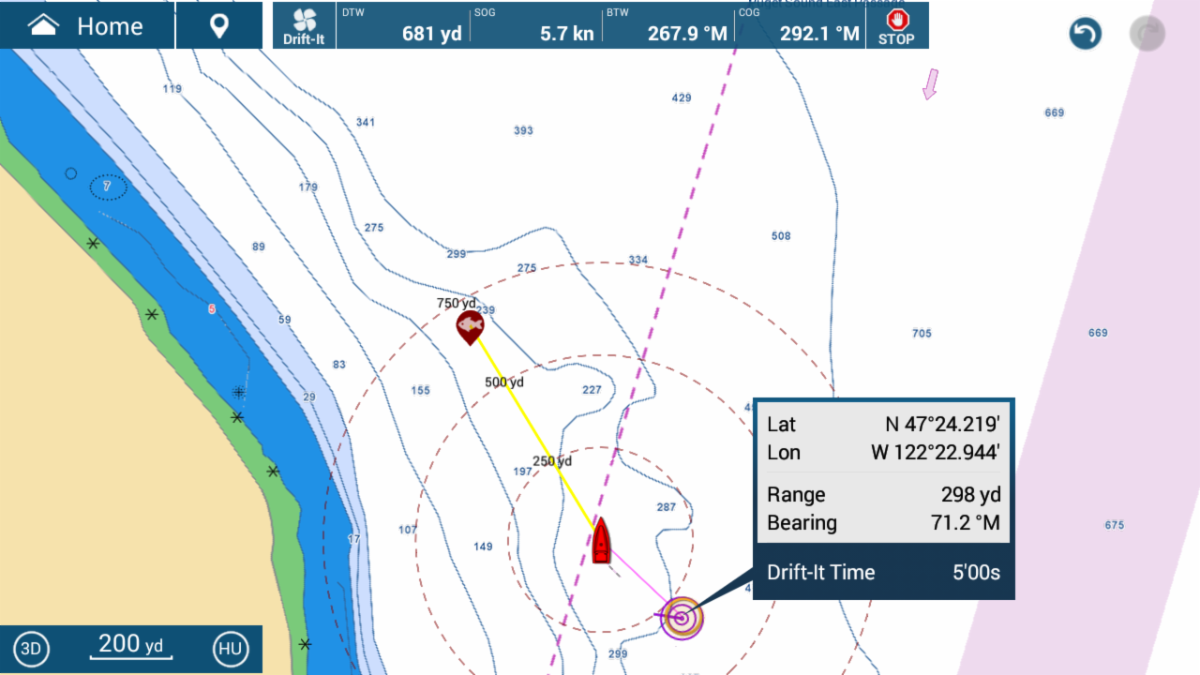 Fish-It & Drift-It:
Two new features added to TZtouch3 are Fish-It & Drift-It. They are designed to save fishermen time and fuel while maximizing their catch. Tapping on a location on the chart, such as a pinnacle, wreck, charted artificial reef, or even a hot fishing spot on the Fish Finder or DFF3D Multi-Beam Sonar screen, creates a temporary "fishing go-to point." Dynamic range rings, a course line between the point and the boat, and a temporary track line are created, and a Fish-It data bar with distance and bearing to the point as well as your SOG and COG appears along the top of the display. Your Fish-It spot stays active until you tap Stop on the data bar.
Once a Fish-It spot is active, the operator will have the option to activate Drift-It. This exciting new feature will automatically create a starting point from where the vessel will drift directly over your Fish-it spot. The operator can select a 3-minute, 5-minute, or even a 20-minute drift, and all that is required is to navigate to that spot to allow the vessel to drift over the Fish-it location. This game-changing technology for fishermen is found only on Furuno's NavNet TZtouch3 MFDs. Click here to see Fish It/Drift It in action in the Furuno First Look video.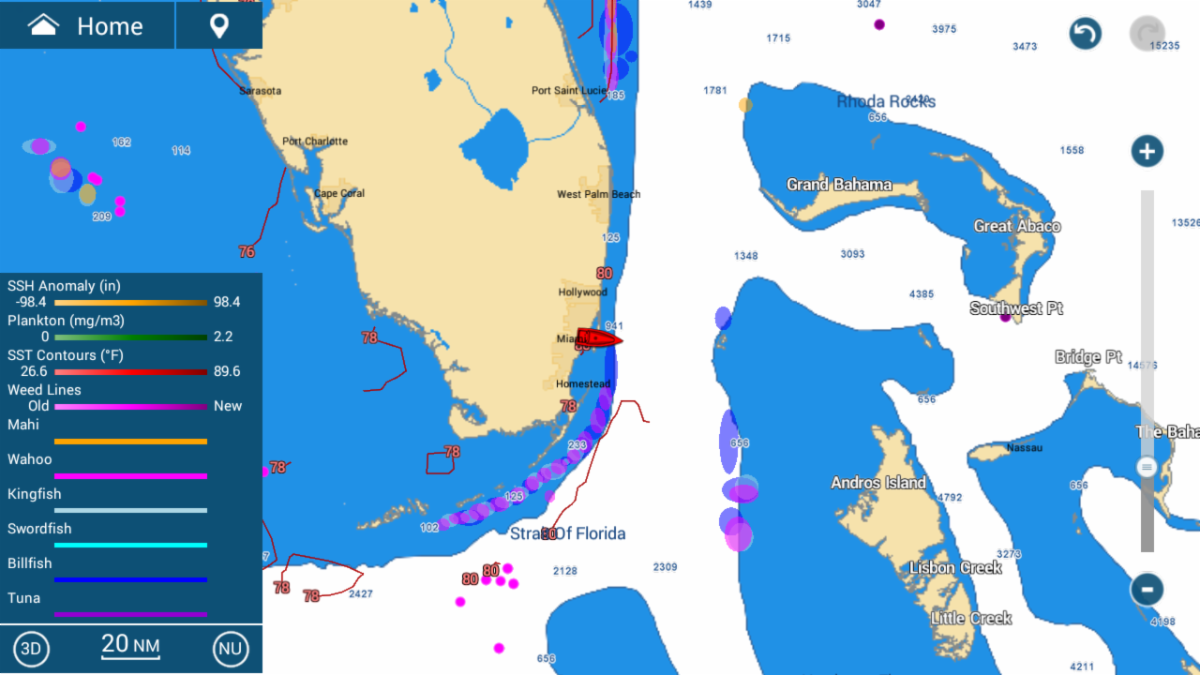 SiriusXM Fish Mapping:
Fish Mapping is a subscription service offered by SiriusXM in conjunction with their Satellite Weather and is now available on NavNet TZtouch3 via the BBWX4 Satellite Weather Receiver. Fish Mapping provides Fishing Recommendation Areas for many different species. Operators can choose from 6 species – Tuna, Billfish, Swordfish, Kingfish, Wahoo, and Mahi – and receive up-to-date graphical recommendations on their MFD for areas where those species are most likely to be found. Additionally, the Fish Mapping service also provides information such as Water Temperature, SST Contours, 30m Subsurface Temperature Contours, Weed Lines, Plankton Concentrations, Plankton Fronts Strength, and Sea Surface Anomalies. These exciting new Fish Mapping features deliver anglers even more information to get on the fish quickly, saving both time and fuel and resulting in a better trip every time.
Additional System Enhancements:
Version 2.01 software adds a host of other enhancements to NavNet TZouch3, including expanded support for FLIR cameras, Fusion radios, and Yamaha Helm Master electric steering systems. For a complete list of the many enhancements, features, and improvements found in this major software update, click here to view the NavNet TZtouch3 Software Version 2.01 Feature List, or browse the NavNet TZtouch3 product pages at www.FurunoUSA.com.