Discover how the Furuno DFF3D multi-beam sonar works inside TZ Professional v3.3!
Available since November 2017, the Furuno DFF3D multi-beam sonar and the latest version of TZ Professional offer both commercial and sports fishermen a revolutionary bathymetry technology.
The powerful TIMEZERO technology together with the cutting edge sonar that was granted the NMEA 2017 Technology Award allows users to generate, save and study personalized bathymetric data faster and more easily than with a standard single-beam fish finder. Furthermore, thanks to the different display modes in the software, it's possible to personalize the workspaces so that you can better analyze the PBG data.
In this new video, Eric Kunz (Furuno USA, Sr Product Manager) shines a light on the potential of the DFF3D when combined with TZ Professional v3.3. He gives a detailed explanation of how each workspace works while interpreting the PBG data he receives during the test.
Discover its power in this exclusive video: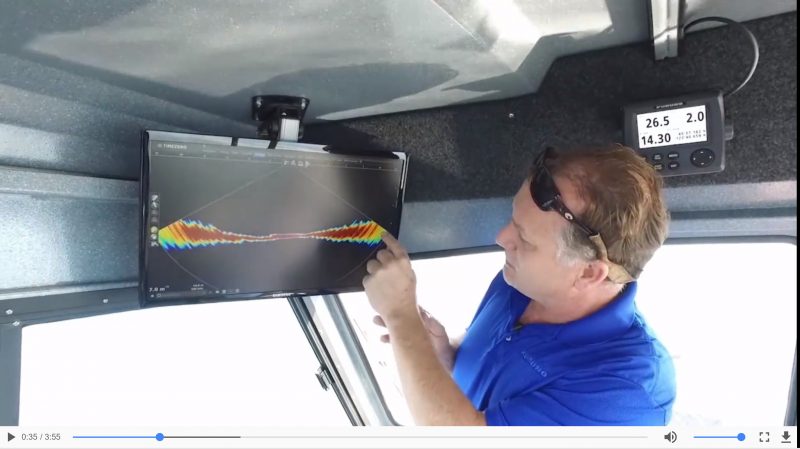 ---
Would you like some more information on both technologies?
In this second video, you can see a presentation of the 4 view modes available with the DFF3D module for TZ Professional v3.3:
The second part of the video presents the differences between single and multi-beam recordings. The results are simply stunning!
For all other information on the compatibility between the Furuno DFF3D multi-beam sonar and TZ Professional v3.3, we invite you to visit our website and the dedicated page to this module.