Furuno's NavNet TZtouch3 Adds CHIRP Side-Scan To Its Fish Finding Arsenal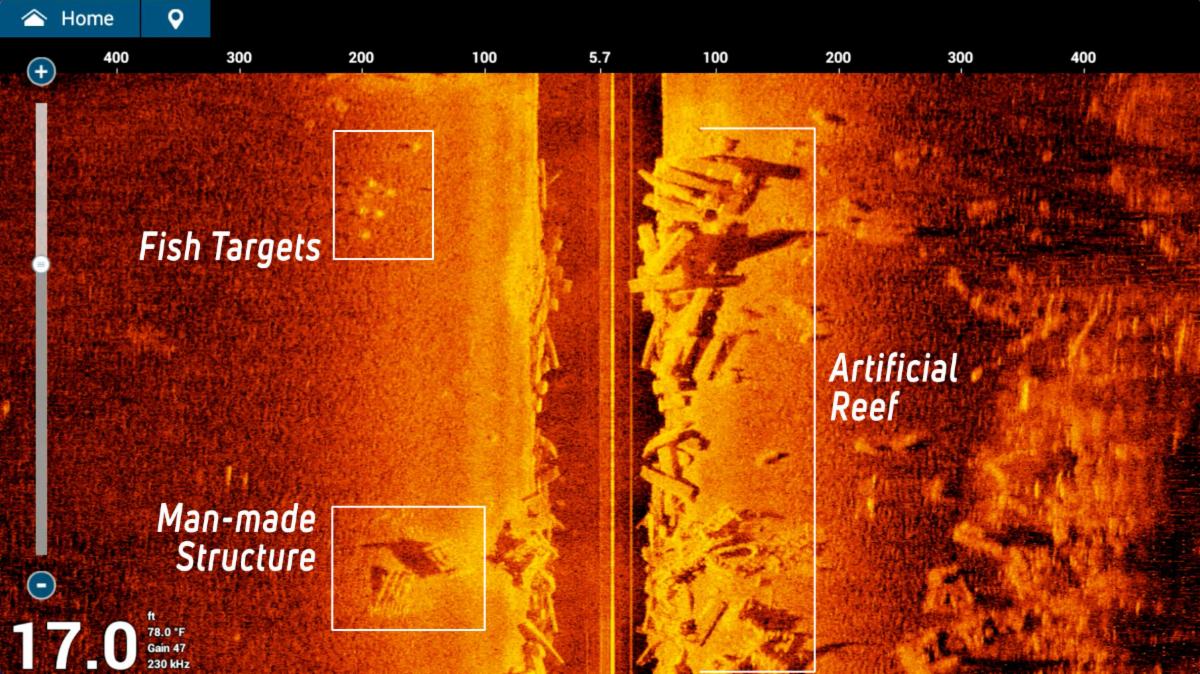 Camas, WA – NavNet TZtouch3 owners will be thrilled to learn about a free software update to version 3.01 that unlocks all-new functionality for the flagship MFD series, including the long-anticipated side-scan capability. Furuno's CHIRP Side-Scan for NavNet TZtouch3 scans both port and starboard, allowing boaters to see the shape of bottom structure in high definition. Operating on a lower frequency spectrum than competitors, Furuno's CHIRP Side-Scan reveals the shape of fish targets and fish-hoarding structure up to 750 feet off each side of your vessel. Furuno's CHIRP Side-Scan is ideal for fishing or simply showing hidden, uncharted bottom structure in rich detail in 1/4, 1/2, or full-screen presentations on NavNet TZtouch3 TZT12F, TZT16F, or TZT19F MFDs (Multi Function Displays).
For fishermen, Furuno's CHIRP Side-Scan provides benefits for coastal and offshore fishing that cannot be duplicated with a traditional Fish Finder, allowing you to see fish targets near piers and bridges before casting a lure or jig. With the ability to see structure and fish targets at an unprecedented 750 feet, distances that their competition cannot reach, TZtouch3 users will have the ability to scout fishing locations without scaring fish away due to engine noise or boat shadow in shallow water. They will also be able to find and fish uncharted bottom structure while mitigating the risk of grounding caused by unintentionally drifting into shallow areas.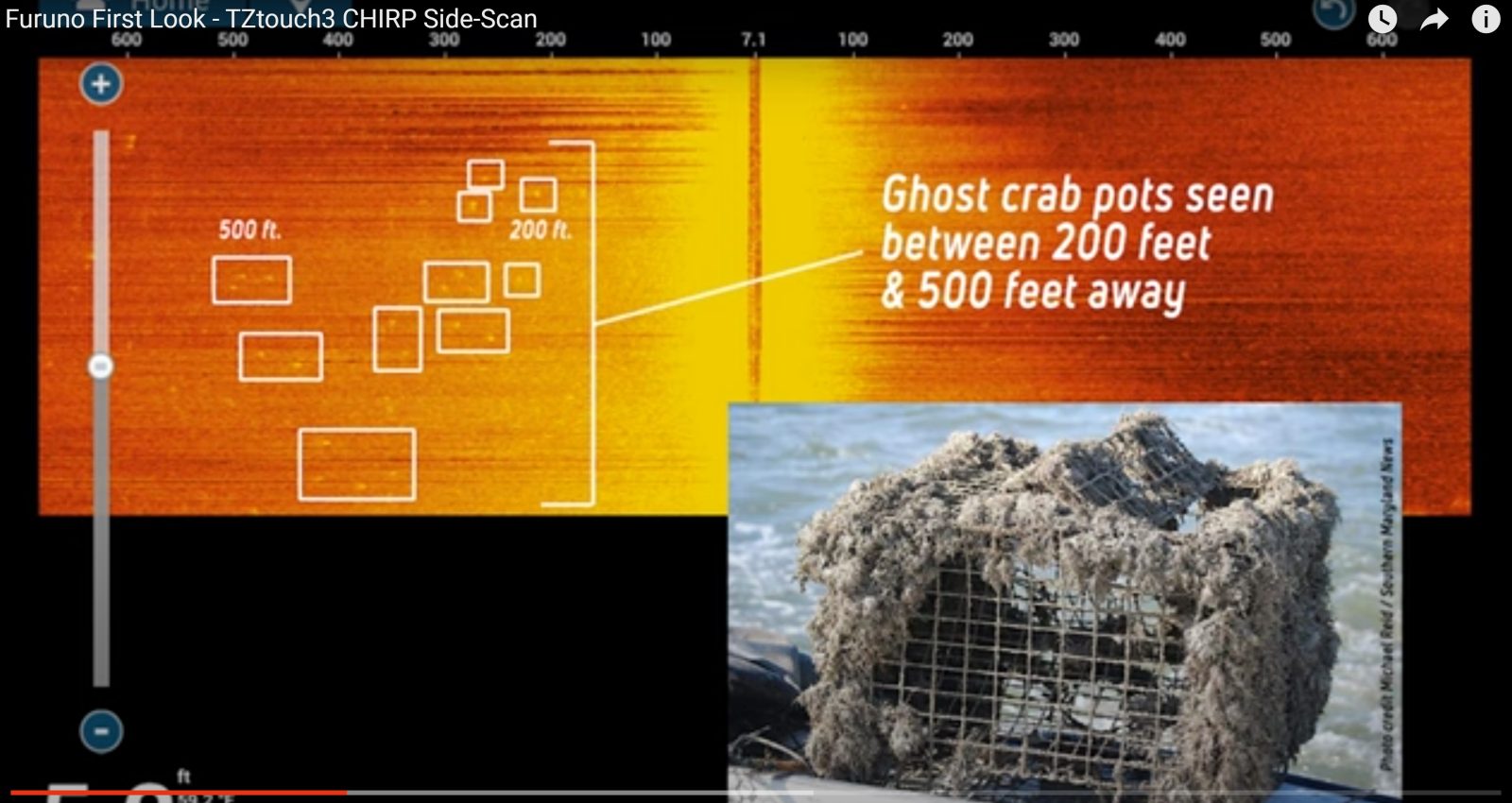 Keep in mind that TZtouch3 CHIRP Side-Scan is not limited to a specific type or size of boat. Furuno's CHIRP Side-Scan technology will easily work for your application, whether you are looking to improve your fishing methods or just looking for more detailed bottom information for general navigation while cruising.
This new functionality can be unlocked with the free version 3.01 software for NavNet TZtouch3, available now from their website. This software update and connection of the new transducer are all that TZtouch3 users need to configure their MFD with CHIRP Side-Scan from Furuno. Stainless steel thru-hull transducers are available now, with options coming soon, including paired stainless steel thru-hull for boats with keels or a transom mount for small and trailerable boats.
Click here for a video first look at CHIRP Side-Scan from Furuno. For more information on NavNet TZtouch3, CHIRP Side-Scan, or to download the free v3.01 software update, visit www.FurunoUSA.com.